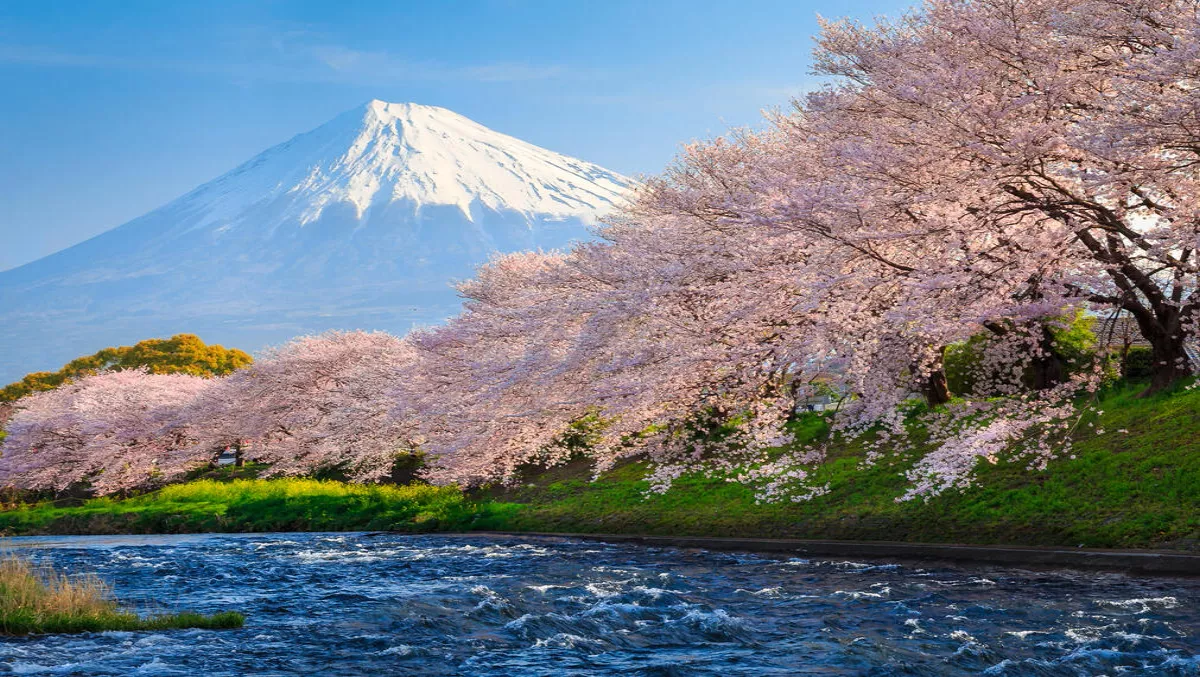 Darktrace joins UK Prime Minister on trade mission to Japan
FYI, this story is more than a year old
Darktrace EMEA CEO Poppy Gustafsson is one of a select group of business leaders accompanying UK Prime Minister Theresa May and Secretary of State for International Trade Liam Fox on a trade mission to Japan over the next few days.
May's trade mission commenced yesterday in Tokyo. The mission's focus is to build discussion between the two countries' leaders about cybersecurity and bilateral trade.
"Cyber security is paramount for organizations in Japan, as they face an increasingly challenging threat landscape, particularly in the run-up to several major international events," Gustafsson says.
Japan is busy preparing for a number of major events, including the 2019 Rugby World Cup, as well as the 2020 Olympic and Paralympic Games.
May will also address Japan's National Security Council during the visit.
"I am delighted to join this mission to strengthen the UK's relationship with Japan and look forward to discussing how machine learning and AI can radically improve the defence of governments and businesses from tomorrow's sophisticated cyber-attacks," Gustaffson continues.
Darktrace has also focused on Japan as a region for growth. The company has major clients including engineering firm Chiyoda Corporation, insurance firm AEGON Sony Life Insurance, Rakuten Securities and one of the country's largest critical infrastructure companies.
The company also recently partnered with NEC Networks - System Integration Corporation.
Across Asia Pacific, Darktrace has been busy securing contracts with major customers in Singapore and South Korea.
In May, Singapore law firm Shook Lin - Bok LLP has taken one step further in its journey into cyber defence, after deploying DarkTrace technology that uses self-learning systems to remediate risks before they become full-scale crises.
In July, Darktrace partnered with CITIC Telecom CPC to bring managed security services across multiple locations in Asia Pacific.
"This strategic partnership will enable our customers in Asia Pacific to benefit from Darktrace's world-leading AI technology and CITIC Telecom CPC's managed security services expertise and around-the-clock Security Operation Centers, all under the TrustCSI Secure AI umbrella," commented CITIC Telecom CPC senior VP of IT and security services, Daniel Kwong at the time.
This week, Darktrace announced that Korean insurance provider KB Life has taken on Darktrace machine learning technology to prevent cyber threats.
"Darktrace's machine learning is the only technology that is capable of detecting and responding to stealthy attacks and insidious insider threats emerging in any part of the network, enabling KB Life Insurance to proactively safeguard its critical assets," commented Darktrace APAC managing director Sanjay Aurora.
Last month, Darktrace raised $75 million in funding to meet growing demand.