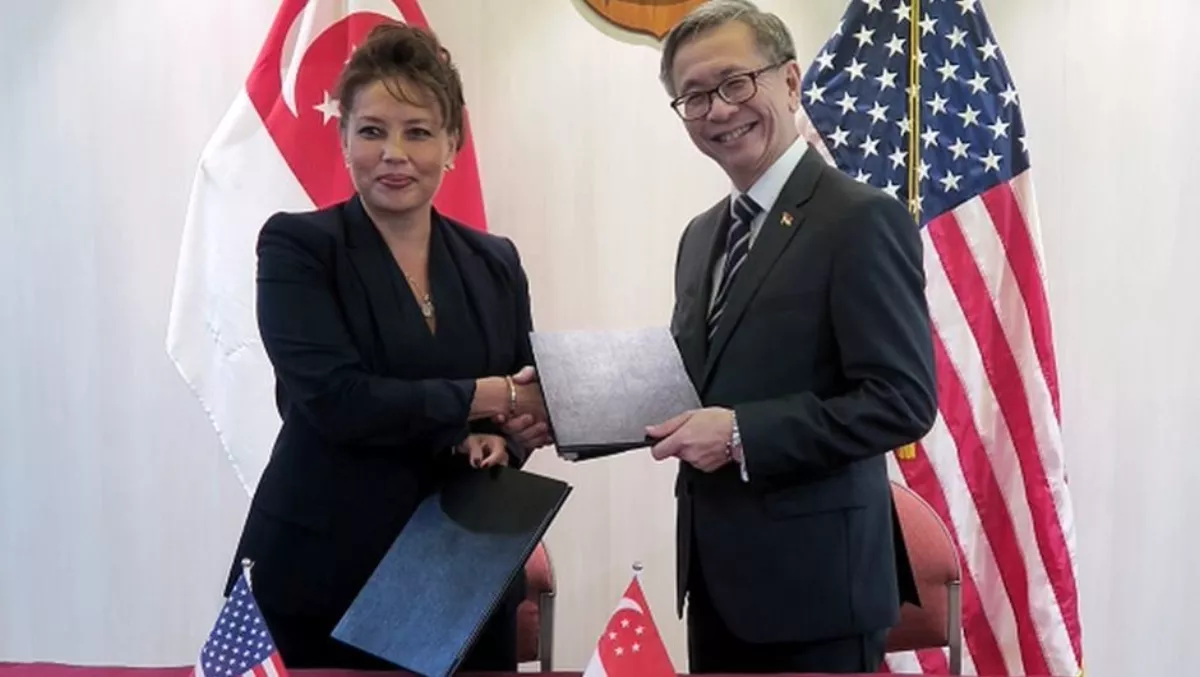 Singapore & US commit to ASEAN cybersecurity
FYI, this story is more than a year old
The Cyber Security Agency of Singapore and the US Department of State have signed a Declaration of Intent (DOI) that will benefit ASEAN member states.
The DOI allows both countries to collaborate on a Singapore-US Cybersecurity Technical Assistance Programme for ASEAN, which was announced off the back of US Vice President Mike Pence's recent visit to Singapore.
The DOI will help to strengthen partnerships in regional cybersecurity capacity building. The Cybersecurity Technical Assistance Programme for ASEAN member states takes elements from Singapore's ASEAN Cyber Capacity Programme (ACCP) and the United States Digital Connectivity and Cybersecurity Partnership Initiative.
According to CSA, "The Programme will extend the work of the annual Singapore-US Third Country Training Programme Workshop on Cybersecurity. It aims to deliver three cybersecurity training workshops on various aspects of technical cybersecurity capacity building annually, with the involvement of key industry partners. The training workshops will take place in Singapore as well as selected regional venues, in partnership with interested ASEAN partners.
CSA chief executive David Koh and Stephanie Syptak-Ramnath, Chargé d'Affaires, ad interim, United States Embassy in Singapore both signed the agreement.
"We are glad to deepen our collaboration with the US and build upon the training programmes that were previously offered in ASEAN under the ACCP. This new partnership, which will see the active involvement of key local and international cyber industry players, will help to enrich the programme content and strengthen regional cybersecurity capacity," says Koh.
The new agreement strengthens collaboration of Singapore and the US Memorandum of Understanding on Cybersecurity Cooperation, which was signed in 2016. CSA also recently signed a two-year Memorandum of Understanding (MoU) on Cybersecurity Cooperation.
The MoU will cover cybersecurity cooperation across areas such as sharing information about cyber threats and cyber attacks; sharing of best practices on human resource development, provision of technical and certification services and development of cybersecurity standards; and collaboration on regional cybersecurity capacity building.
CSA says these exchanges will strengthen Singapore's cybersecurity capabilities, particularly in critical infrastructure protection and in domestic cybersecurity ecosystem development efforts.
CSA is also committed to advancing the development of a secure and trusted cyberspace for ASEAN.
"With cybersecurity as a transboundary issue, strong international partnerships remain key to navigating the increasingly complex cyber terrain. The MOU will help to strengthen the cybersecurity landscape of both countries. We are also happy to be working together on cybersecurity capacity building initiatives in the region," Koh says.