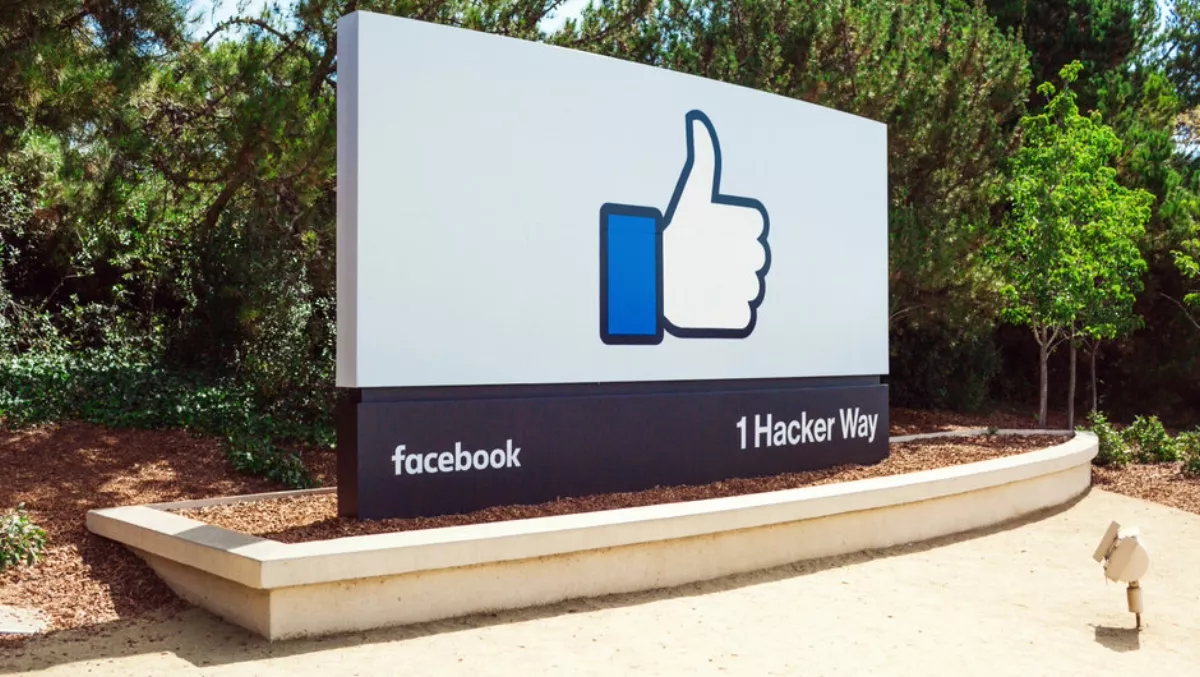 Germany watchdog calls out Facebook's 'abuse of power'
FYI, this story is more than a year old
Germany's antitrust regulator Bundeskartellamt has ruled that Facebook can no longer combine German citizens' user data from multiple sources – something that could come as a tipping point for the social network and wider data collection practices across the internet.
As of December 2018, Facebook had more than 2.32 billion monthly active users. It also has a 'dominant position' as a social network in Germany, with 32 million monthly active users and 23 million daily active users.
Currently Facebook's terms and conditions allow the company to collect user data in the platform itself, as well as platforms including Facebook-owned services such as WhatsApp and Instagram. However, Facebook can also collect user data beyond those platforms – from smartphone apps and across the internet.
Bundeskartellamt asserts that Facebook must ask for consent from all users to collect data from within Facebook-owned services and third party websites – or face heavy restrictions on data collection.
Facebook's 'abuse of power'
According to Bundeskartellamt president Andreas Mundt, Facebook's unrestricted data collection helped to build unique user databases and also helped it to abuse its dominant position in the market.
"The Bundeskartellamt's decision is not about how the processing of data generated by using Facebook's own website is to be assessed under competition law. As these data are allocated to a specific service users know that they will be collected and used to a certain extent. This is an essential component of a social network and its data-based business model.
Bundeskartellamt explains that any third party websites that include Facebook 'Like' or 'Share' integrations report data back to Facebook.
"It is not even necessary, e.g., to scroll over or click on a "Like" button. Calling up a website with an embedded "Like" button will start the data flow. Millions of such interfaces can be encountered on German websites and on apps.
Even if there are no Facebook integrations, users' data can still be tracked if the website owner uses Facebook Analytics.
While there is a business case for Facebook's services as 'free of charge' to users and the attractiveness of the platform as an advertising space with rich user data, it must still obey the rules.
Facebook Ireland's head of data protection Yvonne Cunnane and Facebook director and associate general counsel Nikhil Shanbhag wrote in a blog post that they disagree with the Bundeskartellamt.
They believe that Facebook already complies with GDPR regulations.
"Facebook has always been about connecting you with people and information you're interested in. We tailor each person's Facebook experience so it's unique to you, and we use a variety of information to do this – including the information you include on your profile, news stories you like or share and what other services share with us about your use of their websites and apps," they wrote in a blog.
They also believe data sharing and collection can also prevent terrorism, child exploitation, and election interference.
"By combining data from its own website, company-owned services and the analysis of third party websites, Facebook obtains very detailed profiles of its users and knows what they are doing online," says Mundt.
Bundeskartellamt adds that Facebook's conduct represents exploitative abuse – and dominant companies should not use these tactics to the detriment of its consumers.
Now Facebook can no longer carry out unrestricted collection of non-Facebook data and apply it to user accounts," Mundt continues.
"In future, consumers can prevent Facebook from unrestrictedly collecting and using their data. The previous practice of combining all data in a Facebook user account, practically without any restriction, will now be subject to the voluntary consent given by the users.
"Voluntary consent means that the use of Facebook's services must not be subject to the users' consent to their data being collected and combined in this way. If users do not consent, Facebook may not exclude them from its services and must refrain from collecting and merging data from different sources.
Bundeskartellamt says its decision is not final and Facebook has one month to appeal the ruling.
Shanbhag and Cunnane say they will continue to defend Facebook's position and that the Bundeskartellamt simply cannot single out one company.
"This is the point we'll continue to make to the Bundeskartellamt and defend these important arguments in court, so that people and businesses in Germany can continue to benefit from all of our services. We'll also continue finding ways to improve the controls we offer and safeguard people's information," they conclude.
Security experts comment
Quest's principal technology strategist, Colin Truran
"Nothing is for free, so we always need to ask ourselves, "why am I not being asked to pay for this, what's in it for them?" What's more concerning is that without truly knowing what the information we are providing is being used for we would not know its true value and therefore are we being ripped off? Just look at the profits of these super providers offering these free to use services and ask that question again.
"It's great to see that progressive authorities such as Germany's competition regulator is taking a stance on this free-for-all data pillage and at the very least, bringing some much-needed attention to the problem. I hope other authorities around the world will take a similar view. I'm not anti-Facebook or any other social media organisation, I just want the users to not lose ownership of their identity and freedoms as a result."
Cliqz GmbH general manager Dr. Marc Al-Hames
"Facebook is only number two. By far the most important data monopolist is Alphabet. With Google search, the Android operating system, the Play Store app sales platform and the Chrome browser, the Internet giant collects data on virtually everyone in the Western world. And even those who want to get free by using alternative services stay trapped in Alphabet's clutches: With a tracker reach nearly 80 percent of all page loads Alphabet probably knows more about them than their closest friends or relatives. When it comes to our data, the top priority of the market regulators shouldn't be Facebook, it should be be Alphabet!"