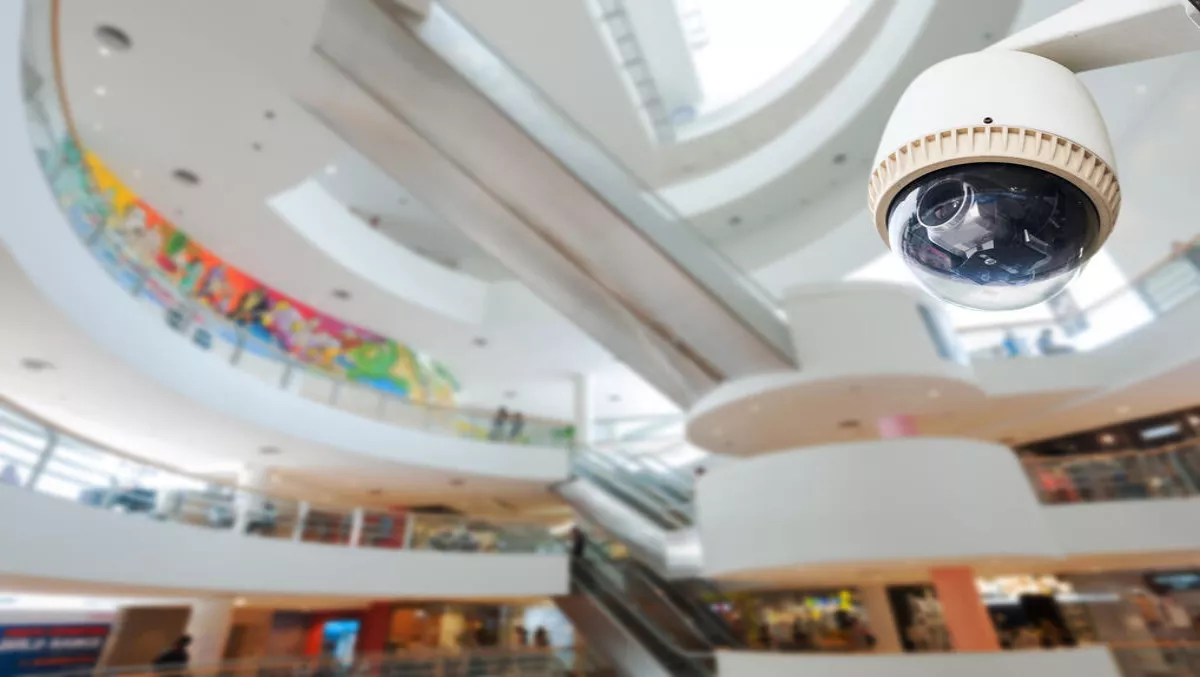 Smart tracking tech: prepare for the next 10 years of evolution
Tracking technology is growing ever stronger with GPS accuracy able to be pinpointed to within a few metres, rendering maps obsolete.
Those developments will only get more powerful in the next decade, according to Daniel Lewkovitz,Technology and security expert and founder of Calamity, an Australian company that offers electronic security monitoring.
Lewkovitz predicts five major trends and their potential effects on security.
Smartphones will use eye trackers
Your smartphone already offers eye tracking to an extent, but Lewkovitz believes that this will be accelerated much further. He believes that the technology will allow users to see notifications only when they are looking at the screen.
He also believes that eye tracking tech will be able to detect whether a user is paying attention when they type, allowing autocorrect to become even more 'intuitive' with its correction methods.
Security issues: Lewkovitz believes that eye tracking tech will work in harmony with existing retinal and fingerprint scanning biometrics, which can be configured to recognised different device users, such as people who share a phone.
Smart malls will be watching Despite the trend towards online shopping, Lewkovitz says tracking technology is being used in stores, malls and shopping centres to entice customers and use data analytics to understand shoppers.
Facial recognition technology will be able to aid in the identification of shoplifters, regular shoppers and the way they move through stores. This data, according to Lewkovitz, "will enhance the experience, making it more personal while increasing revenue for stores."
Security issues: Lewkovitz says privacy is a major issue. He gives the example of a store in the United States that used shopping habit changes to target women who may have become pregnant.
The store sent baby product coupons to a high school student. Her father criticised the store, although the analytics were right.
Smart devices for personal safety
Lewkovitz says devices and specific apps can protect the most vulnerable in society, as well as those who feel unsafe in certain situations. Calamity has already developed an app that incorporates 24/7 live monitoring, automatic fall detection and a mobile app for the elderly, solo workers and those in home environments who are at risk.
Security issues: While these devices are built to keep people safe, Lewkovitz says they could encourage more risky behaviour as people may start to believe they are 'bulletproof'.
Smart wearables for fitness and health
The increasing prevalence of smart watches, fitness bands and health monitoring devices will enable the tech behind them to evolve and become even smarter, Lewkovitz says. He predicts that skin sensors will be applied via temporary patches or swallowed for permanent attachment inside the body.
Security issues: Lewkovitz says devices run the risk of being hacked, which may leak users' sensitive data, personal information and even their location. He points out that if pacemakers adapt smart technology, they could also be hacked in a way that could be used to cause a heart attack in patients.
The virtual reality wave
Lewkovitz believe that telekinesis via virtual reality will become much more immersive, through the use of motion and eye tracking technology.
Security issues: Privacy policy and company guidelines are still being explored and may not properly protect users, because virtual reality technology is so new. Lewkovitz says there are still unknown security threats still to be identified as virtual reality develops.