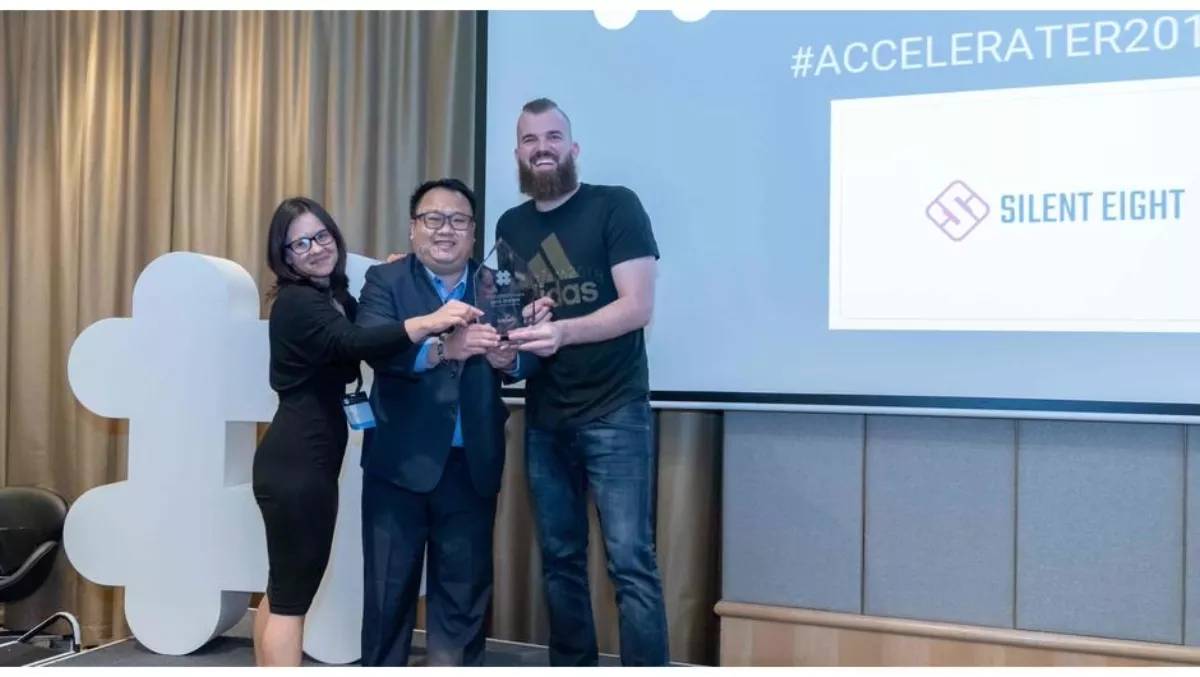 Singapore-based AI startup scoops Australian RegTech award
Singapore-based AI startup Silent Eight has won the top spot at the RegTech Association Australia's inaugural pitch fest this year.
Silent Eight's artificial intelligence-based tools help financial institutions combat money laundering and terrorism financing.
According to Silent Eight's website, it has a passion for AI and a relentless drive to revolutionise the science of due diligence.
"To that end, we have invented a groundbreaking system with Artificial Intelligence at its heart, powering through with Machine learning. Our system has proven so effective, we are working with a number of larger banks and financial institutions to give them a powerful tool to combat Money Laundering and Terrorism Financing.
Silent Eight CEO Martin Markiewicz says the company is honoured to receive the #ACCELERATE RegTech pitch fest award.
"This award endorses our proven proposition in helping financial institutions to leverage AI to combat money laundering and terrorist financing," he says.
"We strongly believe that innovation in AI technology has a transformative effect on banking services and we look forward to working closely with banks in Australia so they can benefit from our powerful technology.
Silent Eight edged out other finalists from Asia Pacific, Europe, the United States and The UK at the event, which was held in conduction with the RegTech Association's maiden #ACCELERATE RegTech 2018 event in Sydney.
The event aimed to showcase innovative solutions where regulatory technology (RegTech) could be used to address regulatory challenges and problems.
Three other finalists were awared honourable mentions for their offerings. They include Auraya, a specialist biometric voice verification technology developer; Quantexa, a big data and analytics firm; and Registry Direct, a platform to streamline share registry management.
RegTech Association chair Julian Fenwick congratulates all finalists for their entries.
"We had tremendous interest from RegTechs around the world to come to Sydney and pitch their business to potential customers – Australia's banking sector which contributes $140 billion to GDP each year," Fenwick notes.
"These were world-class propositions that can address an ever-growing problem. Juniper Research predicts that RegTech spending globally will hit approximately US$76 billion in 2022, up from around US$11 billion in 2017, as banks try to avoid costly regulatory fines.
He says RegTechs have many opportunities to help financial firms meet regulatory obligations with speed, accuracy and transparency that stakeholders expect.
Fenwick also thanks pitch fest judges Michelle Deaker of One Ventures, Melissa Widner from NAB Ventures, Deloitte's Mandy Green and David Michayluk from the University of Technology Sydney Business School.