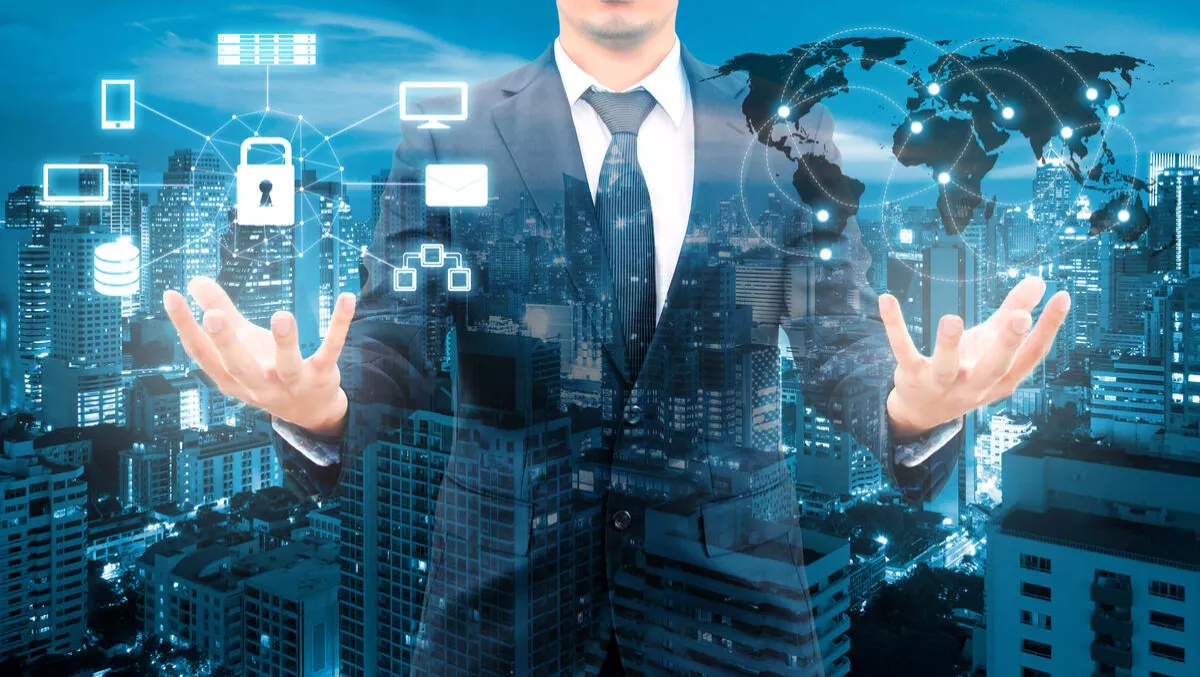 Rise of new technologies a major concern for Asian cybersecurity professionals
The rapid evolution of technology toward mobile computing, the internet of things (IoT) and cloud is serving to dramatically improve interactions between people and business, increasing transactional efficiencies and enhancing the customer experience while simultaneously reducing costs. Despite these improvements, every new application and method of application delivery has an impact on the overall threat surface of the enterprise, leaving the network vulnerable and exposed to security risks.
The Tenable 2017 Global Cybersecurity Assurance Report Card reveals that Risk Assessment for cloud and mobile continues to rank among the world's biggest enterprise security concerns. The difference this year, however, is the accelerated adoption of cloud and mobile computing has combined with the emergence of Development and Operations (DevOps) and containerisation platforms to increase the complexity and decentralization of enterprise IT. This makes it more difficult for security teams to see everything in their environments and accurately assess cyber risks.
DevOps and containerisation platforms
DevOps environments and containerisation platforms are two new Risk Assessment components introduced to this year's report. A relatively new technology, containers are discrete application components that sit on top of a container engine such as Docker. Containers can be spun up and down within seconds, making it easier for DevOps teams to deploy and destroy applications on an as-needed-basis. The emergence of DevOps processes has fundamentally changed the way software is deployed from a traditional waterfall development model to one that is agile, dynamic and elastic.
As a result, the threat surface is always in flux due to the constantly changing software environment. As organisations adopt DevOps practices, ownership of IT assets changes and security teams must work directly with developers. The shift in how we build software and the use of short-lived assets like containers helps organisations increase agility, but also introduces new risks to the network that many organisations struggle to proactively identify and remediate.
The report findings show that globally, security teams' confidence in their organisation's ability to mitigate risk in these categories is worryingly low with containerisation platforms (52 percent) and DevOps environments (57 percent) each receiving a failing grade.
The elastic attack surface
As more organisations embrace the public cloud, containers and DevOps, the fundamental concept of an asset has changed, and as a result, so has the way we think about our IT environment. With a modern enterprise network made up of mobile, cloud, web apps, virtual machines, IoT, BYOD and containers, the days of a well-defined network perimeter that can be secured and defended are long over. Today's network is dynamic and boundaryless, with an infinite number of threats targeting an elastic attack surface. The issue is not just one category of devices or apps and their individual risk, it is the totality of these assets and how they expand the corporate attack surface, creating new risk to an organisation.
As networks and assets have evolved, so too have vulnerabilities. The world's IT security pros report just 61 percent confidence in their ability to effectively assess cyber risk in their organisations. Complicated by the constantly evolving and multiplying threat landscape — cited for the second year in a row as the number one challenge for security pros — this heightened technological complexity is creating more exploitable security gaps, and is making it increasingly difficult for organisations to understand their level of threat exposure and risk.
The Asian outlook
Within the Asia Pacific region, Singapore ranked on top against counterparts Japan and Australia with an overall score of 68 percent. Globally, Singapore came in third place, behind the United States (70 percent) and India (73 percent). It's possible that Singapore's strong government cybersecurity mandates have a positive impact on security professionals' overall confidence and cyber readiness. With a strong awareness towards cybersecurity and the associated risk profiles, Singapore has recorded 72 percent for containerisation platforms and 60 percent for DevOps risk assessment capabilities. In context however, these scores represent a C- for containerisation and a D- for DevOps, indicating room for improvement.
Singapore's security pros also reported higher confidence in their ability to assess risks in cloud and mobile devices, grading themselves a 71 percent, underlined by global scores of 60 percent for cloud (a seven percent drop from 2016) and 57 percent for mobile (an eight percent drop). Still, there is no room for complacency.
As other Asian economies rapidly adopt cloud and mobile working solutions, it is critical for Asian governments and enterprises to once again re-think the approach to enterprise IT security, with a focus on improving network visibility. This means organisations must not only have continuous visibility into cloud, hybrid and on-premises environments, but must also stay ahead of the security challenges that come with new trends and technologies.
Continuous monitoring offers rapid detection of threats and vulnerabilities, which is why active scanning — even if frequent — is no longer enough. Organisations need passive vulnerability scanning and log correlation to achieve true continuous and pervasive monitoring. The combination of active, passive and log/event correlation drastically reduces the attack surface and helps detect threats faster and with greater accuracy.
Organisations must also adopt a more balanced approach to security that creates an ecosystem where everything works together seamlessly and intelligently. As threats, assets and networks evolve, security solutions can no longer operate on their own. The ability to integrate security tools and share vulnerability and other complementary data between tools is crucial if security teams want to understand their true level of exposure and risk.