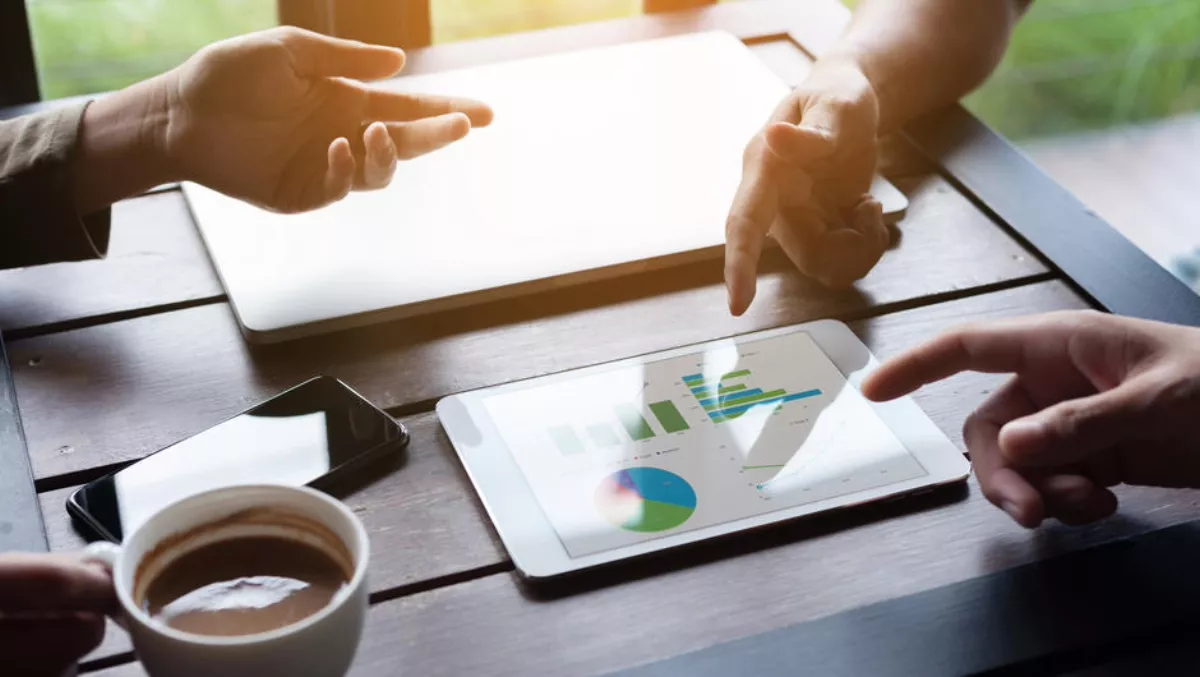 Okta report says security is changing workplace app use
Fri, 26th Jan 2018
FYI, this story is more than a year old
Security is becoming an important consideration for application users around the world, according to enterprise identity provider Okta.
The company analysed applications and services in use on the Okta network to better understand how businesses work.
This formed the basis of its 2018 Businesses @ Work report, which found that seven of the 15 fastest-growing apps are security tools or have security use cases. The apps are Jamf, KnowBe4, DigiCert, Cisco Umbrella, Mimecast, Sophos and CloudFlare.
"This year's report provides valuable insight into enterprise trends, as businesses adapt to stay protected against continuing security threats, and the changing ways of workplace collaboration and communication," comments Okta APAC VP Graham Pearson.
Jamf was a popular application worldwide. It provides enterprise management software for Apple devices. It experienced a 389% growth rate year-on-year and is the fastest-growing app across the Okta network.
In addition to identifying the most popular apps, the report also looked at password management processes amongst its users. It found that password policies have a 'clear impact' on security.
"Globally we can see that businesses are further investing in the right ways to secure your business from cyber attacks, like strong password policies, multi-factor authentication and security tools," Pearson says.
According to the statistics, 50.5% of passwords are less than eight characters in length; 45% are weak because they do not contain a combination of numbers, upper or lowercase letters.
Only 4.4% fit the profile of being more than eight characters long with numbers, upper and lowercase letters and 0.9% use 16 or more characters.
Okta stresses that multi-factor authentication, strong password policies and enterprise management applications are all stronger methods of security.
Globally, 70% of those on Okta's network use three or more authentication options to their users.
The report also tracked data to analyse where security threats are coming from. It found that 48% of attacks are coming from IP addresses located in China; 7.7% are from the US; 4.5% from France and 3.4% from Russia.
"This threat geo landscape does not include attacks from Tor (dark web) exit nodes. The Tor network encrypts traffic to disguise user identity as traffic moves from one Tor server to the next. Tor nodes receive traffic on the Tor network and pass it along. We found 23% of all attacks were from Tor exit nodes," the report says.
Pearson concludes that the research shows how the global workplace is changing.
Fastest growing apps in APAC:
ServiceNow
SalesForce
Amazon AWS
Microsoft Office 365
Slack
GitHub
Confluence
JIRA
Mailchimp
Twitter
DropBox
Xero
G Suite
Most popular apps in APAC:
Microsoft Office 365
Amazon AWS
Salesforce
G Suite
JIRA
Slack
Box
Confluence
ServiceNow
DropBox
Xero
Atlassian Cloud
Mailchimp
Twitter