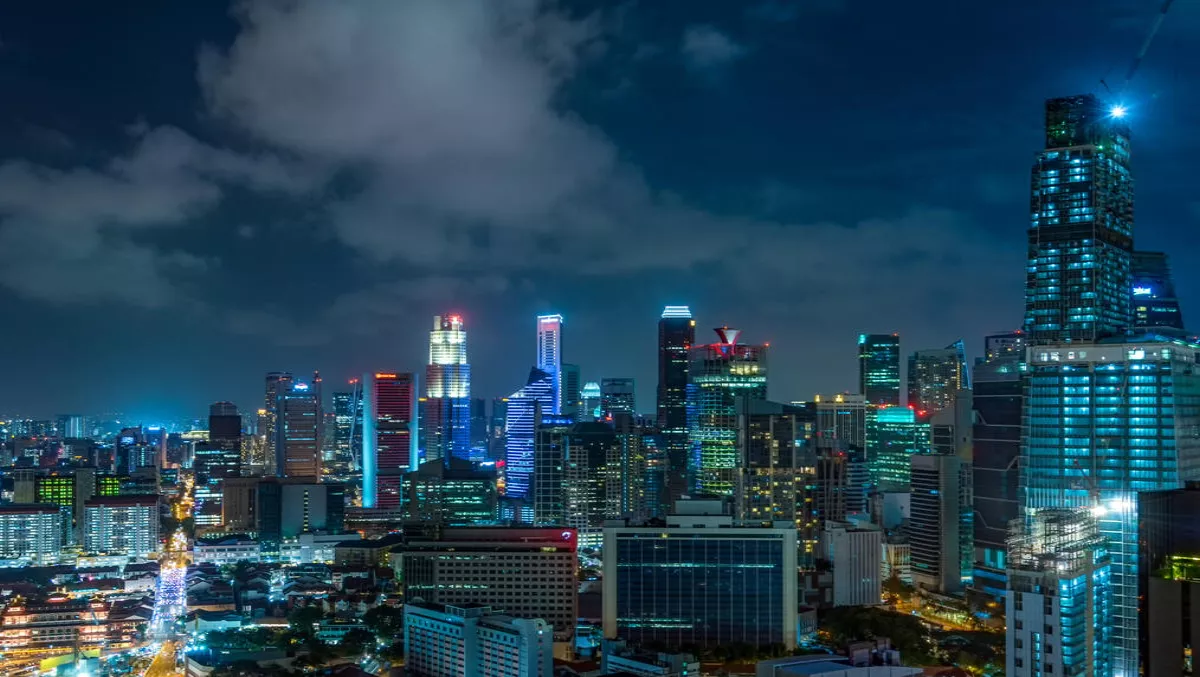 Microsoft launches combined Transparency & Cybersecurity Center in Singapore
Microsoft has launched its first combined Transparency and Cybersecurity Center in Singapore, which will serve public and private sector security needs across the entire Asia Pacific region.
The joint centers will strive to bring together Microsoft capabilities to a single location for secure and 'trusted' computing environments in the quest for providing businesses with digital transformation tools.
The company says its Transparency Center is part of its long-standing Government Security Program (GSP), which includes 10 participants from Asia.
The GSP works with participating government agencies to review source code on Microsoft products, get information on cybersecurity vulnerabilities and threats, and finally liaise with Microsoft security experts.
The company says the Transparency Center's base in Singapore is convenient for governments in APAC, as well as connecting its other facilities in the US and Europe. The company has also announced plans for another center in China.
"Public-private partnerships are key to strengthening national cybersecurity. The opening of the Microsoft regional Transparency Center in Singapore to serve the wider Asia-Pacific region, advances our worldwide commitment to drive transparency, security and trust in digital technologies in the mobile-first and cloud-first world," says Toni Townes-Whitley, corporate vice-president, Worldwide Public Sector, Microsoft Corporation.
"It is part of the Microsoft Government Security Program, where we support, collaborate and enable governments to protect citizens, public services and national infrastructure from cybercrime threats and to meet their rigorous cybersecurity requirements by building strong capabilities to protect, detect and respond," Townes-Whitley continues.
In addition, Microsoft's new Cybersecurity Center, which is under the same roof as its Transparency Center, will allow the public and private sector to access security specialists and technologies.
The company says it is committed to innovating in the security sector. Innovation will include security platforms, threat intelligence, analytics, threat protection, machine learning, security services and cloud security to combat the 'rapidly changing' cybersecurity threat landscape.
"In the face of rising cyber attack sophistication, cybersecurity is mission-critical among C-suites and boardrooms. As governments and enterprises embrace digital transformation and strive for resilience, a holistic and agile security platform is ever more critical," explains Keshav Dhakad, regional director and assistant general counsel, Digital Crimes Unit (DCU), Microsoft Asia.
"This is where Microsoft's unique threat intelligence innovations and trusted cloud ecosystem offer them powerful protection against security threats. Through strong public-private partnerships, we also empower them to investigate, disrupt and prosecute global cybercriminal networks," Dhakad continues.
Microsoft has been working on numerous projects in the Asia Pacific region, including its Digital Crimes Unit, a PhotoDNA licensing collaboration with Interpol, cyber threat intelligence partnerships and Computer Emergency Response Teams.
In addition, Microsoft says it invests more than $1 billion per year in security research, innovation and development. The company operates a Cyber Defense Operations Center and also runs an Enterprise Cybersecurity Group for continuous expertise and solutions for cyber protection.