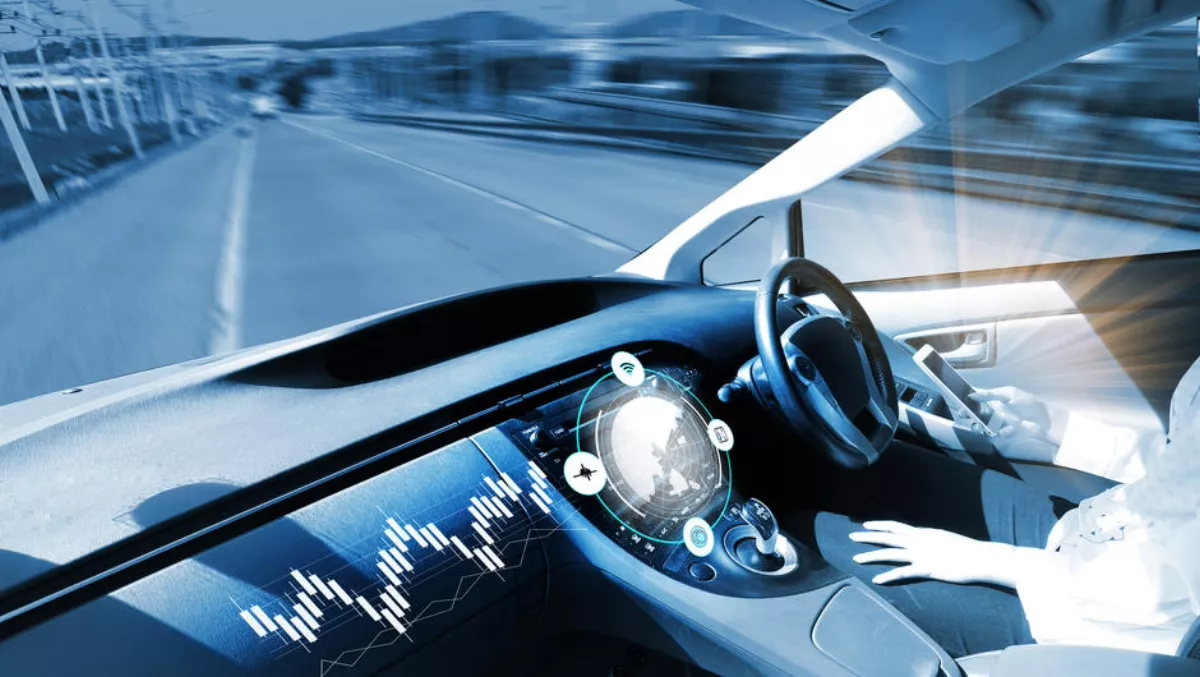 Japan's "sleepless AI sentinels" to provide connected car cybersecurity
The world's first Security as a Service platform for connected cars will be coming to Tokyo, Japan in April – with further plans to roll out identical deployments in Europe and North America later this year.
IoT cybersecurity provider Trillium Secure will launch SecureIoT, a 24/7/365 connected car Cybersecurity as a Service (C-SaaS) platform as part of an 18-month pilot in Japan.
The project brings together go-to-market partners including automotive manufacturers, electronic component suppliers, insurance providers and commercial fleet owners.
According to Trillium Secure's director of Global Engineering, Research - Development, Ross Hirschi, machine learning 'agents' will protect connected cars.
"This marks the first time that petabytes of real world data, collected from commercial and public vehicle fleets, will be used to train machine learning cyber-security "agents" to protect vehicles deployed worldwide," he says.
"These "agents" become the sleepless AI sentinels protecting connected and autonomous vehicles from malicious eavesdropping, theft or far worse, life threatening remote control.
The Japan pilot project will test learning cycles that will optimize the SecureIoT platform, its machine learning algorithms and analytics engine.
The company plans to conduct testing for North America in Q3 2018 and Q4 2018 respectively.
It further plans to roll out commercial deployment for the Japan and US markets in 2020 and it says the system may protect 3.5 million vehicles.
"Our C-SaaS business model solves three major problems cybersecurity poses for auto makers; 1) provides the requisite security R-D know-how to harden vehicles against hacking, including a counter measure arsenal to respond to zero-day exploits in real-time, 2) transforms automotive security and safety, a high cost to auto manufacturers, into a compelling source of long-tail recurring revenue, 3) buffers auto makers from liability associated with a zero-day attack," comments Trillium Secure president David Uze.
"For the end-customers, commercial and public fleet owners, SecureIoT provides the rapid OTA update response capability vital to safeguarding drivers, vehicles, cargo, and public safety against cyber-attacks for the lifecycle of their vehicles," Uze continues.
Trillium has been ramping up its presence and operations across both the US and Europe.
Earlier this month the company moved its worldwide headquarters to Silicon Valley. The company says the new position will allow the company to tailor cybersecurity solutions for many autonomous drive variations currently in development.
In Europe, Trillium is now working with Volkswagen as part of the VW Data:Lab Munich program.
"With cyber carjacking quickly becoming a real threat, vehicular cybersecurity is no longer theoretical, but a reality. Recognizing this, VW has taken the initiative to collaborate with automotive cybersecurity startup Trillium," explains Data:Lab project manager Dr. Zach Izham.
"Inviting Trillium to join the collaboration space at VW is a no brainer as they have an impressive track record, containing both professional recognition and innovative technologies. I look forward to working closely with Trillium to ensure cybersecurity for cars of the future," Izham concludes.