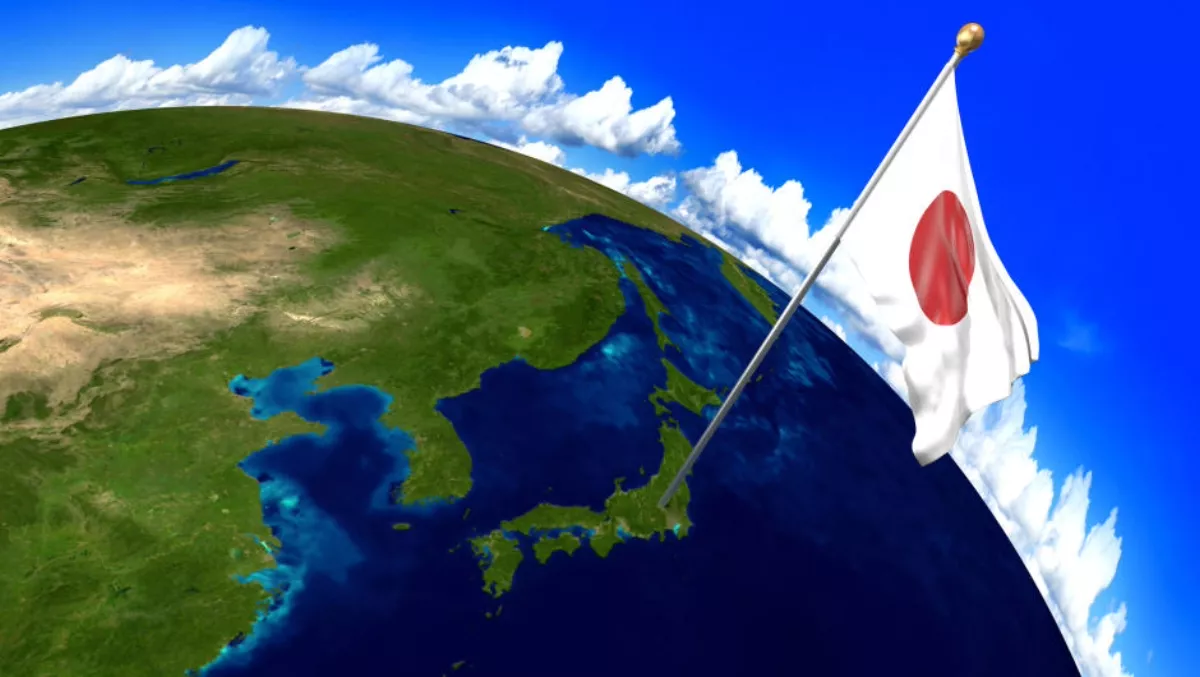 Japan is APAC's first nation to join the NATO Cooperative Cyber Defence Centre of Excellence
FYI, this story is more than a year old
Japan is now a member of of the NATO Cooperative Cyber Defence Centre of Excellence (CCD COE), a NATO-accredited cyber defence hub located in Talinn, Estonia.
Japan Prime Minister Shinzō Abe visited Estonia earlier this month and declared the country's membership to the Talinn-based cyber defence hub, which focuses of research, training and defence exercises.
Japan is the latest of 20 member nations, which include Belgium, the Czech Republic, Estonia, France, Germany, Greece, Hungary, Italy, Latvia, Lithuania, the Netherlands, Poland, Slovakia, Spain, Turkey, the United Kingdom and the United States – these are all Sponsoring Nations of NATO CCD COE.
Austria, Finland and Sweden are Contributing Participants, a status eligible for non-NATO nations. In September 2017 Norway announced its plan to join the Centre as well.
"We welcome the decision of Japan to join CCDCOE as a Contributing Participant, membership status available to non-NATO nations," says NATO Cooperative Cyber Defence Centre of Excellence director Merle Maigre.
"Japan is one of NATO's key partners beyond the Euro-Atlantic area and a globally recognised technology and cybersecurity power. Joining the Centre will be a concrete step forward signalling the commitment in cyber defence cooperation between like-minded nations.
The NATO CCD COE is described as a NATO-accredited cyber defence hub that houses member nation and provides a 360-degree view of cyber defence with particular focus on technology, strategy, operations and law.
"NATO CCD COE is home of the Tallinn Manual 2.0, the most comprehensive guide on how International Law applies to cyber operations," a statement from CCD COE says.
"The Centre also organises the world's largest and most complex international live-fire cyber defence exercise Locked Shields. Another highlight of the Centre is the International Conference on Cyber Conflict, CyCon, a unique event joining key experts and decision-makers of the global cyber defence community in Tallinn every spring.
In December, CCD COE researchers analysed how cyber defence exercises and red teaming work together in what it describes as a first foray into a novel research field.
"Previous exercises have revealed the need for automated and transparent real-time feedback systems to help participants improve their techniques and understand technical challenges. Red team members are typically not experts in monitoring and intrusion detections tools, thus being unaware how their actions are visible to network defenders," explains Markus Kont, Researcher at CCDCOE Technology Branch.
"We developed a novel and modular open source framework to address this problem, dubbed Frankenstack. This framework was used during Crossed Swords 2017 execution and in general the training audience found it useful, but we intend to develop it even further," Kont concludes.