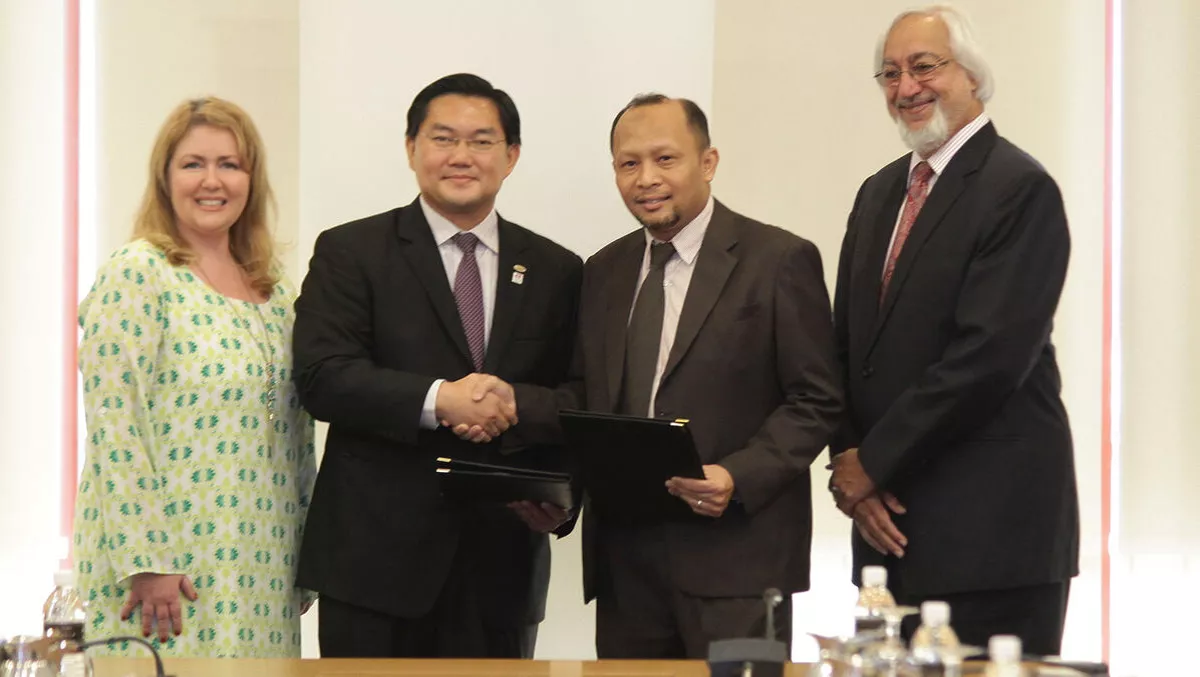 ISACA to lead cybersecurity training program in Malaysia
Malaysia's Digital Economic Corporation (MDEC) will be working with global technology association ISACA to roll out training programs and leadership competencies in order to improve skill quality in the areas of information and cybersecurity, as well as technology governance.
While details are still being finalized, the agreement will leverage ISACA training expertise to help MDEC with its digital transformation drive.
They will work together to share best practice and awareness security and government areas through services aimed at business technology professionals in enterprise organizations.
Theresa Grafenstine, ISACA Board Chair, says ISACA's mission is to advance knowledge in IT, governance, security, risk and assurance.
"Our partnership with MDEC conveys our shared commitment to build a business technology professional community well-equipped to drive digital economy growth and success in Malaysia, and internationally," she adds.
According to the Eleventh Malaysia Plan 2016-2020, the country is on track to meeting its 20% contribution from the digital economy to its GDP by 2020.
Cybersecurity is also a top priority for Malaysian business, government and academic leaders – especially as more than 75% of cybersecurity managers and practitioners expect to experience a cyber attack, according to an RSA/ISACA study.
"This collaboration with ISACA is another opportunity for MDEC to further extend our relationship within the private sector as we work towards accelerating the digital economy for Malaysia. This, of course, includes improving best security practices and governance compliances for businesses," comments Ir Wan Murdani Wan Mohamad, MDEC's director, Enabling Ecosystem.
"Part of this MoU will ramp up the development of skilled talents in the cyber-security sector, generate more awareness for data protection, and scale up partner programs like the recently launched Premier Digital Tech IHLs programme.
According to ISACA Board Director Leonard Ong, concerns about information security and enterprise vulnerabilities are constantly evolving, just like the sophistication of cyber attacks.
"ISACA is at the forefront of professional development, upskilling and certification for the information and cyber security workforce of today, and across the technology spectrum in our future. We value this partnership, connecting Malaysia to ISACA's global community, as an important step to advance cyber security regulation and adoption in Malaysia and the region," Ong continues.
ISACA Malaysia Chapter president Kenneth Ho adds that the human factor is the greatest defence, although technical and administrative controls are also essential.
"It is imperative for organisations in Malaysia, especially in small and medium enterprises, to look at cyber security as a business concern and ensure that the workforce and talent base is adequately equipped now, and growing, with the right skills," he concludes.