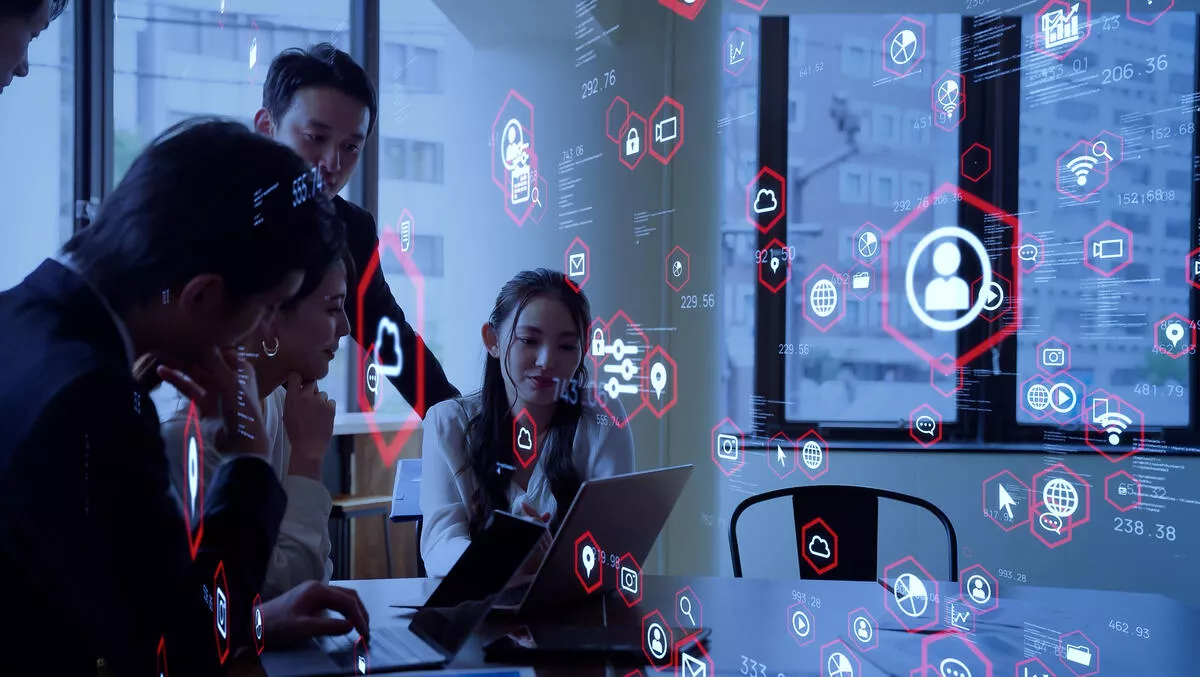 IronNet and LGL complete merger, look to bring cyber defence to global market
FYI, this story is more than a year old
IronNet has completed its previously announced business combination with LGL Systems Acquisition Corp, more commonly known as LGL.
The transaction was unanimously approved by LGL's Board of Directors, and was approved at a special meeting of LGL stockholders on 26 August.
In connection with the closing, LGL changed its name to IronNet. Founded in 2014, IronNet provides cybersecurity defence.
The company enables businesses to detect hidden intrusions and offers a real-time threat sharing platform to bring speed and precision to security teams. In addition, IronNet is now able to offer companies the ability to detect and collaborate in real time.
Commenting on the announcement, IronNet founder and co-chief executive officer, Keith Alexander, says, "We are excited to complete this business combination, which will position IronNet to truly transform and scale cyber defence for more organisations around the world.
"As a public company, we intend to apply our increased financial resources to accelerate product innovation for our customers and expand our portfolio of offerings.
"We are grateful to LGL for their support of IronNet and their faith in our mission, and we look forward to making the world a safer place with Collective Defense.
IronNet's current customers include organisations in both public and private sectors, including critical infrastructure segments such as the financial services, healthcare, telecommunications and energy industries.
In addition, the company is seeing uptake in emerging industries such as the commercial space sector, which IronNet highlighted in July with the announcement of the first Collective Defense Community for Space.
According to a statement, the company is seeing adoption of the Collective Defense solution on a global scale. In Asia IronNet has been chosen by global organisations such as SATS, the provider of food solutions and gateway services for airlines and other institutions in more than 14 countries across Asia Pacific, the UK, and the Middle East.
IronNet co-CEO William Welch says, "There has never been a more relevant time to expand our operations at IronNet and realise our vision in the market.
"Every day we see news headlines that reinforce the need for why we started this company - to offer detection technology and sharing capabilities that turn the tide against increasingly aggressive cyber attackers.
"Every day, organisations are being victimised by cyber attacks all over the world - organisations that IronNet is well positioned to bring together for a more effective defence.
Aston Capital LLC managing partner and former LGL co-CEO, Rob LaPenta, says, "I am proud to be affiliated with IronNet and the significant technology impact that they bring to the cybersecurity market.
"This is great news for organisations in their defence against ongoing cyber attacks, and we are confident they will indeed transform cybersecurity.
LaPenta, along with Mary Gallagher, former CFO of Sikorsky Aircraft and former LGL board member, joins IronNet's Board of Directors effective immediately.
Related stories
Top stories