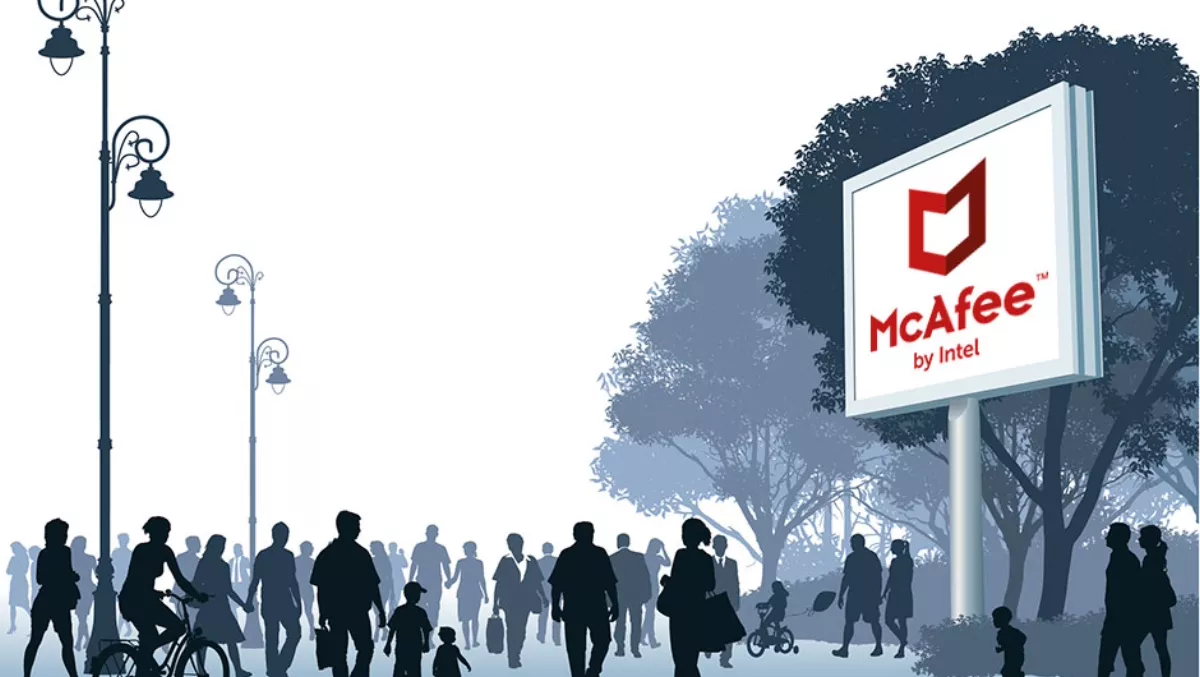 Intel Security to return to the McAfee brand
When Intel acquired McAfee in 2010, the established security brand was subsumed into the larger entity with the brand slowly subsumed. Each year, the Intel Security name grew while the old McAfee logo became smaller and smaller.
But today, it's a reinvigorated McAfee logo that has taken centre stage with Intel playing second fiddle.
"Do we stand together or are we going to be apart?" It was this question that Intel Security GM Chris Young used to open this year's Intel Security's Focus event.
As part of the continual change of the company, Young launched a new logo. McAfee by Intel's new tag line is "Together is Power". This is part of the company's push to being spun off as an independent company. The process for the separation into becoming what Young calls a "pure-play brand in cybersecurity", was announced in September 2016 and is expected to be completed in April 2017.
Young says McAfee has invested US$500m in R-D over the last year and added hundreds of new people into their professional services business with more to come. This sits alongside 18 new products and integrations that were announced at Focus 2016. A significant part of the company's strategy is around the threat defence lifecycle and integrating the three components of that cycle; protect, detect and correct.
Bryan Dye adds that Intel is less focussed on mergers and acquisitions and more on "organic innovation".
The strategy, says Young, is focused on a cloud-first approach that includes updates to the traditional end-point focus and four new cloud products that protect data when in flight, at rest and in use. Their approach is to automate as much of the process as possible. This will move from the current integrated and automated approach to one that includes orchestration. This will enable security-as-a-service as well as human-machine teaming. Young said this is critical as it allows a better security response in the face of the current skills shortage.
This year's conference theme was The Second Economy. A big part of this is the need to challenge core assumptions about our world, including how we manage cybersecurity. Young said things continue to change and there's a need to adapt. Whereas APTs were the big issue three years ago but, today, ransomware is the big problem.
He noted ransomware doesn't result in the theft of data and, therefore, doesn't need to be reported. Unlike APTs, which have a long attack window, ransomware has a far shorter attack cycle. That means our response needs to be adaptable.
One of the big challenges, said Young, is the need to make a decision between integrating best of breed solutions or maintaining simplicity through a single product stack. McAfee by Intel's response is to make their Dynamic Exchange Layer (DXL) open to the industry. This allows multiple products to work together so partners can create integrated solutions that aren't limited purely to McAfee by Intel's technology.
Among the partners using the newly opened DXL are Huawei, Mobile Iron, Aruba and Check Point