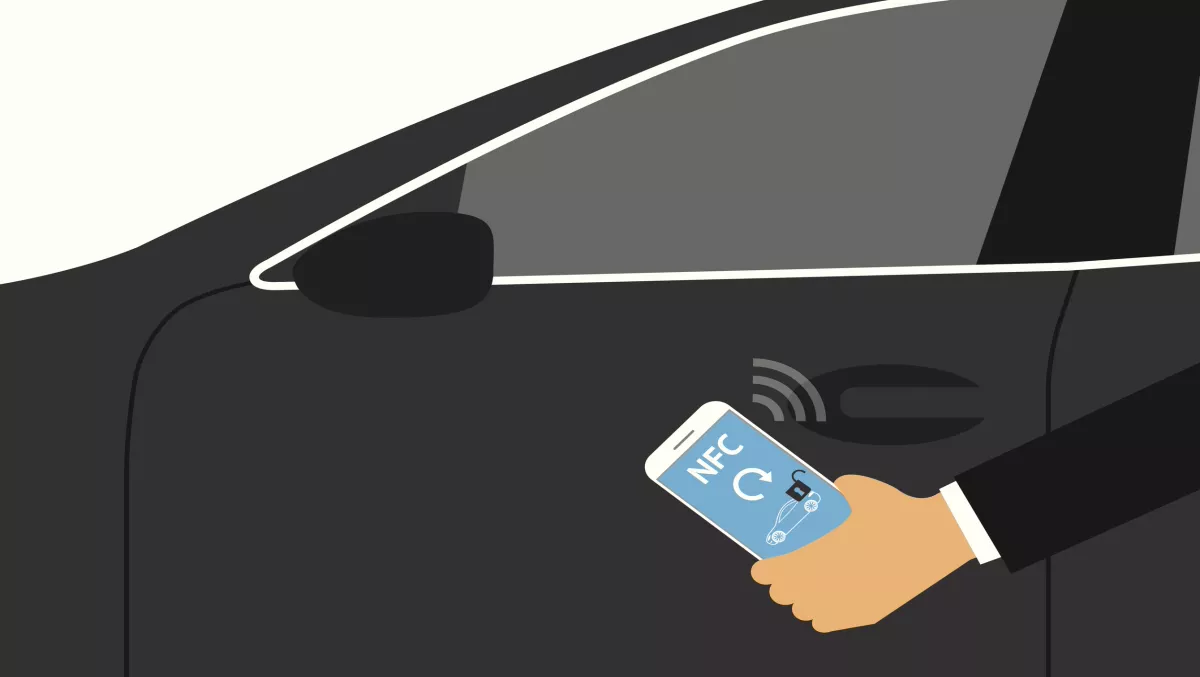 Hyundai Mobis creates NFC-based smartkey for vehicles: Encryption & authentication at the core
FYI, this story is more than a year old
Hyundai Mobis is now the first Korean manufacturer to develop a smartphone-based smartkey for vehicles, and mass production is only a couple of years away.
The company's integrated smartkey system is controlled by an app on an NFC-supported smartphone, which enables users to use it as a smartkey for their vehicle.
The NFC (near field communication) technology allows data exchange between devices within 10 centimetres of each other. It has spread throughout various industries, including electronic payments, transport cards and credit card.
Up until now, NFC hasn't been used much in the automotive industry, and there are only a few global makers that use the technology, the company says.
NFC-based smartkeys offer portability and advanced security. Drivers no longer need a conventional smartkey; instead they can use their smartphone and app to open the vehicle's door and start the vehicle through the phone's wireless charging pad.
The charging pad and vehicle door knob include NFC antennae, which allow the phone and vehicle to communicate with each other.
The company claims that the new technology takes into consideration stringent security technologies, including an authentication controller that uses 'the latest' data encryption and authentication.
The encryption and authentication technologies are able to encrypt data between the vehicle and smartphone; as well as accurately identify the requests.
"This provides reliable countermeasures for smartphone hacking, smartphone loss and data forgery," the company says in a statement.
Third parties are able to use the smartkey system by getting the vehicle owner's permission and completing the authentication process, which means others who use the vehicle can also use the app and NFC to gain access.
"While the third party uses the vehicle, the owner can control user permissions for the smartkey to prevent any incidents. For example, you can allow the driver to use your vehicle only on certain days or time slots or set the smartkey to unlock the door without being able to start your vehicle," Hyundai Mobis explains.
The ICT and automotive convergence industries are getting more competitive as new technologies evolve, according to head of Hyundai Mobis ADAS Development Center, Cho Seo-koo.
"We plan to develop various new technologies designed to improve user convenience and prevent security incidents, and remain well ahead of our competitors," Cho Seo-koo says.
The company plans to mass-produce NFC-based smartkeys in 2019.