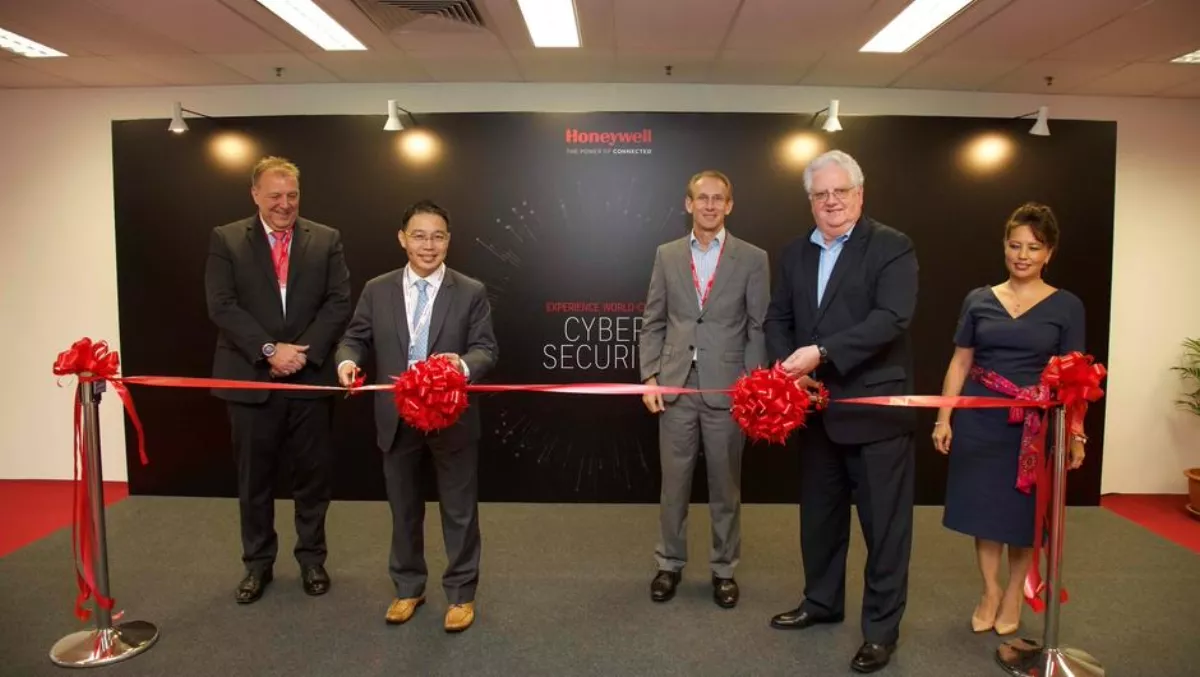 Honeywell opens Asia's first Industrial Cyber Security Center of Excellence in Singapore
Honeywell's third Industrial Cyber Security Center of Excellence is now fully operational in Singapore's Changi Business Park, after approximately three years in the making.
The Cyber Security Center of Excellence (CoE) is the first of its kind in Asia, following successful center launches in Dubai in February 2017, and in the United States center, which opened in 2015.
The company, which specialises in industrial solutions for the aerospace, home and building, performance materials, safety and productivity solutions sectors, also has managed security service centers, and cybersecurity development centers around the globe.
The center will be a key hub for proprietary research, new cybersecurity technology development, hands-on training and certifications specifically for the OT industry.
At an exclusive media launch at the center last week, Honeywell ASEAN Brian Greer said, "It's a landmark for us relative to what we're doing, our commitment to the region and how we see things going forward.
The CoE was developed with the full support of the Singapore Economic Development Board (EDB), the Ministry of Information and Communications, the Cyber Security Agency of Singapore, and the ASEAN Business Advisory Council.
Deputy Chief of Mission at the US embassy, Stephanie Syptak-Ramnath, also spoke at the opening. She expressed the United States' commitment to working with Singapore to combat cyber threats.
"No one country can manage threats on their own and no government can combat threats without the support of the private sector," she said.
Eric Knapp notes that industrial cybersecurity is about keeping systems in production and available – often with legacy solutions that are designed to last decades.
It's now about Industry 4.0 and fusing the physical with the digital world. Knapp says that it's not that there's no intention to monitor threats, it's that it's very difficult to do so.
Knapp says that industrial servers are slower legacy services that aren't compatible with cybersecurity controls that are usually designed to work in modern data centers and the cloud.
Honeywell has developed a number of cybersecurity solutions, including its Industrial Threat Detection Cloud and USB device scanning software/hardware called Secure Media Exchange (SMX).
These will be particularly important, says Knapp, because some organisations believe that airgapped networks with multi-layered firewalls are the only solutions they need.
The media launch also included a demonstration of how a compromised USB drive smuggled into an industrial facility could cause havoc; false readings and potentially catastrophic consequences for industrial providers.
Vice president and general manager of Honeywell Industrial Cyber Security, Jeff Zindel, says that cyber secure environments are the only means of reaping the benefits of digital transformation such as increased uptime and reduced maintenance.
"Today marks another important step forward in Honeywell's leadership in industrial cybersecurity, further strengthening our ability to secure and protect assets, operations, and people," he comments.
"The city's state-of-the-art capabilities and managed security services improve cybersecurity protection, detection, management, and response for customers, which are key enablers for successful digital transformation in the industrial sector.