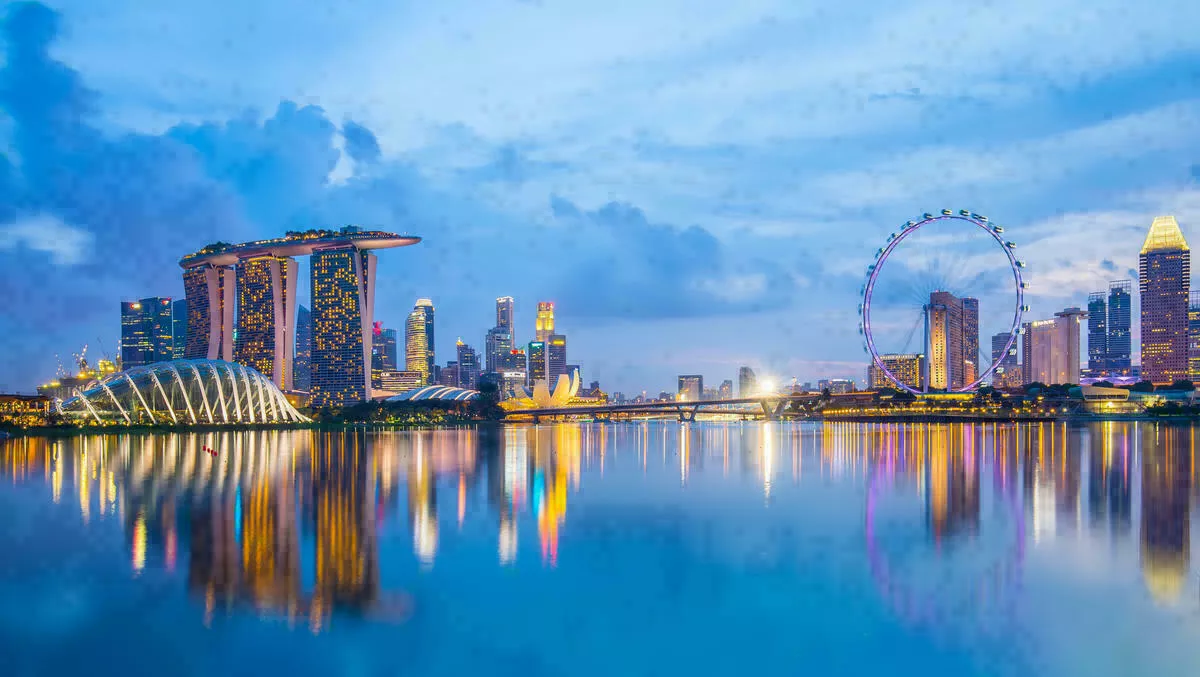 Group-IB ensures Singapore's cyber resilience
Mon, 16th Dec 2019
FYI, this story is more than a year old
The recent CyberCrimeCon in Singapore has paved the way for a new era in cybersecurity in Singapore, with the likes of Ngee An Polytechnic, Institute of Technical Education, and Global Resilience Federation coming on board to support Group-IB's mission to protect people against threats in cyberspace with the help of innovative solutions.
At CyberCrimeCon, international cybersecurity firm Group-IB presented findings from its Hi-Tech Crime Trends 2019/2020 report, which highlighted key high-tech crime trends and concluded that 2019 heralded a new era of cyberattacks.
"While 2017 was the year of WannaCry, NotPetya, and BadRabbit ransomware epidemics, 2018 revealed a lack of preparedness for side-channel attacks and threats related to microprocessor vulnerabilities," comments Group-IB CTO and Head of Threat Intelligence, Dmitry Volkov.
"As for 2019, it has become the year of covert military operations in cyberspace. Conflicts between states have taken on new forms, and cyber activities play a leading role in this destructive dialogue."
"Groups acting in the national interest fly under the radar for many years. Only a few such incidents have become known, but most indicate that the critical infrastructure of many countries has already been compromised. This means that a peaceful existence is no longer possible while being out of touch with cybersecurity. The latter cannot be ignored by any state, corporation, or individual.
Group-IB has recently established its base in Singapore and already forged partnerships with the public and private sector. Among the company's goals in the region is the mission to ensure the cybersecurity talent force is developed and enriched through training programs and internships offered for students as part of cooperation with the region's educational institutions.
Group-IB - Ngee Ann Polytechnic to train the next generation of cybersecurity professionals
One of these programs, to be delivered by Group-IB and Ngee Ann Polytechnic, aims to expand cybersecurity talent and raise awareness of cyber threats that affect Singapore.
The two parties will develop a cybersecurity curriculum, provide internship opportunities for students, and work on research projects.
Ngee Ann Polytechnic director of infocomm technology Patrice Choong comments, "Ngee Ann Polytechnic is pleased to partner Group-IB to enhance our course curriculum and work on joint projects that will benefit the industry. The collaboration will enable our students to be equipped with relevant skills for the fast-evolving cyber landscape and strengthen Singapore's talent pool in cybersecurity.
Ngee Ann Polytechnic has already introduced Group-IB's Threat Detection System Huntbox module in the Cybersecurity - Digital Forensics course.
Each new year this module, which is being used for learning sessions such as blue (cyber defenders) vs. red (hackers) team games, is expected to equip approximately 80 students with skills in internal and external threat hunting, retrospective analysis, as well as correlation and attribution of cyber threats. Students will also gain experience from practical internships with Group-IB.
"The agreement with the highly respected Ngee Ann Polytechnic allows us to bridge this gap. It is a great chance for students to enhance their skills with the help of cybersecurity practitioners who are dealing with incident response on a daily basis and have access to one of the world's most advanced systems to monitor cyber threats," comments Group-IB CEO and founder Ilya Sachkov.
Group-IB - Institute of Technical Education to establish Threat Hunting, Digital Forensic and Cyber Investigations Center
Group-IB and the Institute of Technical Education say the new Threat Hunting, Digital Forensic and Cyber Investigations Center will be designed to train cybersecurity professionals in Singapore.
They will do so through Group-IB's hands-on experience in fighting cybercrime globally and ITE's unique technical education capabilities with one goal – to improve cyber resilience of the city-state.
In addition, there will be new courses and training to the curriculum, as well as internship opportunities for ITE students at Group-IB's offices in multiple locations.
Group-IB CEO and founder Ilya Sachkov says that cyber threats against OT systems and the financial sector are particularly relevant to Singapore.
"Raising a new generation of threat hunters now, equipped with tactical and strategic knowledge about threat actors, is a backbone of the future stability of Singapore.
"This is an ambitious goal that we believe can be achieved by leveraging Group-IB's experience in fighting cybercrime and ITE's innovative approach to technical education. We hope that our cooperation will also have a strong and positive economic impact for the country by giving Singaporean citizens better job opportunities in one of the most rapidly growing fields.
Group-IB becomes first Singapore-based cybersecurity firm to join Global Resilience Federation partner program
The Global Resilience Federation is a community that builds, operates, and connects security information-sharing communities.
"Cyber threat intelligence sharing is a backbone and bedrock for advancing cyberstability in the city-state and elsewhere," says Sachkov.
"Cybercrime has no borders, cybersecurity must not have them either. This can only be guaranteed and maintained through close cross-sector collaboration and data exchange. And it is great to see the organizations like the Cyber Security Agency of Singapore, the Global Resilience Federation and the Global Commission on the Stability of Cyberspace (GCSC) promoting this approach.
As a Global Resilience Federation partner, Group-IB will share its technologies and insights in order to protect the Federation's members.
Members will form better understanding and visibility of advanced threat actors through cooperation with Group-IB's Threat Hunting and Intelligence teams and analytics capabilities including malware analysis, monitoring of underground activity, and network analysis.
Additionally, for better detection and response, GRF and Group-IB analysts will work on joint threat research efforts to enhance knowledge of indicators of compromise and the constantly evolving TTPs (tactics, tools, and procedures) of attackers.
"I have complete confidence that Group-IB's Threat Hunting and Intelligence technologies will help critical infrastructure organizations ensure resilient operations and, more importantly, safety of the public in Singapore and in other places," concludes Sachkov.
To learn more about Group-IB, click here.