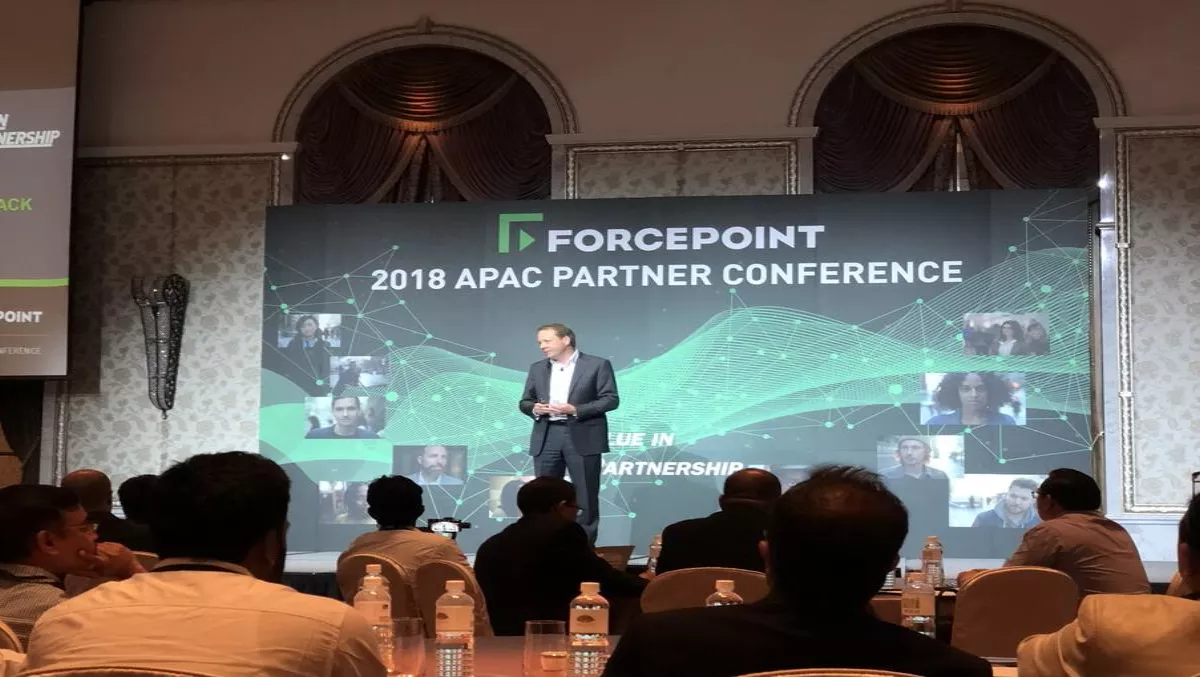 Forcepoint unveils new risk-adaptive approach to threat prevention
FYI, this story is more than a year old
Cybersecurity solutions provider Forcepoint has announced a new risk-adaptive protection solution – Dynamic Data Protection – in response to the challenges enterprise and government CISOs face in balancing airtight user and data security with business productivity.
Legacy cybersecurity solutions rely on traditional threat blocking and static assessments that not only introduce security friction into business transactions but also overwhelm security analysts with millions of alerts from threats.
Forcepoint's Risk-Adaptive Protection continuously assesses risk and automatically provides proportional enforcement that can be dialled up or down.
This capability is enabled through human-centric behaviour analytics that understand interactions with data across users, machines and accounts.
Intelligent context speeds decision-making and security controls specific to changing risk in enterprise networks.
This frees up security analysts to focus on high-value activities and eliminate the backlog of alerts from traditional security tools.
CISOs and CIOs also can reduce traditional security friction pain points to enable productivity gains while also reducing the time required to detect and mitigate risk from days or months to seconds.
"The challenge with many security tools today is that they are static -- they don't adjust to account for different types of users and transactions -- and they are also binary: either allow fully or block completely," says 451 Research principal security analyst Garrett Bekker.
"However, in a world of IT-enabled services delivered anywhere, whether on-premises or in the cloud, a risk-based approach that is continuously assessed and adaptively enforced can allow for more granular policy responses that can lead to more effective protection against breaches.
Using human behaviour analytics to deliver effective data protection
Available later this quarter, Forcepoint's Dynamic Data Protection is the company's first Risk-Adaptive Protection solution offering.
It surpasses legacy data loss prevention (DLP) offerings to uniquely deliver next-generation data protection that adaptively shapes and enforces security policies across enterprise endpoints or devices, without requiring administrator intervention.
With human-centric behaviour-analytics at its core, Forcepoint Dynamic Data Protection applies an anonymous and continuously updated behavioural risk score to establish a baseline of "normal" behaviour of each end-user on corporate or unmanaged networks.
Forcepoint's intelligent systems, informed by the individual risk assessment, then apply a range of security countermeasures to address the identified risk.
For example, Forcepoint Dynamic Data Protection can allow and monitor data access, allow access but encrypt downloads, or fully block access to sensitive files depending on the context of individual interactions with corporate data and the resulting risk score.
An organisation's ability to automatically adapt enforcement policy to the most significant risk can mean the difference between protecting critical customer data, intellectual property and even mission success.
As sophisticated cyber threats continue to rise, the lack of proper data protection has directly led to enterprises spending millions to restore lost data and productivity as well as customer trust.
"Escalating data breaches, stolen identities and abuses of privacy have underscored the need for a new way to continuously assess cyber behaviour to protect users and data," says Forcepoint CEO Matthew Moynahan.
"Legacy data protection based on point solutions is dead. Converged approaches are the only path forward.
"It's time we acted to address the use case instead of technology alone--and that starts with Forcepoint Dynamic Data Protection as the next-generation of DLP," he adds.
Forcepoint Dynamic Data Protection extends customer capabilities through the company's Human Point System.
Bringing together sensor, analytics and enforcement innovations, the Human Point System enables customers to "start anywhere" with Forcepoint's cybersecurity products, including DLP, User and Entity Behaviour Analytics (UEBA), Cloud Access Security Broker (CASB), Web/Email Security, Data Guard and Network Security (NGFW), which integrate seamlessly into a system with unified policy management or plug into existing on-premises or cloud environments.