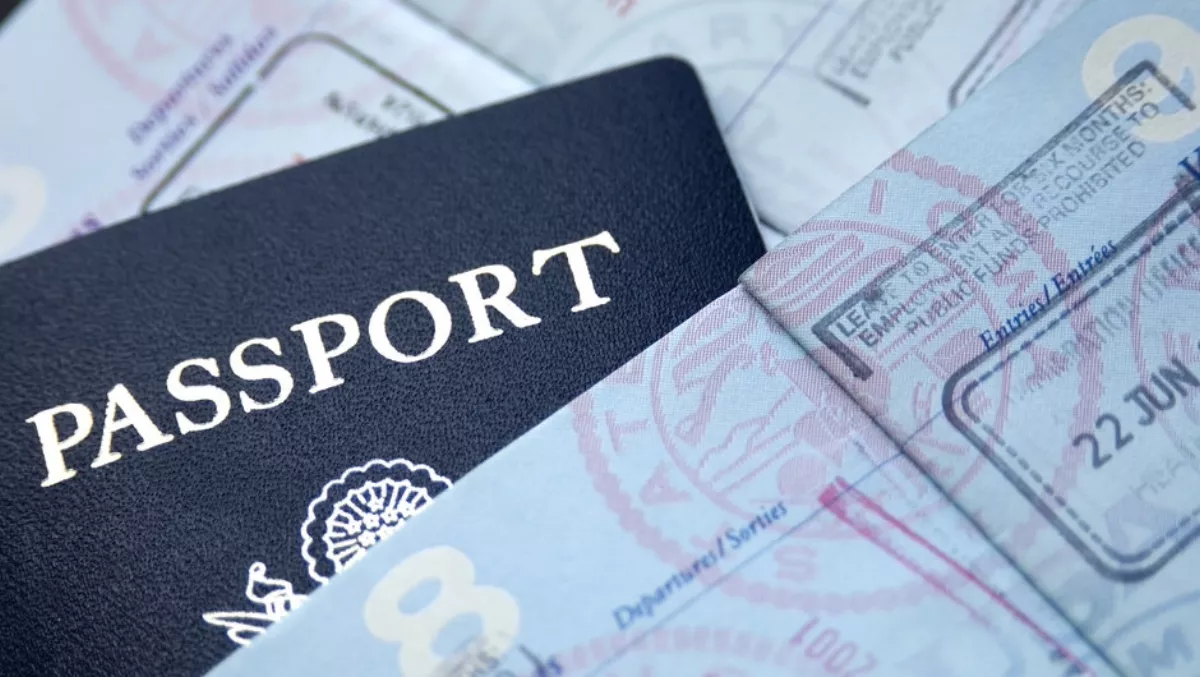 EU to roll out digital lie detectors at border security checkpoints
Travellers through Hungary, Greece and Latvia may soon encounter a lie detector when they try to cross the border. IBORDERCTRL has developed an intelligent 'deception detection' technology to determine if a traveller is lying.
The trials, which are about to start soon, are designed to prove that intelligent portable control systems help border guards reliably identify travellers engaging in criminal activity.
The trials will start with lab testing to familiarise border guards with the system, followed by scenarios and tests in realistic conditions along the borders
The technology uses information from a traveller's online application – including images of their passport, visa, and proof of funds.
They must then stand in front of a webcam and answer questions from a computer-animated border guard. The questions are tailored to each traveller's sex, ethnicity, and language.
The technology then watches travellers' micro-gestures to determine if they are lying or not. It also informs people about their rights and travel procedures, alerts and warnings about illegal activities.
Despite the technology, travellers will still have to speak to a border agent. Travellers who have been screened as 'low risk' will still go through a short re-evaluation of information, while those flagged as 'high risk' will face more intense scrutiny.
"Border officials will use a hand-held device to automatically cross-check information, comparing the facial images captured during the pre-screening stage to passports and photos taken on previous border crossings," explains the European Commission.
"After the traveller's documents have been reassessed, and fingerprinting, palm vein scanning and face matching have been carried out, the potential risk posed by the traveller will be recalculated. Only then does a border guard take over from the automated system.
Why implement such lie detection technology? The European Commission says that more than 700 million people enter the EU every year – and it's getting more difficult for border staff to maintain strict security protocols and keep disruption to a minimum.
The European Commission hopes that the EU-funded project IBORDERCTRL will help to make things easier and faster for law-abiding travellers to pass through border procedures. It will also make it easier for border guards to spot illegal immigrants.
"We're employing existing and proven technologies – as well as novel ones – to empower border agents to increase the accuracy and efficiency of border checks," comments European Dynamics in Luxembourg project coordinator George Boultadakis.
"IBORDERCTRL's system will collect data that will move beyond biometrics and on to biomarkers of deceit.
Prior to the project, researchers from Luxembourg (Coordinator), Greece, Cyprus, United Kingdom, Poland, Spain, Hungary, Germany, and Latvia used a combination of interviews with border officials, observations, surveys, workshops and site surveys to understand how border crossings work.
The growing European security market sector is predicted to reach EUR 128 billion by 2020 so partners such as IBORDERCTRL are likely to benefit from the growing sector.
'The global maritime and border security market is growing fast in light of the alarming terror threats and increasing terror attacks taking place on European Union soil, and the migration crisis," Boultadakis concludes.