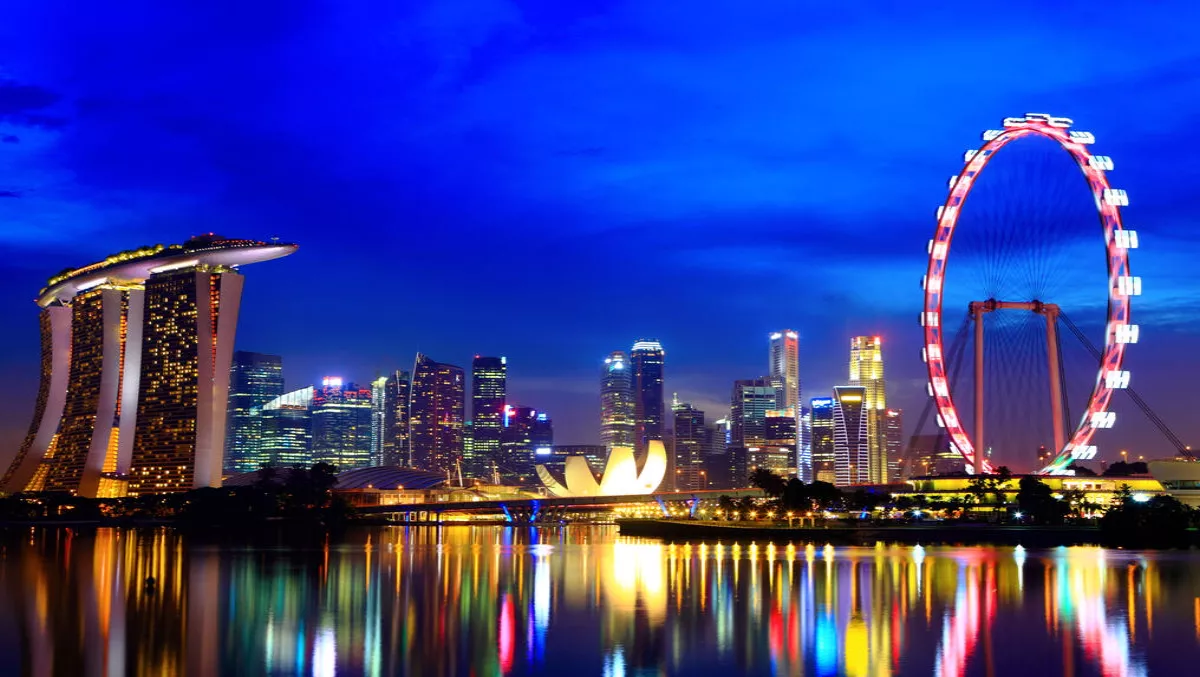 Delegates converge for Singapore International Cyber Week
Singapore International Cyber Week has kicked off today, bringing a new wave of dialogues, strategic partnerships and innovations to more than 6000 international and regional security experts.
The conference is organised by the Cyber Security Agency of Singapore (CSA) and brings together policy makers, thought leaders, industry experts and visitors for a secure and resilient cyberspace.
This year, the theme for Singapore International Cyber Week (SICW) is "building a secure and resilient digital future through partnership. It echoes the country's focus on strengthening its future through partnerships worldwide.
"For governments and organisations to be able to take full advantage of the opportunities of the digital economy, cybersecurity is an essential ingredient. We hope that SICW will serve as a valuable platform for the best cyber minds - internationally and regionally - to meet, build strong networks and friendships, engage in critical discourse and access leading-edge technologies, with the aim of building a secure cyberspace for all," comments CSA chief executive David Koh.
The conference also features a number of events including the ASEAN Ministerial Conference on Cybersecurity, GovernmentWare exhibition and conference, the International Cyber Leaders' Symposium and the ASEAN Cybercrime Prosecutors' Roundtable Meeting.
The conference will be launched tomorrow morning by Teo Chee Hean, Singapore's Deputy Prime Minister and Coordinating Minister for National Security.
Minister-in-charge of Cyber Security, Dr Yaacob Ibrahim, will also chair the ASEAN Ministerial Conference on Cyber Security (AMCC).
SICW will also feature a dedicated pavilion for Institutes of Higher Learning so they can share their cybersecurity research and projects.
More than 250 participating companies and sponsors signed up for this year's event, including Carbon Black, Imperva, NEC and Carbon Black.
"We are honoured to have supported GovWare as a cornerstone sponsor for the past five years, and been a part of Singapore International Cyber Week (SICW) for the second consecutive year. Cybersecurity is everyone's business and no single entity – government or cybersecurity vendor – can stand against cybercrime alone," comments Palo Alto Networks Asia Pacific VP Sean Duca.
"As technologies and cybersecurity challenges evolve in complexity, we need to look beyond the traditional detect-and-respond approach and adopt a prevention-focused stance. SICW presents an excellent opportunity for the region's public and private sector experts to convene, to have meaningful conversations, and to try to address the most pressing cybersecurity challenges even before they hit us," Duca continues.
SICW will also see the signing of a three-year partnership with Temasek-Foundation Connects and CSA.
"Temasek Foundation Connects hopes to contribute to CSA's work to develop and strengthen Singapore's digital resilience and cybersecurity. A critical part of building a smart nation is to have a strong cybersecurity capability, with responsive infrastructure to detect and neutralise cyber threats. The increasing convergence of smart technologies also means new vulnerabilities are being introduced that can potentially cause disruptions in our daily lives," comments TF Connects chief executive Lim Hock Chuan.
Singapore needs to build up local deep expertise and cybersecurity professionals who can step up and provide next-generation cyber prevention and protection. TF Connects is therefore happy to be a strategic partner with CSA to foster collaborative relationships, showcase cutting-edge ideas and solutions and bring them to bear on some of the toughest and most mission-critical challenges of our enterprises," Lim Hock Chuan continues.
Singapore International Cyber Week runs from September 18-21 at the Suntec Singapore International Convention - Exhibition Centre.