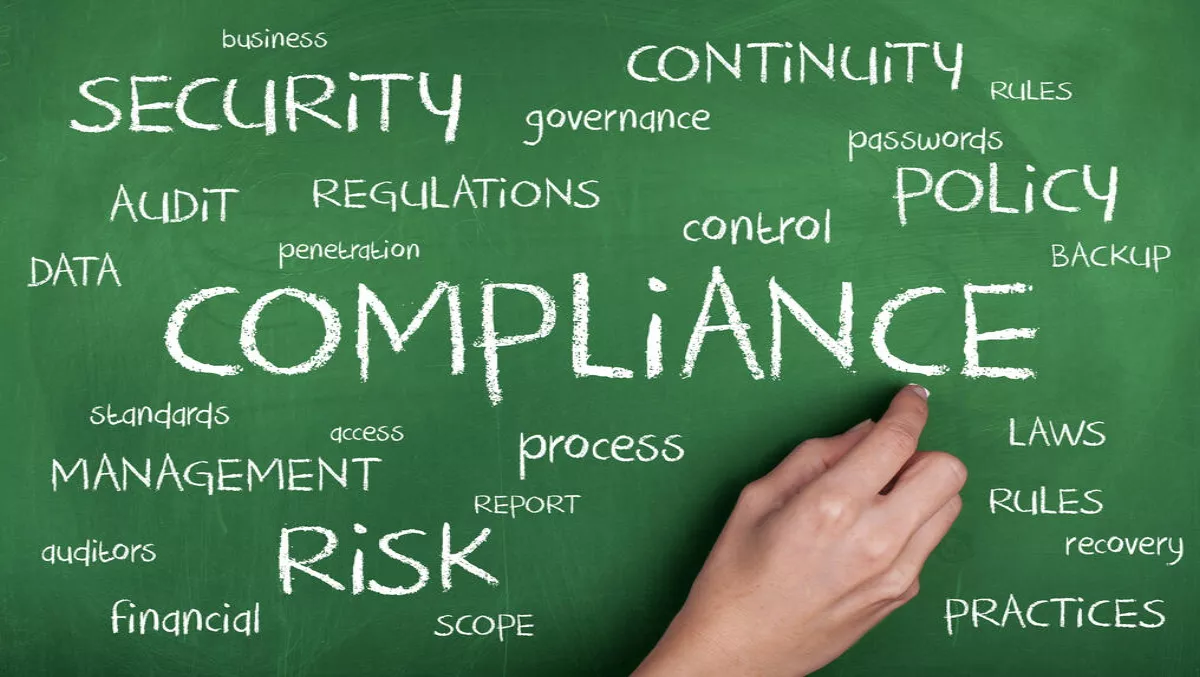 Data compliance top of mind for Japanese enterprises as legal deadline looms
FYI, this story is more than a year old
More than half of Japanese enterprises are increasing their security spending – and topping the list is compliance.
A new study from Thales, in conjunction with 451 Research, found that 53% of enterprises are increasing their overall security spending – a 23% jump since last year.
It also found that 66% of respondents are making compliance a top IT spending priority this year, compared to only 30% last year.
Compliance is a hot topic for enterprises, possibly a result of the amended Act on the Protection of Personal Information in effect and the full deadline for compliance coming up in May.
However, only 44% believe that compliance is 'very effective' or 'extremely effective' at preventing data breaches. This result differs when compared to other countries such as Australia, where the number jumps to 68%.
"There is relatively heightened awareness around today's threat environment and data security where it involves personal information and records, given the APPI and its new amendments," comments Garrett Bekker, principal analyst for Information Security at 451 Research.
Privacy regulations such as APPI can be demanding, but firms should consider moving beyond compliance to greater use of encryption and BYOK, especially when deploying sensitive data to cloud and other advanced technology environments.
Despite compliance being a top concern, 79% will use sensitive data in an advanced technology environments such as mobile (45%), SaaS (39%) and IaaS (37%), but 56% that that sensitive data use is insecure.
The survey also found that data-at-rest security controls are the most popular amongst 63% of respondents, it's not a priority when it comes to spending – only 27% will increase spending in this area.
Respondents believe that network security is the most effective security control, but only 42% will increase spending in this area.
Thales says it is clear respondents are interested in funding what has worked in the past – not modern techniques that will prevent future breaches.
"Many of the findings from our 2017 Japan Data Threat Report are encouraging. For example, respondents have increased spending to meet major compliance deadlines – but they're also realistic about the role it plays in protecting data. Still, this doesn't mean there is room for complacency," comments Peter Galvin, VP of strategy, Thales e-Security.
Japan has been relatively well-shielded against data breaches: 15% of respondents said they had been a victim of a data breach in the last year.
23% of respondents said they were 'very' or 'extremely' vulnerable to breaches, compared to a global average of 30%.
49% of respondents understand encryption and how it can manage data privacy and sovereignty. 39% would increase IoT deployments if they had access to encryption technologies.
"Far too many enterprises are falling behind when it comes to protecting data in advanced technology environments. While our modern threat landscape does present challenges, keeping data secure throughout its lifecycle is a critical priority. This can be accomplished through encryption, advanced key management, tokenization, and a host of other effective options," Galvin concludes.
Japanese organisations can balance existing legacy data sources and advanced technologies by:
Deploying security tools that are offered as services
Discovering the type and location of all sensitive data
Using encryption and Bring Your Own Key (BYOK) technologies.