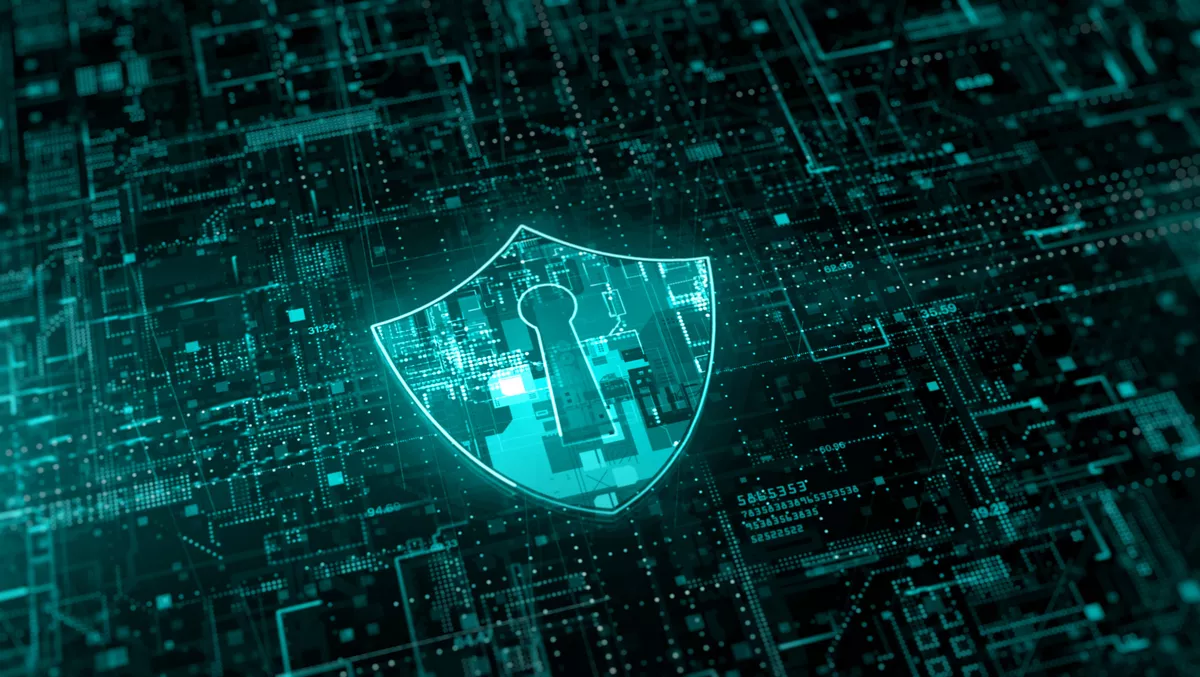 Cybersecurity priorities for digital leaders navigating digital transformation
The pandemic has forced the economy into digital overdrive. Organisations had to rapidly adopt remote working and online channels in response to lockdowns and accelerate digital transformation agendas to survive. Unfortunately, the global threat landscape continues to escalate at an alarming rate, and rapid digitalisation has left organisations vulnerable to cyberattacks.
In recent years, Asia-Pacific has especially been a hotspot for cyberattacks, and as we continue into 2022, it's evident that the problem is becoming more significant. Accelerated by external factors such as the pandemic, and now the Ukraine-Russian crisis, the risk of cyberattacks is on the rise and predicted to cost the world more than USD$10.5 trillion annually by 2025. These attacks provide a disturbing glimpse into how costly disruptions can be and potentially disastrous ripple effects on local and global economies.
With threat actors becoming more sophisticated, innovative, and collaborative, cybersecurity responsibilities today extend beyond security professionals—all digital leaders must make cybersecurity a top priority now.
The cybersecurity landscape in Asia-Pacific
In 2021, Asia-Pacific was one of the most attacked regions by cybercriminals, accounting for one in four attacks globally. India, Japan, and Australia were found to be the top three countries suffering from these attacks, and server access and ransomware are among the most popular methods. But countries vulnerable to attacks also include Indonesia, Vietnam, Malaysia, Singapore, and Thailand, demonstrating that no destination is safe.
Last year, we also saw several high-profile breaches across organisations and a rise in attacks on critical infrastructure and supply chains, globally and in Asia-Pacific. Four critical infrastructure organisations in Southeast Asia were targeted, including a water company, power company, communications company, and even a defense organisation One of the potential reasons we see such a high portion of attacks in the region is due to the lack of ability to identify attacks quickly before they escalate. Despite threat actors becoming more sophisticated, an industry report found that 54% of organisations in Asia-Pacific had not updated their cybersecurity strategies in the last 12 months.
If organisations don't act now to update their security, it will only end up costing them. Data breach costs stood at USD 4.24 million in 2021, a 10% rise from 2019's. Moreover, innovations and automation across threat actors have helped them improve their ability to gain a foothold and move in operating environments from days to minutes. The months it takes to identify attacks are no longer acceptable, and classic approaches to security can no longer respond to such automation and innovation of cyberattacks. This makes a converged cybersecurity strategy a top priority for today's organisations to build digital advantage while driving greater visibility and control.
How can organisations begin to protect themselves?
Traditionally, network security techniques assumed one defensive layer for access to all services and content within. This method is no longer adequate as a network's perimeter grows more distributed and linked, so a more complex and multi-dimensional approach is required to augment or replace conventional firewalls with a larger zero-trust framework.
Applying a zero-trust security approach has been marketed as a fail-safe defense against unknown and developing threats. It has also become more crucial as the number of cyberattacks grows. Digital leaders can't rely on a single authorisation event to authorise trust with more people accessing work remotely.
Instead, they need to establish digital trust based on the principles of least privilege access and continuous authentication. Furthermore, with the advancement of artificial intelligence and machine learning capabilities, network users are now "known" by much more than their credentials for access, even learning from user behavior to deny access to users who break from the norm.
Global security expectations and trends for the future
As threat actors are out-innovating and out-automating us, we need to be even more effective than ever to close the gaps in our cybersecurity. We've identified four key trends and agendas for digital leaders to consider:
Cyberattacks will keep growing—As companies continue to embrace cloud services and digital transformation, cyberattacks are inevitable. The question now turns from 'if' to 'when'. Digital leaders will play a more prominent and vital role in helping companies navigate threats and risks as they anticipate what's next.
Breaking silos—Many organisations still manage security in siloed functions, but the more groups we make, the more complex security becomes. You might think that this is an advantage, but threat actors thrive when security becomes complex as they can easily identify gaps in the system. Converging security for greater visibility and control will become a top priority.
Creating awareness and culture of security—Creating a culture of security will become a larger strategic initiative. Security will become everyone's job, and it is crucial to deploy zero-trust environments that integrate all departments for complete digital visibility and control. We also predict and encourage more investment and innovation for the cybersecurity industry to build frictionless solutions for users.
Increased transparency and disclosure—As organisations embrace cloud and hybrid cloud strategies, they put more trust and stress on third parties. Supplier risk has been a long challenge in cybersecurity and will continue. We expect businesses and third parties to strengthen forces to design shared responsibility frameworks and implement solutions that deliver compliance, trust and transparency.
We also need to continue to expand engagement with law enforcement, critical infrastructure providers and the broader community to learn together and get ahead of cyberthreat trends.
No organisation, person or infrastructure is immune from cyberattacks. As companies rely more on digital services and infrastructure, now is the time to prioritise cybersecurity and place more mature cybersecurity in critical infrastructure, bring security teams closer together and expand awareness of security so threat actors are less successful in the future.