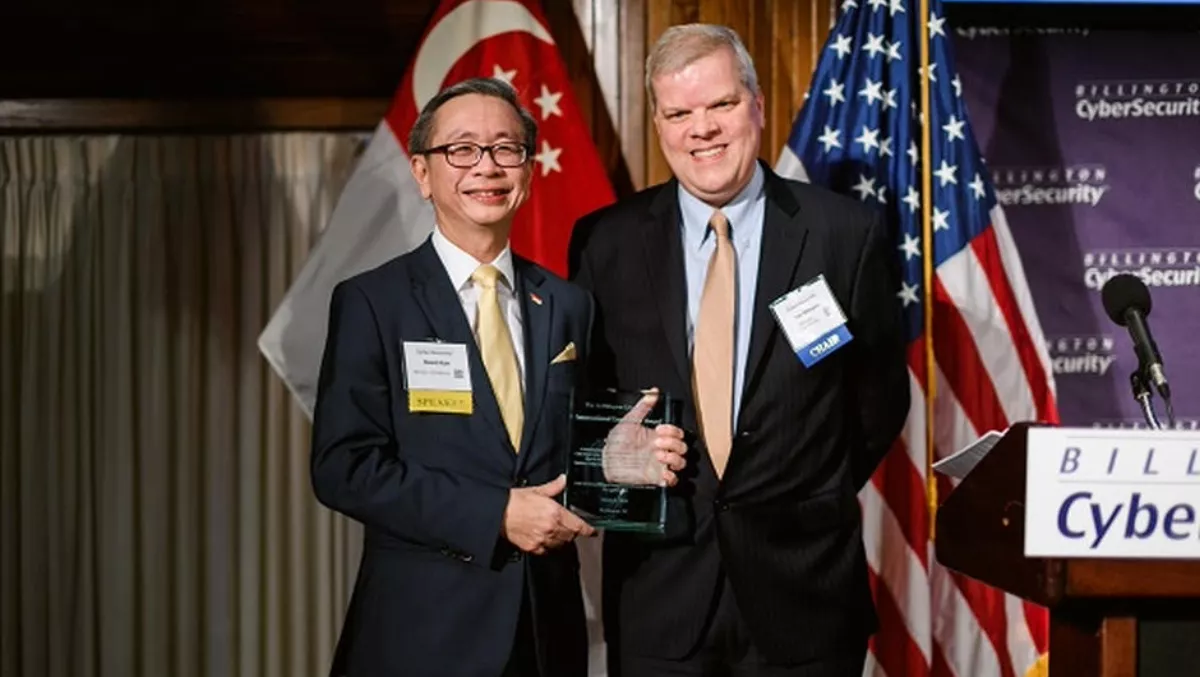 CSA chief David Koh recognised for contributions to Singapore's cybersecurity prowess
One of Singapore's most distinguished cybersecurity chiefs has been recognised as the first ever recipient of the Billington CyberSecurity International Leadership Award at a ceremony in the United States.
David Koh, chief of the Cybersecurity Agency of Singapore (CSA), was recognised for his leadership and for his contributions to strengthening Singapore's own cybersecurity efforts.
"It is truly an honour to receive this award. It has been an incredible journey made possible by the strong support of my CSA colleagues and our local and international partners," Koh says.
"It shows that Singapore's cybersecurity efforts have not gone unnoticed. I look forward to growing and strengthening the cyberspace together with my team and all our partners.
Koh's contributions include his CSA leadership; launching Singapore's Cybersecurity Strategy; and additional cybersecurity legislation.
Koh is also Commissioner of Cybersecurity for Singapore, Deputy Secretary (Special Projects) and Defence Cyber Chief for Singapore's Ministry of Defence.
He has also made 'significant contributions' to both international and local cooperation on cybersecurity behaviour.
Billington organises the Billington Annual Cybersecurity Summit. This year's third annual event was held in Washington DC.
According to CSA, this is the first time Billington has awarded an International Leadership Award in cybersecurity at its international summit. The summit
The company has previously awarded US-based recipients in the past including former director of the US Central Intelligence Agency General Michael Hayden, and former National Security Agency director General Keith Alexander.
The annual summit brings together cybersecurity thought leaders to discuss and share best practices to fight back against cyber threats.
At this year's summit Koh presented a keynote on "Securing Cyberspace – Perspective from Singapore. The keynote covered reasons why cybersecurity is important to Singapore and how the country approaches cybersecurity.
Singapore recently passed its Cybersecurity Bill, which aims to make the country's critical infrastructure providers responsible for data breaches and the country's security.
Critical infrastructure sectors include aviation, banking and finance, government, healthcare, info-communications, land transport, maritime, media, security and emergency services, and water.
"Cybersecurity is a collective responsibility, and we must all do our part. Much of the cost of strengthening cybersecurity protection and enhancing responses to cybersecurity threats and incidents at the national level are borne directly by the Government," commented Minister for Communication and Information Dr Yaacob Ibrahim in February.
"As mentioned in my opening speech, we do not intend to take action under the Bill against CII owners for cybersecurity breaches so long as they comply with their obligations thereunder," he concluded.