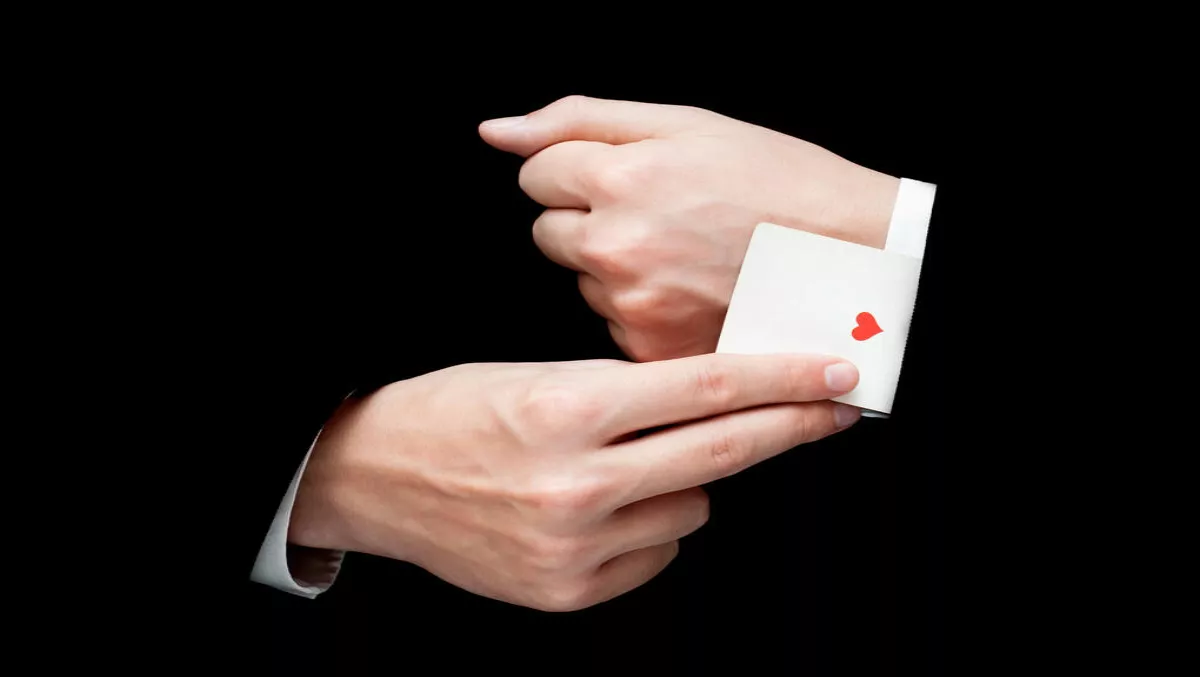 Could deception methods be the new answer to cybersecurity?
Frost - Sullivan says that deception technology could be a valuable weapon for fooling cyber attackers, particularly once they're already inside your systems.
The company released a white paper on behalf of illusive networks, titled Why Deception is Essential to Your Cybersecurity Strategy, which says that organisations are unable to detect attackers for almost five months once they are inside systems, but deceiving attackers along the way can tip the playing field in your favour.
Frost - Sullivan says that defence and prevention are only wasting expenditures because cyber adversaries just keep coming.
"The inevitable conclusion is that new approaches are overdue in stopping cyber adversaries in their tracks," illusive networks says.
Michael Suby, Frost - Sullivan's vice president of research, says that once attackers have made it inside an organisation's walls, current detection methods are inadequate.
"A new approach to detecting attackers in an enterprise network must be part of a modern cybersecurity arsenal," he says.
When applying deceptions, it's also not enough to target limited sections of an enterprise network. Frost - Sullivan recommends that the entire network is covered. Deception technology can set realistic and tailored deceptions anywhere in an enterprise network. This can detect and identify both the location and existence of attackers as they begin their attacks.
"As pioneers of deception-based cybersecurity, it's great to gain such positive praise from a leading analyst such as Michael Suby. With ever increasing sophisticated attacks on organizations, he recognizes that our agentless technology provides high fidelity detection and is an optimal, forward-thinking solution for CISOs and CIOs," says illusive networks CEO Ofer Israeli.
Frost - Sullivan concludes that this method could be the illusive approach to effective deception.