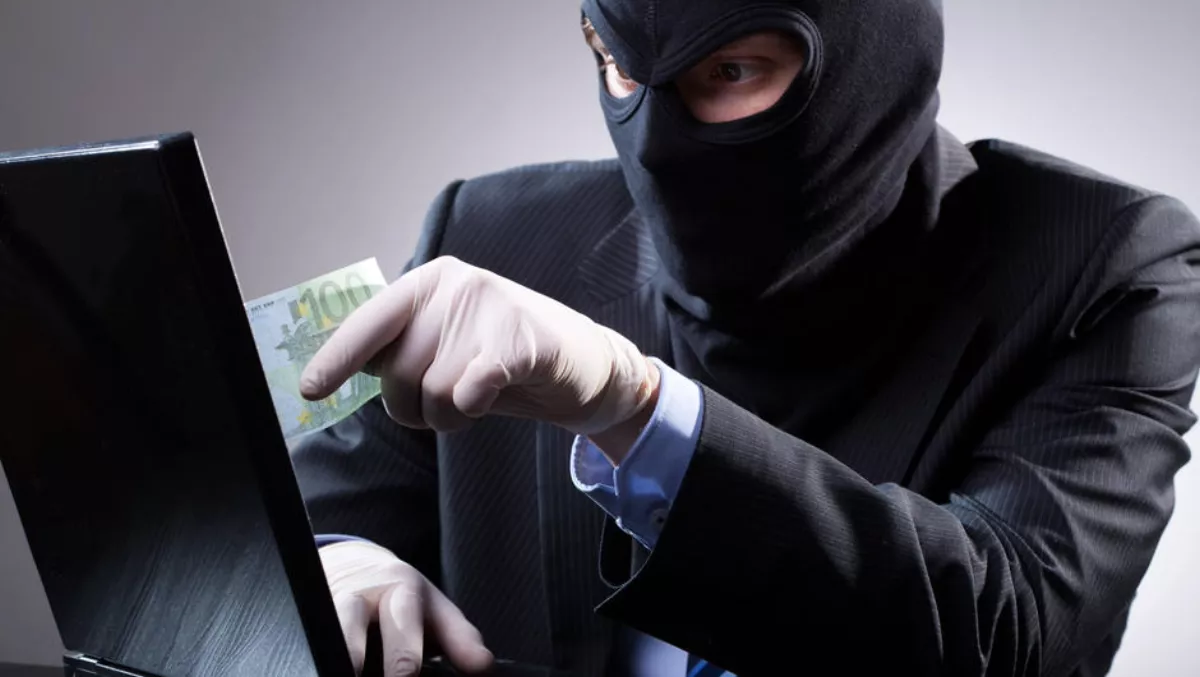 Catching up on the new breed of digital extortion
Digital extortion, defined as the act of coercing an individual or organization into paying money in exchange for stolen cyber assets, has been predicted by many cybersecurity experts as a threat that will continue to grow rampant. Digital extortion is cheap and easy to commit. Its victims also tend to pay up without involving the police. Therefore, digital extortion has since evolved into the most successful criminal business model in the current threat landscape.
According to the 2017 Annual Security Roundup Report by Trend Micro, Asia Pacific accounted for almost 40 percent of the global ransomware threats, making it the most targeted region across the world.
Currently, the bulk of digital extortion attacks are ransomware-related, but soon enough, cybercriminals will begin to move away from ransomware to other methods of digital extortion. These include phishing, equipment or machinery hacking, and more.
Phishing occurs when users' online credentials and other personal details are stolen through spoofed login websites. This would then result in unauthorised access to personal or corporate files.
Equipment and machinery hacking is also an increasingly common attack – cybercriminals would hack into assembly line manufacturing equipment, industrial robots, or public utility management systems; deactivate them; and demand for money from business owners in return for restoring access to the equipment.
How it affects the manufacturing sector
With the increasing use of IoT devices, robotics, and human-machine interfaces in today's digital age, the attack surface in the manufacturing sector is being enlarged, putting the industry at greater risk of being compromised by digital extortion. Breaches can occur in the sector in two different ways, either through Industrial Control Systems or IoT devices that have been deployed in the manufacturing environment.
Like other sectors, the manufacturing industry has begun to fully embrace digital transformation. One of the approaches to increasing efficiency is through the help of Industrial Control Systems (ICS). However, while it is beneficial to the manufacturers, it may present security problems.
Many industrial systems - including the ICS - still lack the basic security features such as authentication or encryption. This means attackers can easily gain deeper access to the internal network without any sophisticated tool. Once successfully entered into the connected network, extortionists would then threaten to disrupt processes or sabotage production. Two of the top industries most affected are the processed food and pharmaceutical industries.
Additionally, in Asia Pacific, IDC predicted that in 2020, close to one third of all IoT spending will be deployed for the manufacturing industry, specifically for manufacturing operations, production asset management and maintenance, and field service. In manufacturing, IoT is beneficial in several aspects, including connecting assets to processes, systems, and people; as well as enabling better integration of plant processes to achieve higher levels of productivity.
However, cybercriminals can create zombie bots or gain entry into the larger system by attacking unsecured IoT devices. Digital extortion can then happen with cybercriminals threatening to alter the manufacturing process - a key area where IoT is being utilized - or bring the whole manufacturing process to a halt by launching DDoS attacks.
Virtual patching is the boon for connected manufacturing
Given the growing number of software and connected devices deployed in the manufacturing environment – with many of them designed not for security, it is essential to conduct timely patching to ensure that all systems are updated with the newest security features. However, IT managers for the manufacturing industry may find themselves at wit's end trying to keep up with the deployment of numerous security patches.
In this case, virtual patching – the security policy enforcement layer that prevents exploitation of a known vulnerability - can offer the much-needed, temporary relief. It buys time for the industry to develop, test, and install the fix; and for the IT managers to patch their vulnerable systems.
This form of solution reduces time and money spent performing emergency patching and can also quickly identify any unauthorized changes to critical files. This helps to ensure that when vulnerabilities or suspicious activities are discovered, they can be stopped before an attack happens.
There are a few cybersecurity companies that offer such virtual patching solutions by making use of intrusion detection and prevention techniques to shield vulnerabilities before they can be exploited.
Intrusion Prevention System (IPS) comes in two different forms – network-based is a type of protection that shields vulnerabilities at the network layer while host-based protection shields vulnerabilities at the host layer. A combination of both is key to ensuring enterprises are fully protected from potential cyberattacks that can disrupt business operations and lead to hefty monetary losses.
With automated, efficient testing and patching process, virtual patching is an effective way to improve enterprises' security posture and protect against new attacks while the root cause is being identified and fixed. This is especially important for the manufacturing sector whose processes and operations rely heavily on machines and IoT.