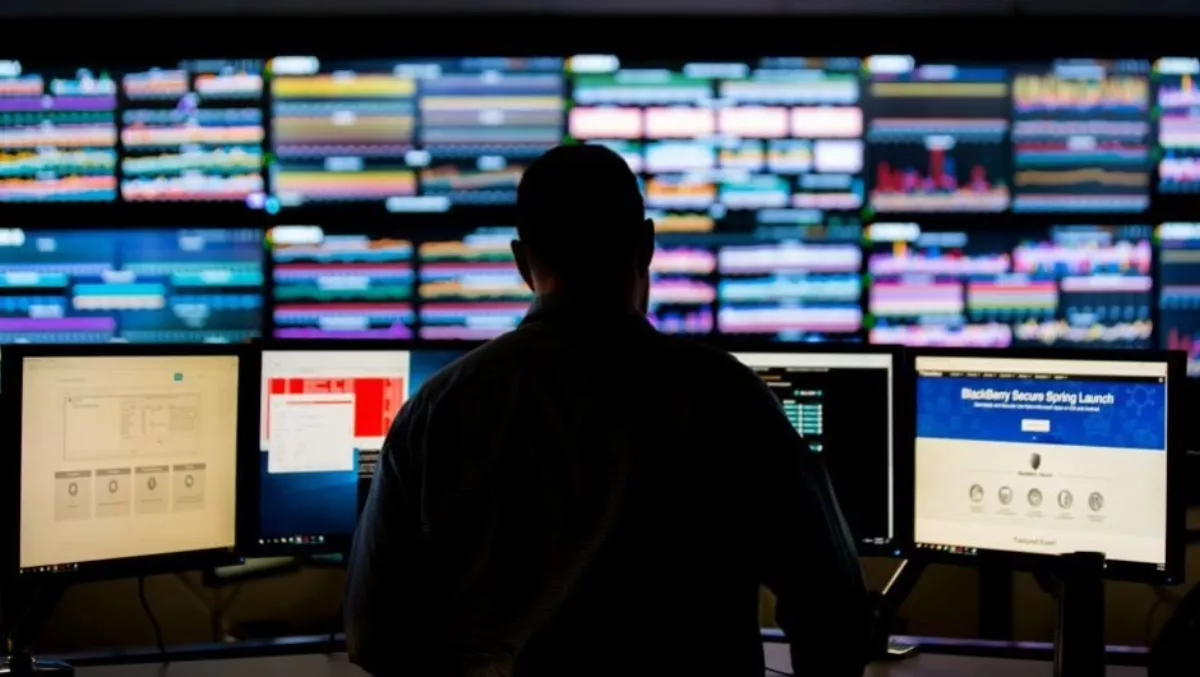 BlackBerry buys out cybersecurity AI firm Cylance
FYI, this story is more than a year old
After six years of rapid growth, it certainly hasn't taken long for Cylance to position itself at the forefront of machine learning for cybersecurity – and for other firms to notice its efforts.
Enterprise-of-things (EoT) provider BlackBerry is handing over US$1.4 billion in cash just to get its hands on Cylance's AI and cybersecurity capabilities, with the deal expected to close before February 2019. BlackBerry is also acquiring Cylance's 'assumption of unvested employee incentive rewards'.
The company says Cylance will continue to operate as a separate business unit within BlackBerry.
Cylance CEO, cofounder and chairman Stuart McClure adds that the combination of Cylance and BlackBerry technology will be a good match.
"Our highly skilled cybersecurity workforce and market leadership in next-generation endpoint solutions will be a perfect fit within BlackBerry where our customers, teams and technologies will gain immediate benefits from BlackBerry's global reach," says McClure.
"We are eager to leverage BlackBerry's mobility and security strengths to adapt our advanced AI technology to deliver a single platform."
BlackBerry cites Gartner's Internet of Things Backbone Survey that found IoT success is being held back due to a lack of security, privacy concerns, potential risks, and liabilities.
"Cylance's leadership in artificial intelligence and cybersecurity will immediately complement our entire portfolio, UEMand QNX in particular. We are very excited to onboard their team and leverage our newly combined expertise," comments BlackBerry executive chairman and CEO John Chen.
"We believe adding Cylance's capabilities to our trusted advantages in privacy, secure mobility, and embedded systems will make BlackBerry Spark indispensable to realising the Enterprise of Things."
BlackBerry Spark is an Enterprise of Things platform that puts security, privacy and compliance firmly at the centre of EoT.
The company describes Spark on its website as a tool for OEMs, enterprises, and people.
"BlackBerry Spark will enable OEMs to make complex things, autonomous vehicles and industrial equipment which must have the highest levels of security and safety-certification, as well as consumer-friendly interfaces to complex processes and artificial intelligence (AI), such as voice-activated speakers with privacy protection designed in at the start."
"Enterprises: With BlackBerry Spark, enterprises can leverage AI and manage smart 'things' regardless of operating system (i.e., Android, iOS, Linux, QNX and Windows) via a single pane of glass and snap-in existing platform services such as Android Things, AWS, Azure, and Watson."
"People: BlackBerry Spark will empower people to use and trust any hyperconnected 'thing' and the new experiences they enable by making military-grade security easy and intuitive to use. And, as the workforce continues to evolve, BlackBerry Spark will provide end users with the flexibility to move seamlessly and securely between their personal and work profiles."
Related stories
Top stories