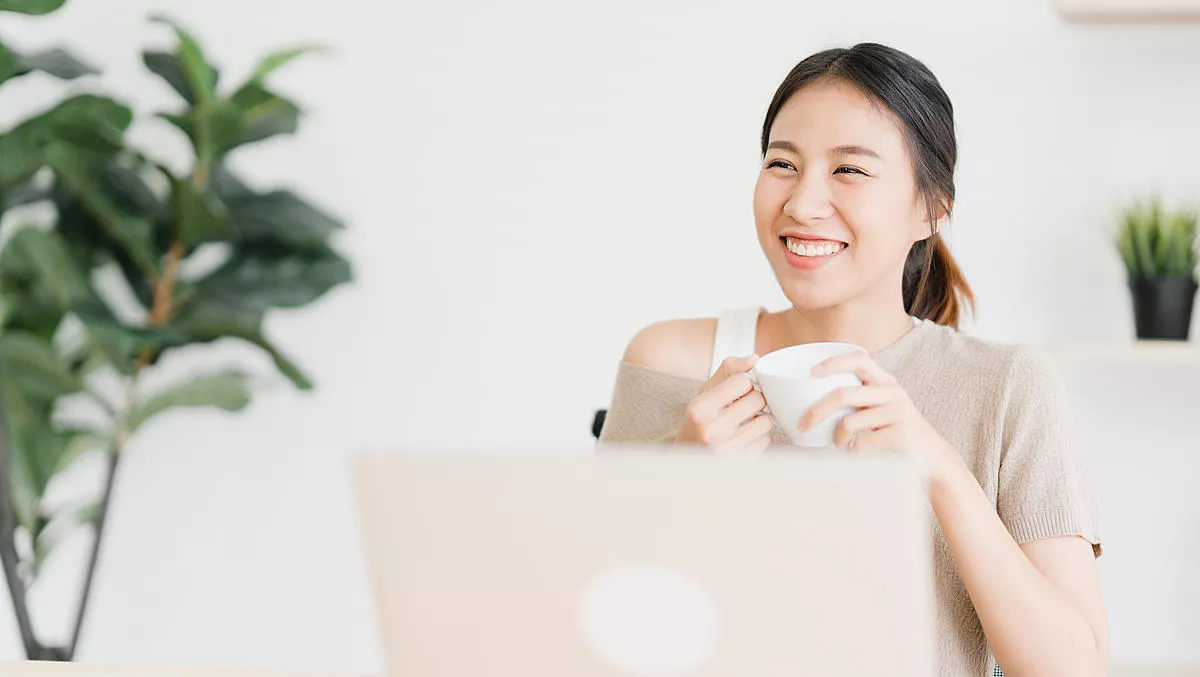 Acronis mobilises the home office in the remote working age
Acronis says it is wholly committed to ensuring its people and wider society are as safe as possible while the COVID-19 pandemic continues – and other businesses could learn a thing or two about its crisis response practices.
The company recently outlined its own processes and practices relating to how it is cooperating with COVID-19 relief efforts, starting with two key tenets of crisis response: Quick decision making and instant communications.
According to Acronis chief of staff Aliona Geckler, businesses need to react immediately. Acronis quickly assembled a crisis committee, which developed contingency plans for the company's response to the outbreak.
Those plans include daily notifications to all staff about the virus, and regional updates from the company's local leaders. Other practical health and safety measures include plenty of hand sanitiser, soap, thermometers, and UV lamps.
One of the biggest changes for Acronis, like many companies, is the transition that allows all employees to work from home.
Geckler says that remote working practices for the company aren't so unusual because it understands that team productivity has nothing to do with a physical presence in an office.
"But even for global companies, having effective tools and systems in place that allow for full-time remote work is absolutely key," she says.
So what tools does a company need? Communications tools, business productivity, physical home office tools, and mental wellness tools for starters.
"While working remotely, communication matters more than anything else. Remote work is all about communication and alignment: 10% of success is technological, while 90% is social," says Geckler.
While staff could feel a little more distant from their colleagues through online discussions, it does have benefits like continuous catchup, collaboration, and alignment. Team leaders should ensure that everyone feels connected and most importantly, that they feel like a team.
Communication
It's a good idea to organise daily catchup calls, even for just 15 minutes. Calendars should include all meetings, calls, and offline work. If you can't answer immediately (within four hours is a good timeframe), provide an ETA as to when others can expect your response.
Finally, share company goals for the day, week, and month. Include reporting, document everything you discuss, and if you see a performance drop you should address it immediately, says Geckler.
Business productivity and monitoring
Collaboration and time management tools can help to keep track of a distributed workforce and ensure maximum productivity.
"For most of our departments, we use Jira for business activity and productivity monitoring. It provides greater visibility into individual projects, better communication between the development and implementation teams since all members can follow when tasks begin and end, and better task prioritisation. Overall, our teams see increased productivity and better time tracking," says Geckler.
Acronis' support teams use MightyCall to enhance business productivity, while the IT team is able to monitor employees' productivity and monitor the number of calls or emails sent on any given day.
The home office
Staff should at least have a proper desk, a comfortable chair, speakers, headphones, a webcam, and a stable internet connection, says Geckler.
Cybersecurity is also important – businesses could deploy virtual private networks (VPNs) for each computer. Staff should also use complex passwords for their home WiFi networks, and of course, they should never share passwords. Staff should be aware of phishing scams, particularly around COVID-19, and they should lock their computers when they are not working on them.
Mental wellness
"In addition to remaining a productive employee and team leader, Acronis realises the mental and physical health of our employees must be a priority. Staying fit helps to both combat the virus and be productive on the job," says Geckler.
She believes it's important to follow the usual routine – get out of bed, take a shower, take a fitness break (Acronis has launched free yoga and functional training classes via Zoom), and keep usual working hours.
Employees with children will know that they need to keep engaged. Acronis is designing computer coding and chess chasses to ensure that its employees' children are entertained in an educational way.
Geckler says that until it's back to business as usual, everyone should consider their home as an extension of the office – complete with standard workplace and security processes.
"Unfortunately, more pandemics are possible during the coming 10 to 20 years. This experience can help you prepare for such incidents in the future. Look at this situation as an opportunity to hone the skill of working remotely.
"Your company's success depends on the successful implementation of the above! Now is your chance to discover how to do business more efficiently," Geckler concludes.