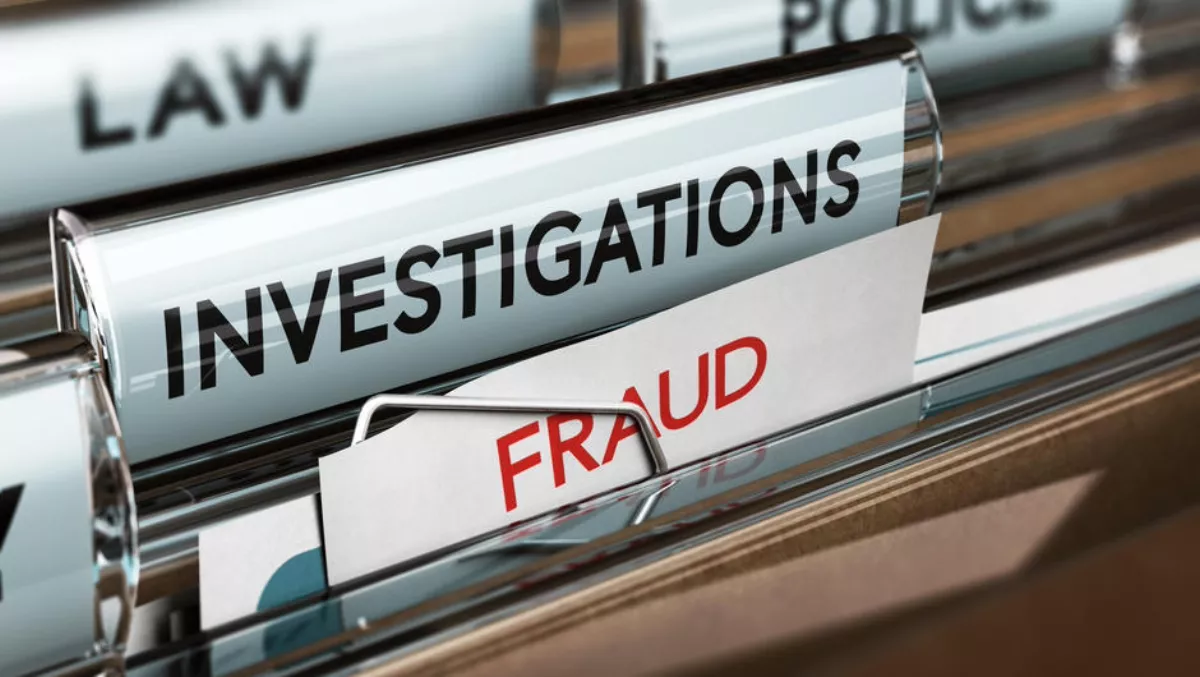 59% APAC financial firms bolster investment in fraud detection
Thu, 5th Apr 2018
FYI, this story is more than a year old
Asia Pacific organisations are concerned about their ability to detect fraud, which is leading to increased investment in fraud detection technologies.
A recent survey by Experian found that 59% of APAC financial services organisations will invest more in fraud detection that multi-factor authentication (MFA), although MFA is also a top priority.
Experian's Global Fraud and Identity Report found that 78% of retail banking and cards firms are most concerned about fraud, followed by consumer tech firms (75%), digital-only firms (70%), telecommunications firms (63%), and airlines (57%).
"Financial services companies are focusing on the real-time detection of fraud because they are at the frontline of attacks, and they realised that it is no longer enough to mitigate incidents only after it happens," comments Experian Asia Pacific's regional managing director of its decision analytics and business information division, Mohan Jayaraman.
The company points to references in its Fraud Management Insights Report 2017, which found that organisations should look for five main fraud types. They include online fraud, card fraud, malware in online channels, identity theft, and malware in mobile channels.
"As financial services companies seek to adapt to the fast-evolving fraud threat, they no longer have the luxury in reacting to fraud only after it happens and this is driving investments in data quality to fully understand their customers across multiple touch points and have a Single Customer View," adds Experian Asia Pacific head of fraud and identity, Nick Wilde.
Financial services organisations in some APAC countries are considered more trustworthy than others, according to the report.
New Zealand ranked highest on the Digital Trust Index, which measures consumers' satisfaction levels with their digital transaction experience.
Japan, Australia, and India also rounded out the top four spots. Businesses in Indonesia, Singapore, Thailand, China, and Hong Kong all received scores of fewer than four points.
Experian explains: "The industry average was 4.95 out of 10 for the financial services industry, higher than the retail and telecommunications sectors with 2.40 and 2.14 regional averages respectively. While the financial services industry is clearly deemed as more trustworthy by consumers, the score of 4.95 indicates there is still some ways to go before consumers fully trust financial services players in the region.
The company suggests that organisations should take a 360-degree view of customers through their entire relationship.
That is being impeded, because 30% of organisations say they don't have an overall data management strategy, and siloed customer data is also hindering progress.
"We believe that once companies can improve their data quality and implement a Single Customer View, they would be able to improve their business results," Jayaraman comments.
"When coupled with predictive analytics, banks and insurance companies can provide the right products at the right time to meet the need of customers, drastically improving customer satisfaction and countering the fraud threat," Jayaraman concludes.
The Global Fraud and Identity Report surveyed more than 5500 consumers and 500 business executives in 11 markets.
The Fraud Management Insights 2017 report surveyed organisations from Australia, China, Hong Kong, India, Indonesia, Japan, New Zealand, Singapore, Thailand and Vietnam.