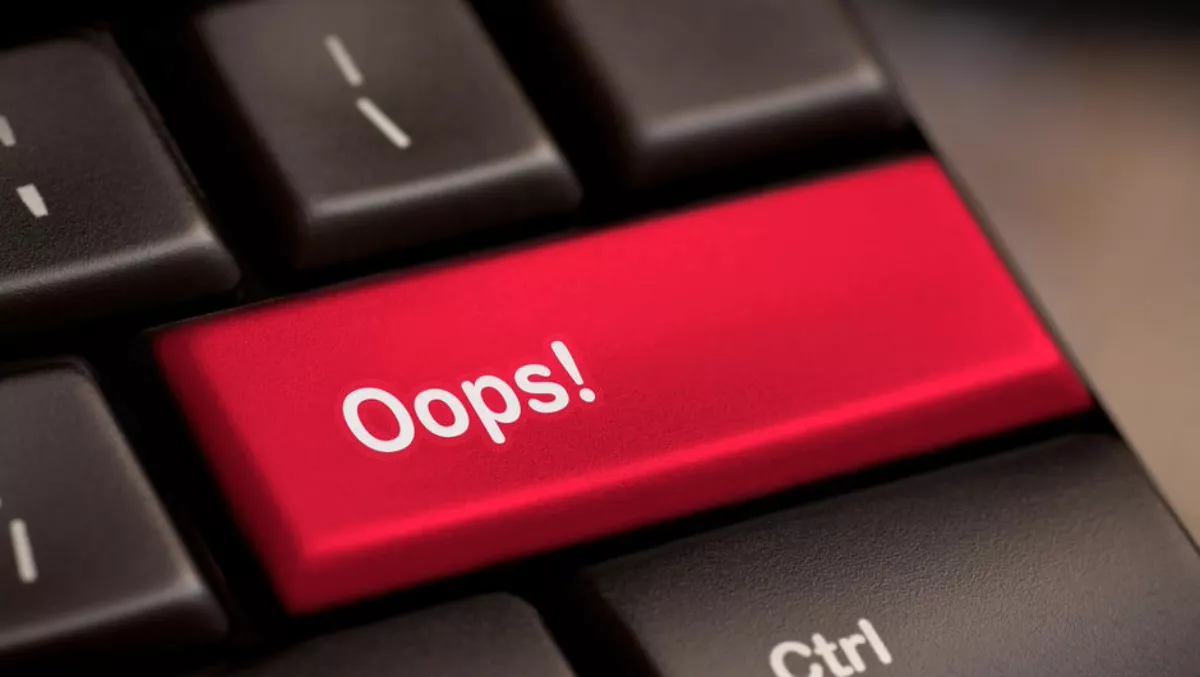 2.5 billion data records exposed - most from human error
FYI, this story is more than a year old
Data truly is the new oil for cyber attackers, who are doing almost everything they can to get their hands on it. In 2017, 2.6 billion data records were lost, stolen, or exposed – an 88% increase from the previous year.
According to Gemalto's latest Breach Level Index, that information is coming less from data breach incidents (an 11% decrease), but more records are being exposed from human error.
Human error includes accidental loss from improper record disposal, misconfigured databased and unintended security issues, resulted in the exposure of 1.9 billion records – a 580% increase since 2016.
Data breaches resulting from malicious intent should not be ignored – malicious outsiders remained the top cybersecurity threat, accounting for 72% of all breach incidents and 23% of all compromised data. There were 1765 breach incidents in 2017.
Those malicious outsiders are more likely to steal data records to commit identity theft, which accounted for 69% of all data breaches. More than 600 million records were compromised in this way.
Malicious insiders accounted for 9% of all breach incidents – a 117% increase since 2016.
'Nuisance breaches' that compromise data including name, address, and phone number increased 560% from 2016. These breaches accounted for 61% of all compromised data.
While the larger ramifications of nuisance breaches are unknown, they may be used as part of other attacks.
"The manipulation of data or data integrity attacks pose an arguably more unknown threat for organisations to combat than simple data theft, as it can allow hackers to alter anything from sales numbers to intellectual property. By nature, data integrity breaches are often difficult to identify and in many cases, where this type of attack has occurred, we have yet to see the real impact," comments Gemalto's VP and CTO for data protection, Jason Hart.
In 2017, the top five industries that experienced data breaches included healthcare (27%), financial services (12%), education (11%), and government (11%). The most targeted sectors included government, financial services, and technology.
Hart believes that organisations should take a 'security by design' approach and built security architecture at the beginning.
"In the event that the confidentiality, or privacy, of the data is breached, an organisation must have controls, such as encryption, key management and user access management, in place to ensure that integrity of the data isn't tampered with and it can still be trusted. Regardless of any concerns around manipulation, these controls would protect the data in situ and render it useless the moment it's stolen," Hart concludes.