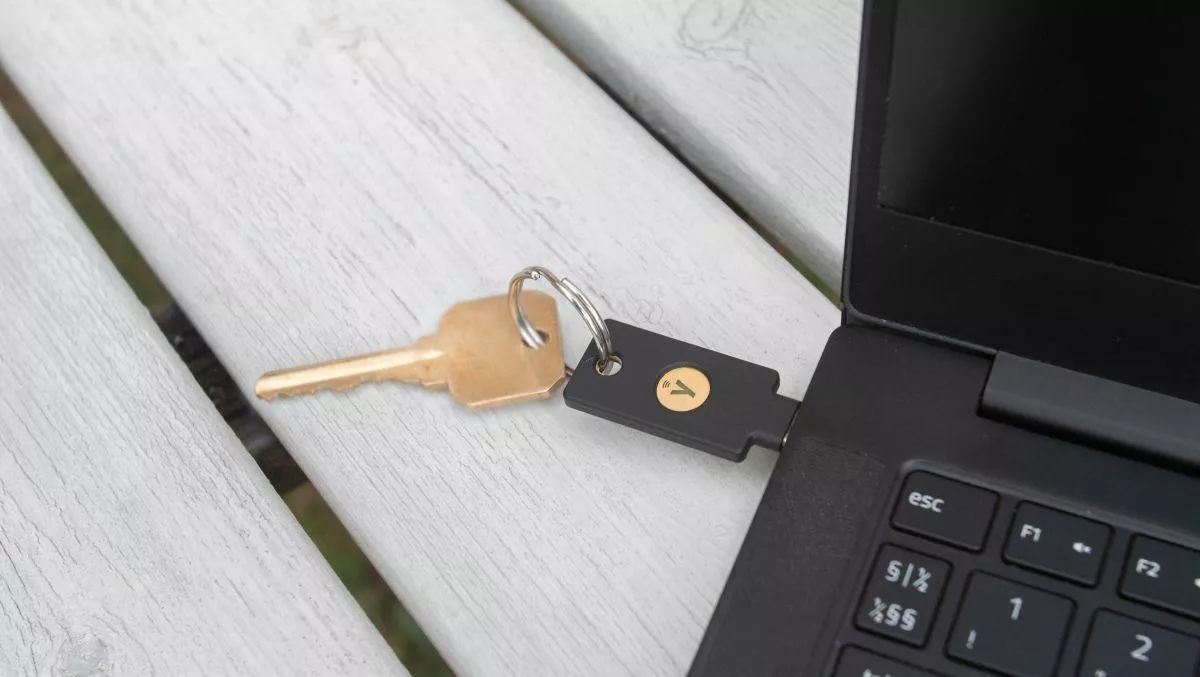 Yubico launches latest YubiKey with NFC & USB-C support
By Newsdesk
Fri, 11th Sep 2020
FYI, this story is more than a year old
Yubico has released a new hardware authentication key, designed to provide security through both near-field communication (NFC) and USB-C connections and smart card support.
The YubiKey 5C NFC is the latest in the YubiKey 5 series product line. It can be used to authenticate across devices and platforms including desktops, laptops, and mobiles that support USB-C or NFC and run Windows, Linux, Android, iOS, and macOS.
The YubiKey 5C NFC also supports authentication protocols including FIDO2 and WebAuthn, FIDO U2F, PIV (smart card), OATH-HOTP and OATH-TOTP (hash-based and time-based one-time passwords), OpenPGP, YubiOTP, and challenge-response.
It can offer authentication support for applications and services such as email clients, identity access management (IAM) solutions, VPN providers, password managers, social media platforms, and collaboration tools.
Yubico's chief product officer Guido Appenzeller says, "The way that people work and go online is vastly different today than it was a few years ago, and especially within the last several months."
"Users are no longer tied to just one device or service, nor do they want to be. That's why the YubiKey 5C NFC is one of our most sought-after security keys — it's compatible with a majority of modern-day computers and mobile phones and works well across a range of legacy and modern applications. At the end of the day, our customers crave security that 'just works' no matter what.
The company points to surging COVID-19-related phishing attacks as people continue to work remotely.
The company states, "corporate-owned devices are now shared with families and home networks, making it critical for companies to secure users from any location and machine. Meanwhile, the increasing overlap of personal and work responsibilities demands solutions that are easy to use and non-prohibitive for end users.
The YubiHSM, Yubico's ultra-portable hardware security module, protects sensitive data stored in servers.
YubiKey can also be deployed in enterprises through Yubico's YubiEnterprise Service offerings, YubiEnterprise Subscription and YubiEnterprise Delivery. These enable organisations to deploy YubiKey authentication at scale, regardless of employee locations. IT administrators can easily upgrade to the latest YubiKey form factors, including the new YubiKey 5C NFC, and ship them directly to their employees' homes.
The YubiKey 5C NFC is available from Yubico's website, and Australian retailers including Trust Panda, Mi-Token, M.Tech and Sektor.
Yubico was founded in 2007. The company backs the FIDO2, WebAuthn and FIDO Universal 2nd Factor open authentication standards. The company also has offices in Australia, Singapore, the United Kingdom, Germany, and the United States.