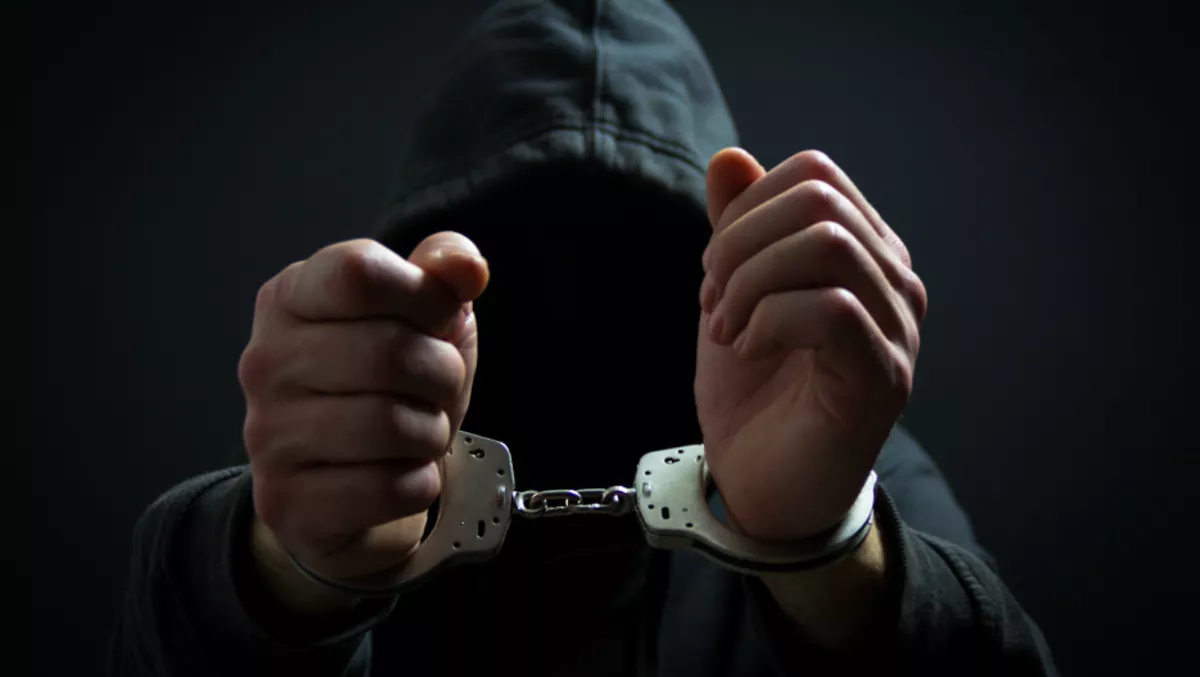 'World's biggest' DDoS market BUSTED, but experts remain cynical
FYI, this story is more than a year old
Less than a month after arresting the suspected gang leader of a global cybercrime group, Europol has announced another big takedown that is a triumph for the 'good guys'.
The administrators of the DDoS marketplace webstresser.org were arrested on 24 April 2018 as the result of a massive and complex investigation led by the Dutch Police and the UK's National Crime Agency with the support of Europol and 12 law enforcement agencies from around the world.
While the administrators were found in the UK, Croatia, Canada, and Serbia, further measures were also taken against the top users of this marketplace in the Netherlands, Italy, Spain, Croatia, the UK, Australia, Canada and Hong Kong. The illegal service was shut down and its infrastructure seized in the Netherlands, the US and Germany.
According to Europol, webstresser.org was considered the world's biggest marketplace to hire DDoS services, with more than 136,000 registered users and four million attacks measured by April 2018. These attacks were fired at critical online services offered by banks, governments institutions and police forces, in addition to victims in the gaming industry.
The way a DDoS attack works is essentially the attacker remotely controls connected devices to direct a large amount of traffic at a website or an online platform, effectively slowing the victim website down past the point of usability or even knocking it completely offline.
It used to be a fairly complex task until sites like webstresser.org emerged, enabling any registered user to pay a nominal fee using online payment systems or cryptocurrencies to rent out the use of stressers and booters for as little as €15 a month.
"We have a trend where the sophistication of certain professional hackers to provide resources is allowing individuals – and not just experienced ones – to conduct DDoS attacks and other kind of malicious activities online", says Europol European Crime Centre (ECR) head Steven Wilson.
"It's a growing problem, and one we take very seriously. Criminals are very good at collaborating, victimising millions of users in a moment form anywhere in the world. We need to collaborate as good as them with our international partners to turn the table on these criminals and shut down their malicious cyberattacks."
Cybereason intelligence services senior director Ross Rustici says this takedown is another example of the transnational nature of cybercrime.
"Despite one of the larger crimes associated with the website and their operators being against banks in London, the raids to shut down this operations took place on two continents and involved six countries and at least seven agencies," says Rustici.
"The amount of coordination it took to take a single grey market DDoS provider offline demonstrates the uphill battle national level law enforcement faces when attempting to disrupt even relatively unsophisticated threat actors. Without greater coordination and agreement on malicious activity, law enforcement will always be fighting with one hand held behind their back."
ThinkMarble head of technical services Jamie Tynan shares these sentiments, asserting it is good news particularly about the arrests of the suspected ringleaders as this will prevent them from simply starting a new website offering the same service in the endless "whack-a-mole" between authorities and cybercriminals.
"Unfortunately, this service is neither a new proposition from criminals, nor is it likely to end with the takedown of webstresser.org. Similar services are offered on the dark web by a multitude of cyber-criminals; however, the arrests will make criminals think twice about offering illegal services if they feel their anonymity (and hence their freedom) is at risk," says Tynan.
"Arrests of cyber-criminals have increased significantly over the last few years, which show that the additional resources provided to cybersecurity in law enforcement is reaping real and tangible benefits."
Recorded Future director of advanced collection and dark web expert Andrei Barysevich says 'stressors' are portrayed as legitimate services that are designed to assist security engineers in testing the resilience of corporate servers against extreme traffic loads, and often explicitly prohibit any illegal use - but in reality, such policies are just a facade.
"For instance, alongside with other similar services, Webstresser has been openly operating in the darknet since 2015 and was a commonly recommended solution for turn-key DDoS attacks," says Barysevich.
"The takedown by the international law enforcement is a powerful statement to all cybercriminals and a step in the right direction, however, with more than 50 underground DDoS vendors, I am afraid the problem is not likely to be solved any time soon."
Bromium CEO Gregory Webb says to continue the busting of these major cybercriminals, a shift in perspective is required.
"The platform criminality model is productising malware and making cybercrime as easy as shopping online. Not only is it easy to access cybercriminal tools, services and expertise: it means enterprises and governments alike are going to see more sophisticated, costly and disruptive attacks as The Web of Profit continues to gain momentum," says Webb.
"We can't solve this problem using old thinking or outmoded technology. By focusing on new methods of cybersecurity that protect rather than detect, we believe we can make cybercrime a lot harder."