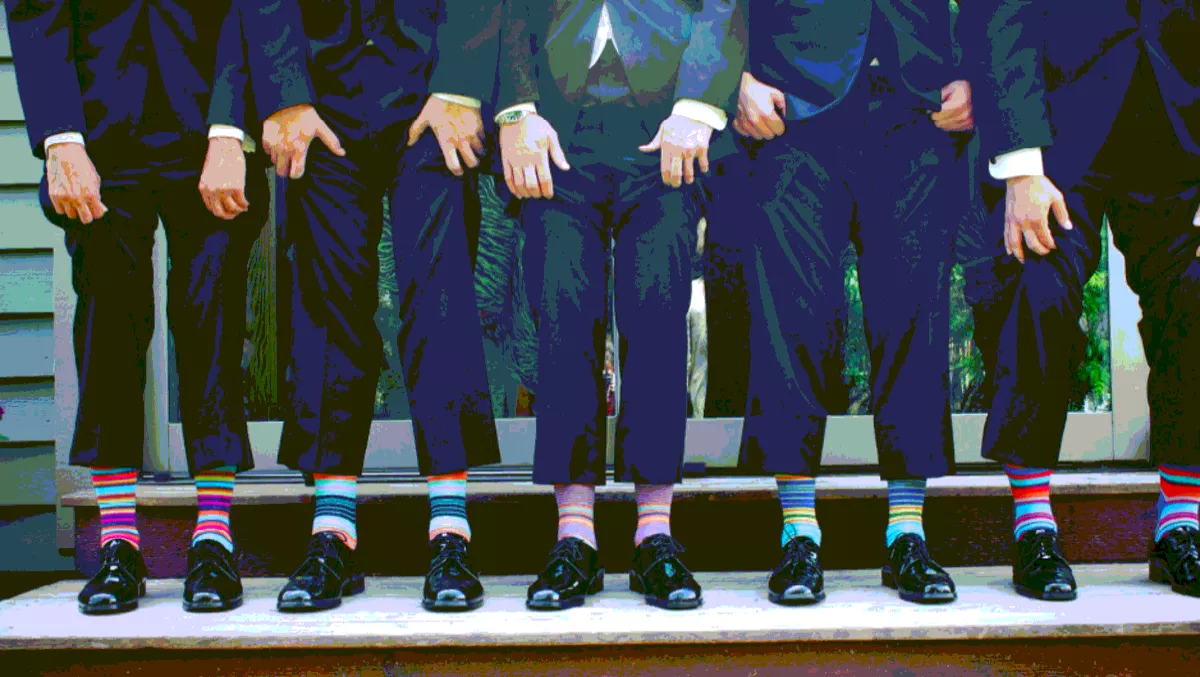 Where are all the women in tech? Survey finds answer
Go to any tech conference or simply look around your workplace and you might find yourself wondering, where are all the women?
Gender equality is something the tech industry has always struggled with. Some have even compared the tech world to the advertising days of the 1960s and the way working women were portrayed by TV series Mad Men.
On the brink of International Women's Day, a new survey from Tech City UK of more than 1,000 young people has emerged that substantiated these claims.
The research found technology was the most popular choice of future career area for young men at 36 percent of responses, while creative and design (26 percent) and professions (36 percent), such as law, and medicine, was most popular for young women.
Of those young people who wanted to work in tech, 70 percent were young men whilst only 30 percent were young women.
Of those who did not want to work in technology, young men tended to suggest that 'other areas are more appealing' at 50 percent of the sample. Young women were more likely than men to perceive that they 'do not have the skills to work in Technology' (45 percent), 'lack knowledge about Technology' (38 percent), or that it is 'not for people like them' (24 percent).
Skillsoft CCO Tara O'Sullivan says it's past time that this issue was tackled.
"It's not only men that have continued to enforce the science, tech, engineering and maths (STEM) gender gap," says Skillsoft CCO Tara O'Sullivan.
"Some women, too, feel that men suit STEM more than they do. This is why there are so many programmes concerned with getting girls into STEM.
O'Sullivan says these ongoing drives are attempting to eradicate and challenge old fashioned viewpoints held by parents and teachers alike.
"Some women need to be persuaded to consider a career in STEM. The opportunities for them in this industry are rife; it's a growing trade with growing opportunities. In STEM, the wage gap is diminishing. Whilst in non-tech industries the gap is 21 cents on the dollar, in STEM it is only 14 cents," says O'Sullivan.
"But STEM companies need to make sure that they are promoting and paying women fairly. The stats would indicate that this may not be the case. For example, women comprise 20 percent of engineering school graduates, but only 11 percent of practicing engineers are women. There is a major drop off in the first ten years – women leave STEM jobs at a rate 45 percent higher than men. It's likely that gender bias plays a part here.
O'Sullivan says the best way to solve this problem is to start at the root.
"In school, coding should be mandatory for everyone; complex problem solving and critical thinking should be part of everyday life. Getting female talent into the industry is only half the story, however," says O'Sullivan.
"Making sure they rise up the ranks is also key – with the support of women in leadership training programmes. Ultimately, a lot needs to change if we are to close the gender gap in STEM. Through education and encouragement of both women and men, we can chip away at outdated biases and create a more equal workplace."