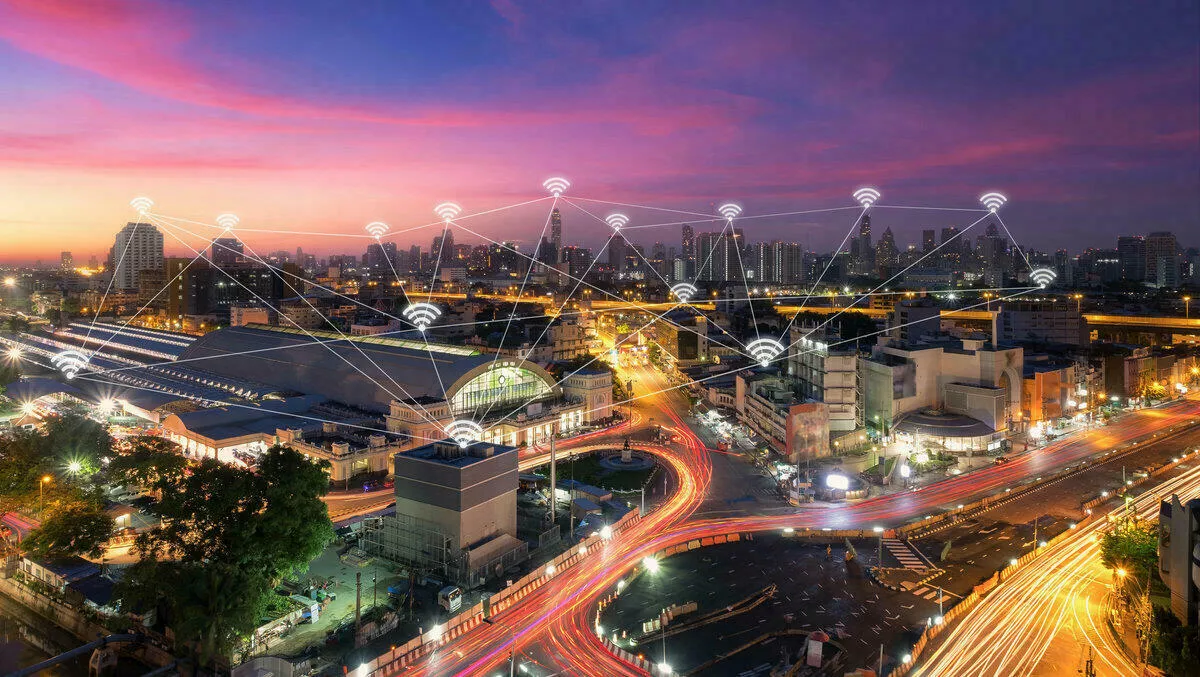 WatchGuard launches new ruggedised Wi-Fi access point
Mon, 11th Nov 2019
FYI, this story is more than a year old
Network security company WatchGuard Technologies has announced the release of a new cloud-managed outdoor Wi-Fi access point (AP), the AP327X.
The ruggedised enclosure and external antenna connectors enable the WatchGuard AP327X to thrive in extreme conditions such as snow, rain, and dust; or in locations that require flexible antenna pattern coverage capabilities.
The AP327X is ideal for delivering secure outdoor Wi-Fi coverage to school campuses, warehouses, manufacturing yards, malls, public hotspots, and municipal deployments.

Extend your trusted wireless environment to the outdoors

WatchGuard offers a framework called a Trusted Wireless Environment for building a Wi-Fi network that is fast, easy to manage, and secure.
This initiative aims to focus on enabling companies to offer and deploy Wi-Fi networks, scalable management, and verified security.
By focusing on providing secure Wi-Fi access, WatchGuard automatically detects and prevents the most common Wi-Fi threats.

With the introduction of the AP327X, WatchGuard enables customers and partners to create secure Wi-Fi deployments in outdoor environments.
The AP327X adds four N-Type connectors for flexible antenna pattern coverage capabilities.
It is an IP67-rated AP that is made for harsh conditions.
Also, the AP327X is an 802.11ac 2x2 MU-MIMO access point with dual concurrent 5 GHz and 2.4 GHz band radios and data rates up to 867 GHz and 400 Mbps respectively.

Key capabilities:
Four N-Type external antenna connectors: Delivers more flexibility for Wi-Fi network designers to implement directional or omni-directional signal patterns when needed.

Ruggedised enclosure: Thrives in harsh conditions (-20 degrees Celcius to 65 degrees Celcius or -4 degrees Fahrenheit to 149 degrees Fahrenheit).

Dual concurrent 2x2 5 GHz and 2.4 GHz band radios with data rates of up to 867 Mbps and 400 Mbps, respectively: Includes two radios so both 2.4 GHz and 5 GHz clients are served simultaneously.

Radio Resource Management (RRM) in cloud mode: Dynamic RF optimisation through smart steering, band steering, and optimal channel selection ensures peak Wi-Fi performance and user experience.

2x Gigabit Ethernet ports: Enables networking administrators with the flexibility to plug into the 2nd Ethernet port and continue into a switch or other networking device.

Cloud-based network baselining and troubleshooting: Wi-Fi Cloud baselines network traffic and highlights anomalies by triggering alerts to network admins for resolving issues before users report them.

Wi-Fi security overlay to any Wi-Fi deployment: No need to rip and replace deploy WatchGuard APs to existing Wi-Fi deployments. When deployed as dedicated Wirelsss Intrusion Prevention Systems (WIPS) security sensors, the AP works with your existing APs and deliver 24/7 protection from wireless threats.

Flexible management options: When you deploy an access point that has WatchGuard Wi-Fi Cloud-enabled with a Secure Wi-Fi or Total Wi-Fi license, you unlock the potential of your WatchGuard access points with powerful Wireless Intrusion Prevention System (WIPS), real-time analytics, and engagement and marketing tools.