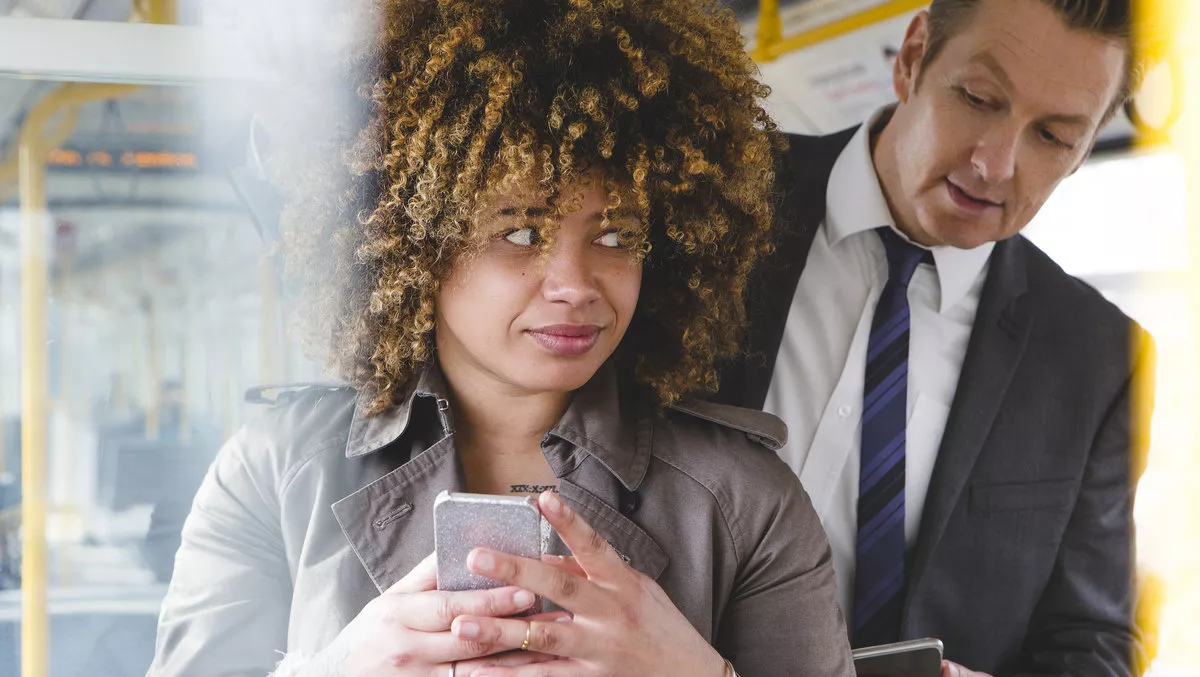 'Visual hacking' a privacy risk to business travellers
Tue, 18th Jun 2019
FYI, this story is more than a year old
Whether working at cafes, in shared workspaces, in conference halls, or in any public space, 'visual hacking' is a danger that more business travellers should be acutely aware of, according to the 2019 Global Visual Hacking Study by 3M.
While 8 out of 10 business travellers consider visual hacking a threat, they don't do much about it.
More than three quarters of the 1000 polled business travellers admit that they display company information on their screen while they are in aeroplanes or on the train. Two thirds do the same in buses or whilst riding the subway.
Half of business travellers say that public transportation is the riskiest place to view sensitive information on their screen.
Business travellers also say the top four riskiest places to view sensitive information on their screens include public transportation, cafés, airports and hotel lobbies.
"As a result, unprotected screens can be the weak link in a company's IT security efforts," says 3M global business manager Jessica Walton.
Data breaches are now an almost everyday occurrence, but the study suggests that business travellers aren't educated enough about visual hacking.
While two thirds of business travellers have noticed someone looking at their screen, 30% say their organisation hasn't educated them on how to protect sensitive company information that may be displayed on their screen.
Furthermore, one in three business travellers have seen business information on exposed screens when traveling. An equal number of business travellers have seen personally identifiable information on exposed screens when traveling.
Travellers are unlikely to confront their alleged visual hackers – instead they opt to move their screen or close their device. According to the study, eight in ten business travellers try to prevent people from seeing their screen.
Nearly half of respondents who have changed how they protect information did so because of the increasing number of data breaches.
The study suggests that one in three data breaches occur because of visual hacking.
Eight in ten business travellers who say they are equipped to stop a visual hacker have a privacy filter and more than half of business travellers have changed how they protect sensitive information displayed on their screen in the past year.
The study is based on responses from 1,007 business travellers in Germany, India, Japan, the United Kingdom and the United States who take a minimum of six business trips per year. The study was conducted by SMS Research on behalf of 3M.