Video: 10 Minute IT Jams - SonicWall VP on the benefits of Boundless Cybersecurity
Fri, 20th Nov 2020
FYI, this story is more than a year old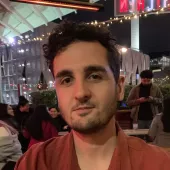 By Nick Forrester, Senior News Editor
TechDay's 10 Minute IT Jams provide sharp, to-the-point insights into emerging and established technology companies that operate in the Asia-Pacific region.
This is our sixth IT Jam with SonicWall, the cybersecurity company specialising in firewall, network security, cloud security and more.
Making his IT Jam debut, the interviewee in today's video is SonicWall vice president for regional sales in APAC Debasish Mukherjee. Mukherjee will discuss the ins and outs of the company's Boundless Cybersecurity solution and how it can help APAC organisations adjust to the new normal, as well as explaining the 'cybersecurity business gap'.
Boundless Cybersecurity is rooted in three core principles:
Know the unknown — Detect evasive and cutting-edge threats with SonicWall's innovation in technology, like the capture advanced threat protection (ATP) cloud sandbox service, patent-pending Real-Time Deep Memory Inspection (RTDMI), machine learning and deep cyber threat intelligence.
See everything, everywhere — No more management siloes. Gain unified visibility and control that integrates the technology, services and solutions you need for end-to-end security.
Scale your TCO — SonicWall has architected ways to leverage truly disruptive and scalable economics to make it cost-effective to protect any enterprise, SMB, organisation or government.