Video: 10 Minute IT Jams - Security expert discusses changing cyber-attacker behaviour
Wed, 7th Oct 2020
FYI, this story is more than a year old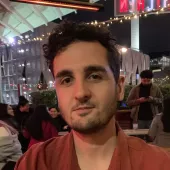 By Nick Forrester, Senior News Editor
TechDay's 10 Minute IT Jams provide sharp, to-the-point insights into emerging and established technology companies that operate in the Asia-Pacific region.
This is our third IT Jam with SonicWall, the cybersecurity company specialising in firewall, network security, cloud security and more.
In this Jam we speak to SonicWall senior manager of product marketing Brook Chelmo, who talks about the specific changes in cyber-attacker behaviour he's seen unfold this year, as well as some best practices that should be employed by CISOs to combat increasing risk profiles.