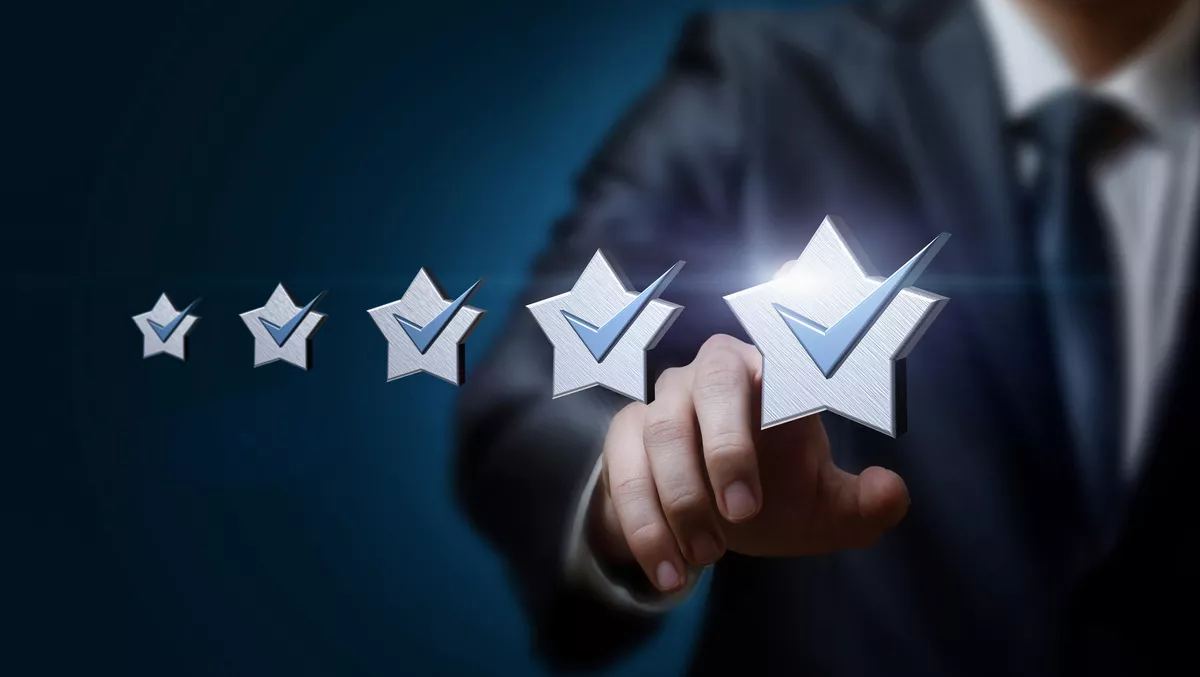 Versa Networks recognised as SASE leader in Govie Awards
FYI, this story is more than a year old
Versa Networks has announced its SASE offering has been recognised in The Govies Government Security Awards competition by Security Today magazine.
Security Today magazine is the only integrated product and technology magazine that reaches the entire security market.
Additionally, securitytoday.com is the preeminent editorial website for the security industry.
Versa Networks received the Gold Award in the Cyber Defense Solutions awards category.
1105 Media launched its government security awards program in 2009; it subsequently became known as The Govies in 2011.
The awards recognise outstanding government security products across a range of categories, and 1105 Media notes that this year's participation was some of its highest to date, acknowledging the ongoing concern for government security.
"The pandemic has wreaked havoc worldwide, but security manufacturers continued to work hard designing new security solutions for the government sector," Security Today magazine and securitytoday.com editor in chief Ralph C. Jensen says.
"This is truly a testament of dedication and vision to ensure the best products are available for government use.
"Manufacturers should be proud of their employees for providing the best solutions in these challenging times.
"We appreciate the opportunity to enhance the marketplace by honouring these award winners.
The top entries in the 2022 categories were chosen by an independent panel of judges from the security industry.
The judges named the winners according to criteria including Features, Innovation, User Friendliness, Interoperability, Quality, Design, Market Opportunity, Impact in the Security Industry, Technical Advances, and Scalability.
"Government is a highly successful and rapidly growing sector for Versa, and it is rewarding to win another award for Versa SASE, particularly from an independent panel of security industry judges," Versa Networks chief marketing officer Michael Wood says.
"Versa SASE has earned its spot as the government sector's SASE solution of choice by delivering unique integration of networking and security SASE services via the cloud or, if customers prefer, delivered on-premises or as a blended combination of both.
"Government organisations across the globe look to Versa as a strategic partner to address their complex secure access, networking and digital transformation needs. Versa is the modern secure network.
The announcement of this award win comes after Versa Networks expanded its partnership with S-NET Communications.
Through this partnership, S-NET will offer Versa SASE as part of its portfolio of managed networking services to better meet the secure communications and networking needs of its growing number of multi-location enterprise clients.
The company says Versa SASE and Secure SD-WAN services will enable S-NET's multi-location clients to simplify the deployment and administration of branch security services, optimise and standardise their network operations, as well as improve quality of service while also reducing IT expenditure.
Furthermore, adding Versa SASE to its portfolio of Secure SD-WAN, Unified Communications as a Service (UCaaS), Contact Center as a Service (CCaaS) and Managed IT services enables S-NET to serve as a comprehensive communications and networking provider to its clients and expand its market share among multi-location enterprises.