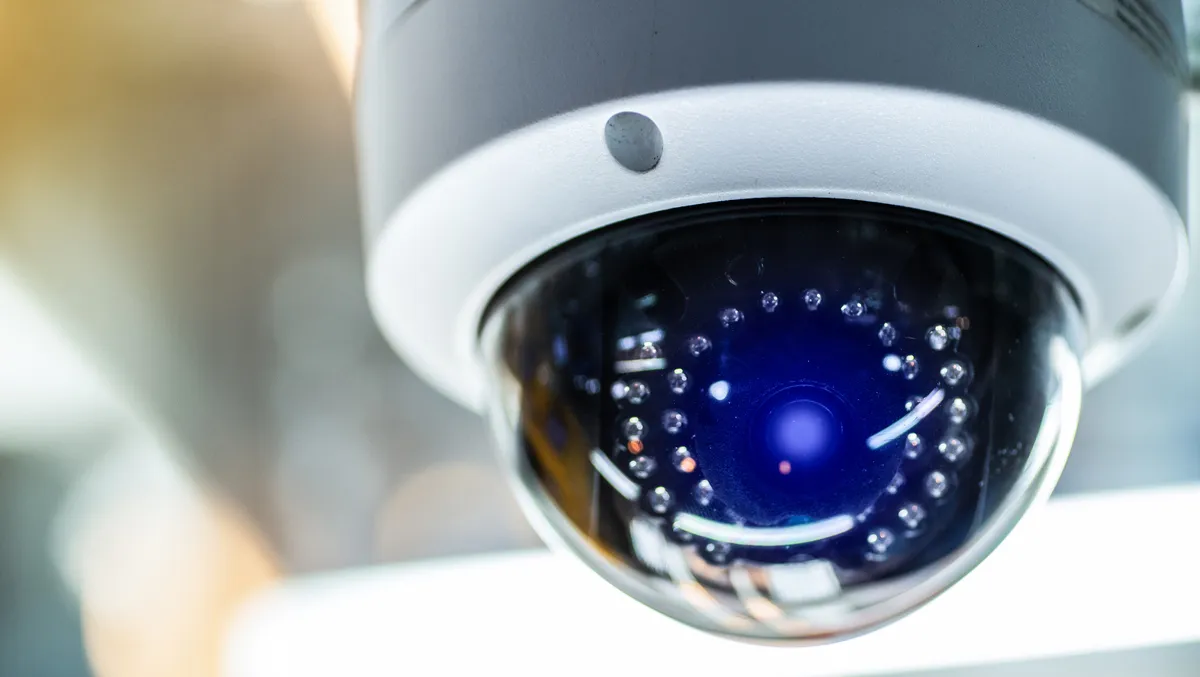 The top video surveillance trend predictions for 2023
i-PRO shares its top five predictions for the physical security industry in 2023.
1. AI-based analytics become standard at the edge
2023 will see significant adoption of AI-based analytics in cameras and video management systems (VMS) as more manufacturers provide this feature within their standard camera lines. There are simply too many camera streams for humans to monitor effectively, so AI-based analytics will be a catalyst that enables security departments to do more with less. This evolution will drive a significant shift in stance for physical security by enabling organisations to become more proactive in response to real-time events instead of reacting to past events. In 2023 focus will shift from capturing video to gathering data. The challenge will be in how effectively organisations are able to utilise this data not only for security but also for cross-departmental operations to increase efficiencies and revenue.
Processing at the edge will become more of the norm as the edge itself continues to get more powerful. New ways of harnessing distributed IoT power via containerisation technologies will continue to gain traction. Container technology, like Docker and Kubernetes, and the concept of shared resources across multiple devices will increase the speed of processing, improve analytic plug-in integration, and increase the speed of firmware updates and the deployment of new analytics.
2. Open AI platforms provide maximum flexibility
As AI-based technologies continue to advance, the industry will continue to see specialised tools being created by expert developers with a focus on solving unique challenges. Open platforms provide best-in-class developers with access to large markets. Much like today's successful app-based economy for computers and smartphones, this proven model will continue to take shape and offer integrators and end users the level of customisation they've come to expect from technology. The future of the industry will be led by those who embrace open strategy as a best-in-class business practice. Creating flexible infrastructures for AI analytics developers to easily plug-into will further aid the democratisation of AI in several industries outside of security as well.
3. Privacy protection remains a key issue
Concern over personal privacy continues to grow worldwide, with varying degrees of compliance required by industry. For example, in 2023, the United States may follow the European example and enact a GDPR-like data privacy law at the federal level. According to the United Nations, more than 70% of countries worldwide have enacted data protection and privacy legislation. As governments try to appease citizens' pleas for more rights over their data, these laws continue to evolve. Having the ability to obscure faces while maintaining a secondary protected data stream for evidentiary purposes will be a sought-after feature in the near future. As always, the industry must focus on making it easy for our customers and end users to comply with any new laws as well as GDPR. Prudent manufacturers are already acting to build data privacy into their processes as a best practice.
4. Cybersecurity awareness and zero trust
While security professionals are highly aware of the geo-political risks posed by untrustworthy state-owned manufacturers, the continued push to secure networks by IT professionals and network vendors will create even more cybersecurity awareness in 2023. We expect to more European governments to follow the USA NDAA example in 2023 that prevents authorities from installing Chinese state-owned surveillance systems in sensitive sites. Through a recent executive order, the US White House has mandated federal compliance with zero trust architecture and design by 2024. This will result in a huge federal shift in US policy for 2023 with ripple effects to any businesses doing business in the US. We anticipate continued adoption of zero trust practices which validate every transaction between devices and people. Cybersecurity as a pillar of corporate responsibility will become an emerging trend as businesses seek to safeguard business continuity for their customers.
5. Supply chain issues persist
While supply chain issues for technology will persist into 2023, the hard-fought lessons are driving mandates to prevent the kinds of collapse that we've seen from occurring in the same way again. However, most proposed solutions are early in deployment and may not come online in the next 12 months. Manufacturers and integrators will need to carefully orchestrate and manage expectations in the channel. Look for manufacturers with trusted supply chains and a level of transparency on product availability and lead times for the best chance to fulfil contracts.
"2023 promises to be an impactful and transitional year for security professionals as businesses seek stability while also having less resources to work with," says Norio Hitsuishi, Global Head of Product Management, i-PRO.
"The physical security industry has the potential to step up and help companies do more with less by providing a wealth of data and insights not only to help protect people and assets, but also to help the bottom line."