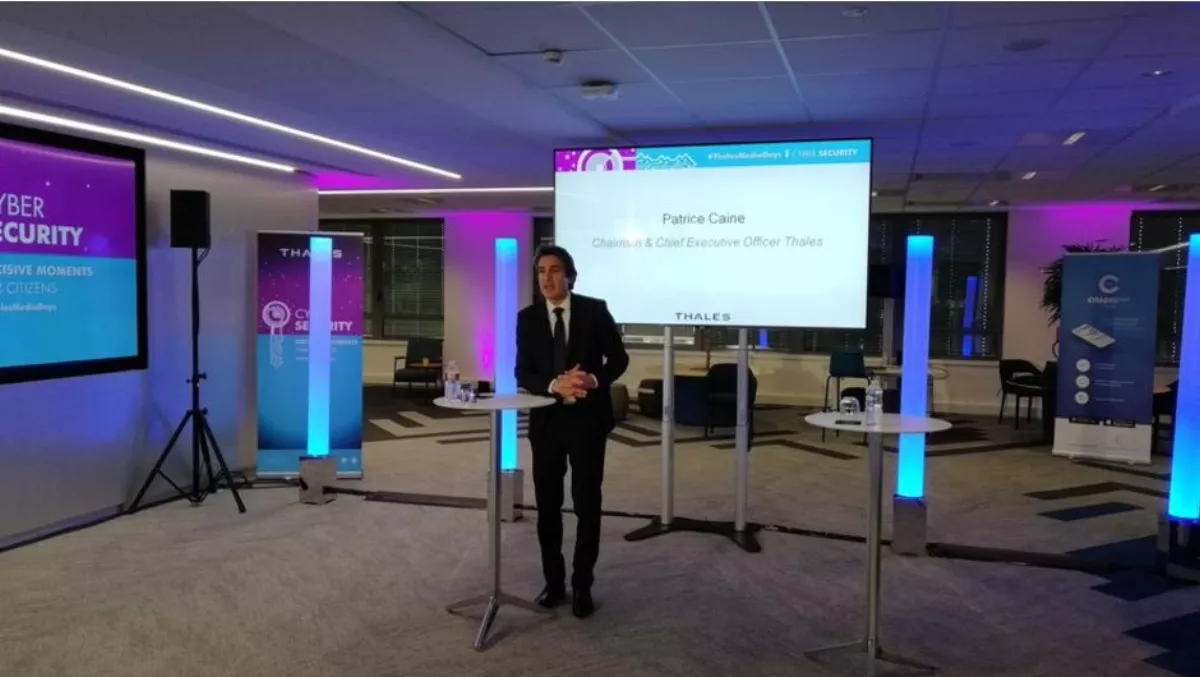 Thales reveals future strategic direction at media event
Thales recently opened its doors at its base in Paris to the media to discuss the happenings of both today and the future - check out the photos here.
The company has invested more than a billion euros in developing its presence across four key digital technologies over the past three years - connectivity, big data, artificial intelligence, and cybersecurity - so there was certainly a lot to talk about.
Among them was the creation of a Cyber Hub due to open in Dubai later this year that is a 'centre of excellence for Cyber Consulting and services' that will accompany the Middle East and in particular the UAE with its extensive digital ambitions of becoming increasingly digitised across virtually all of its major infrastructures.
Thales opened its first Digital Factory in Paris just ten months ago, but already 150 experts have developed seven new products based on the four aforementioned key technologies. Thales has plans to further strengthen its Europe-based Digital Factory with 50 new recruitments in 2018.
Later this year Thales will be opening its second digital factory which is to be based in North America as an AI research hub with 50 AI specialists in Canada to inject AI into all of Thales' technologies. The third area is also due to open later this year but Thales was not able to disclose much information, other than that it will be "in Asia."
Thales has a secure footing in France after the nation has decided to rely on the company for its digital transformation in a number of areas, including:
A major programme to help structure the future of the French armed forces: together with partner Sopra Steria, Thales will compete in the first phase of the Artemis programme, a Big Data platform for the French Ministry of Armies.

Modernise and migrate IT networks towards Cloud-based and cybersecured solutions for the Ministry of Health and Solidarity and the Ministry of Labour.

The National Institute of Geographic and Forest Information (IGN) under the Ministry for an Ecological and Solidary Transition and the Ministry of Agriculture and Food will rely on Thales to migrate, secure and operate its Geoportal with 500 terabytes of data.
The company also has a presence in the automotive sector after revealing with a partnership with the Williams Formula 1 team to provide real-time cybersecurity, as well as the security of the intelligent connected vehicles.
This is in addition to a partnership with Vector, a German specialist in automotive embedded electronics, to secure autonomous and connected cars.
"Our clients have big ambitions and operate mission critical systems, where safety and security have to be assured at the highest levels, in real time, be it in air traffic management, train signaling, satellite communications or air defence systems, where human life is often at stake," says Thales CEO Patrice Caine.
"That's why cybersecurity is the sine qua non condition of our digital technologies. As the world becomes more connected, it also becomes more vulnerable."