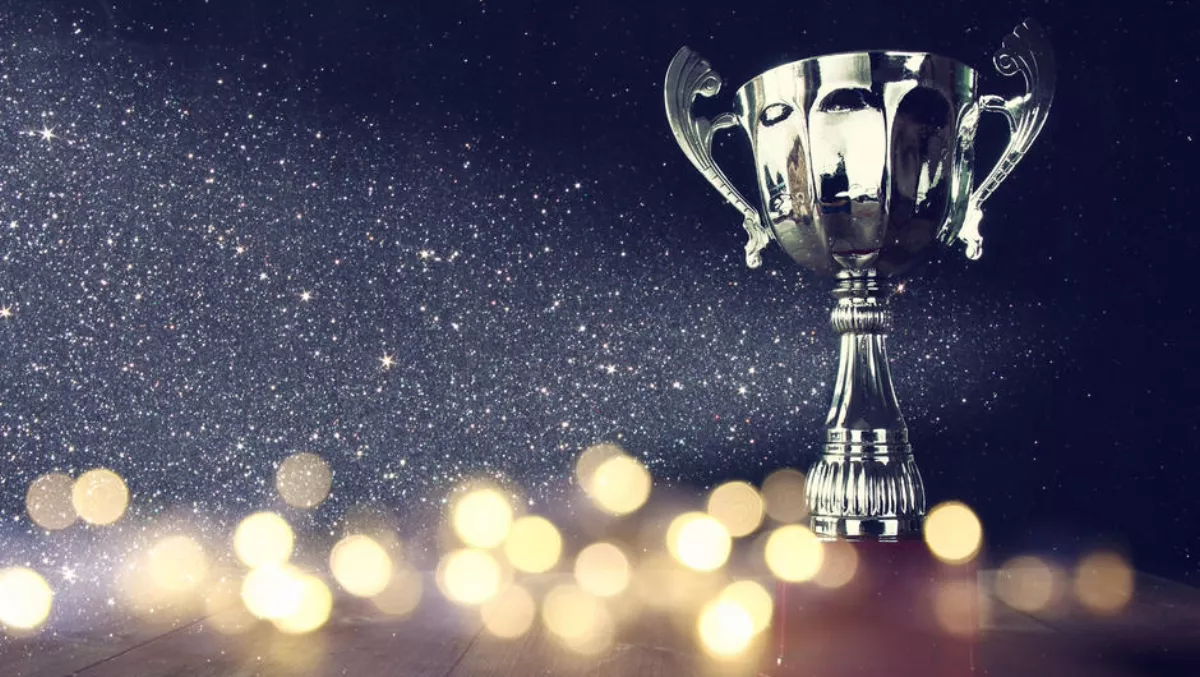 Tech Data, Equate recognised at Forcepoint APAC Partner Awards
FYI, this story is more than a year old
Cybersecurity solutions provider Forcepoint has announced its partner award winners, presented during the gala dinner at its APAC Channel Partner conference last night in Taipei, Taiwan.
Forcepoint's partner awards celebrates the global partner community and the innovation and value-added services they deliver to Forcepoint end-user customers.
Key channel partners from across the region attended a two-day conference to learn more about Forcepoint's human-centric security strategy and Risk-Adaptive Protection.
The winners this year are:
APAC Distributor of the Year: Inflow Technologies (India)
Top Cloud Distributor: TECH DATA (Australia)
Top Data Distributor: DataWorld (Hong Kong)
Rookie Distributor of the Year: Netpoleon (Thailand)
Platinum Partner of the Year: Hitachi Systems (India)
Platinum Partner of the Year (Cloud): IBM (Australia)
Platinum Partner of the Year (Data): ACPL Systems (India)
Gold partner of the Year: Radmik (Malaysia)
Rookie Partner of the Year (Cloud): Equate Technologies (Australia)
Rookie Partner of the Year (Data): Answer Co. Ltd (Korea)
"We are delighted to celebrate the success which investment in our human-centric security approach brings to our APAC network of partners," says Forcepoint APAC vice president George Chang.
"Forcepoint is driving an inflection point in the cybersecurity industry.
"With traditional approaches no longer working, and breaches getting bigger and causing more damage and disruptions, the industry needs to move towards Risk-adaptive Protection to meet today's sophisticated security threats.
To further support partners in delivering differentiated, human-centric cybersecurity capabilities, Forcepoint announced the appointment of Alex Lim as senior director of channel and alliances for Asia Pacific and Japan at Forcepoint.
In his new role and working closely with Forcepoint global channel sales vice president Tom Flink, Lim will lead the APAC channel team in expanding business opportunities via channel partners, service providers, system integrators and distributors through Forcepoint's differentiated and high-growth security systems.
Previously, Lim led and grew business for Forcepoint's Southeast Asia region for more than 10 years helping enterprise customers protect their users and critical data while enabling partners to adopt the Human Point system of cybersecurity capabilities that included DLP, UEBA, CASB, NGFW and web/email security.
"Alex has been an experienced leader and a passionate advocate of the channel's ability to enable organisations to keep their people and IP safe in this digital world," says Flink.
"He will play a vital role to expand the APAC channel ecosystem and work with our partners to deliver Risk-Adaptive Protection innovations to businesses demanding a fresh approach to security.
"The human-centric approach to cybersecurity represents a largely untapped opportunity for the channel as customers seek to rapidly respond to and eliminate risk in an ever-evolving threat landscape," says Lim.
"I'm excited to support our channel partners in growing their business as they modernise their customer's cybersecurity capabilities.
At the APAC Partner conference this year, key partners from across the region came together to learn more about Forcepoint's transformation of cybersecurity and the opportunities to grow in 2018 and beyond.
In the last three months, Forcepoint has been recognised by the 2018 Cloud 100 and 2017 Products of the Year for Forcepoint CASB.
The conference delivered insight to APAC partners on how focus at Forcepoint is shifting to the end user, by enabling Risk-Adaptive Protection to continuously assess risk and automatically provide proportional enforcement that can be dialled up or down.
In addition, partners had an opportunity to hear the APAC perspective on cybersecurity industry issues from leading IT analyst firm Frost - Sullivan and the National Bureau of Investigation, Philippines.
In the past six months, Forcepoint has added strategic partners to its channel programme including Sify Limited in India, Zillione Limited in Sri Lanka, Quann Asia Pacific Pte Ltd in Singapore, and Avantgarde Technologies and Equate Technologies in Australia.
Equate Technologies solutions director Noel Kelly says, "We are proud of the strategic relationship we have established with Forcepoint after a significant evaluation covering the vendors' people, process and technology.
"Their human-centric approach in-conjunction with our integration ability and team ensure we identify and respond to risks in real-time for our client base.