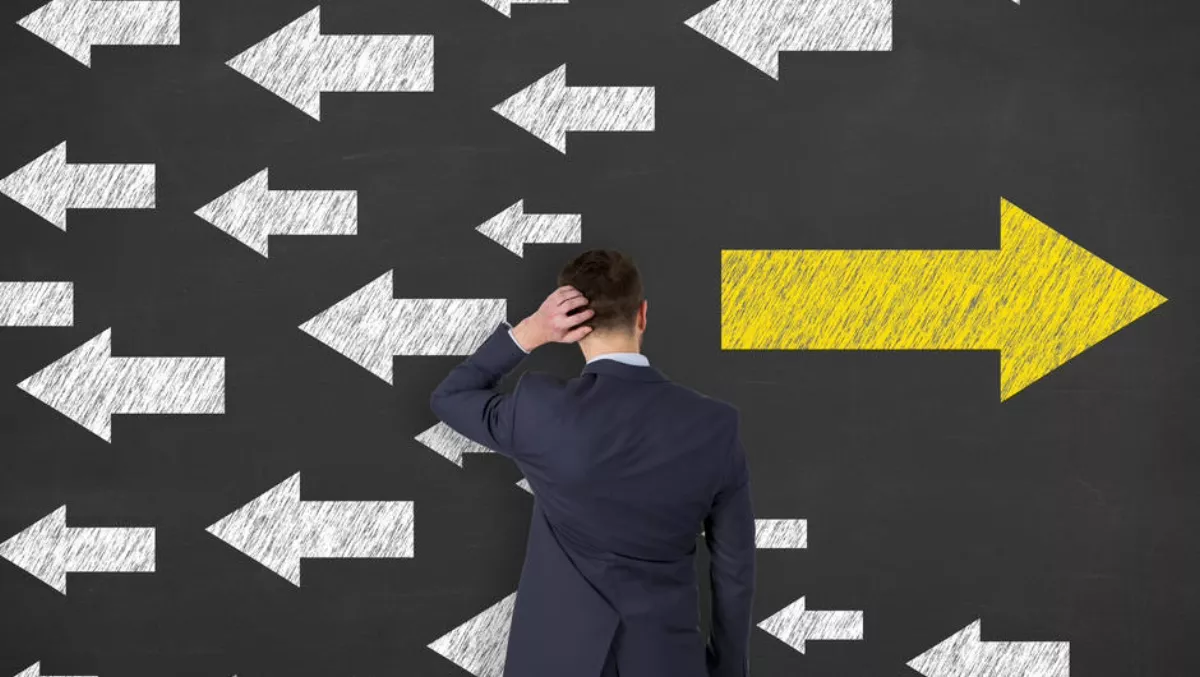 StatusToday's Ankur Modi on what drove him to build a business
Sun, 15th Apr 2018
FYI, this story is more than a year old
​Digitisation has opened opportunities to businesses willing to embrace them. However, it has also generated problems. Cyber threats are headline news and established businesses fear losing their competitive edge to agile startups. Companies both new and old are confounded by a baffling array of technology-vendors and digital options. An inability to identify the best move has grounded many organisations in paralysis.
Ankur Modi has a vision to change the way we work — providing clarity to businesses of every size. Named as Forbes 30 under 30 in Technology, Ankur is the founder and CEO of StatusToday — a London based tech-firm that uses organisational psychology and machine learning analytics to identify insider threats, improve company performance and help managers and employees better understand each other and the companies they work for.
Ankur left a prestigious position at Microsoft to embark on the foundation of StatusToday. Robin Block sat down with Ankur to understand his journey to becoming an entrepreneur.
What motivated you to start a business — why did you become an entrepreneur?
AI and machine learning companies, by-and-large, naively believe that technology will change the world. It is not technology, but people who change the world. When I left Microsoft to found StatusToday, I wanted to focus on using AI on an operational basis — to focus on people rather than a gimmick. This is reflected in what we do — we aren't here to build technology for the sake of it. The mission of the company is to change the way you work.
That is about processes, human relationships and human behaviour. We no longer consider ourselves a cybersecurity business. We have worked in collaboration with GCHQ, and leading security vendors to aid projects. Security is a byproduct of what we do, but it isn't the focus. What we are doing is much bigger than cyber. It is about intelligence — it is about changing the nature of business. We help companies understand themselves and their employees — allowing them to improve productivity while reducing risk.
My motivation comes from a sense of how transformative the change we can create will be if we succeed. Often when something fails, it reminds us that what we on a mission that is incredibly difficult. I am happy that it is hard to achieve what we have set out to do. That means it cannot be done by just anyone. If we succeed, that success would be trivial to the industry. At the heart of what we are doing is building a new future of the workplace.
You are operating in a very noisy space — how have you been able to cut through and reach key stakeholders?
We have done something fairly dramatic to avoid competition. We have made our platform available to any company, under a certain size, for free. No matter where they are in the world, a company can go to our website and sign up for our services with one click. It is easier and faster than joining Tinder— no profile required and simpler than Slack. All in all, it takes about 35 seconds to get AI working for you.
What we are selling isn't an enterprise solution — it is a category. We believe that running a company of future without employee analytics — is crazy and akin to operating blind. We have a solution that can you can adopt now.
In the future, we may put in a premium layer, and will continue to charge larger firms for our services. However, we have de-noised the market by playing the long game — going after the ignored mass of companies and focussing on the product that will change how organisations are run. If you stop obsessing with the 'dollars' and focus on the problem — the 'dollars' will come.
How important has your position as a figurehead been to the success of StatusToday?
Particularly as a startup, the importance of the founder is hard to understate. If people thought I was in this to make a 'quick buck', we would never have been able to get as far as we have. Any founder who tries to draw a line between the personal and professional either doesn't know what they are in for, or is bluffing. This is particularly true given the nature of what we are doing. I have essentially waded into the most controversial area of modern data science — privacy and ethics. It is essential to be open, committed and honest. Instead of being pro-privacy and advocating for everything to be hidden, we are pro-privacy and transparency. What we are doing is about changing the future of work to be more data-centric.
At the end of the day, however, PR is a tool — not the goal. I am very honest that the change I am looking to create is bigger than me. I have a phenomenal team — pretty much all of them are smarter than I am. My job is to keep the work going. If, for some reason, I am not around, the mission doesn't change. I exist because of the mission.
What does entrepreneurship mean to you — what is the end-goal for StatusToday?
The end goal for StatusToday is for every company in the world to be using our platform. Obviously, that is easier said than done. There are complications in certain geographies — but we are already in 22 countries. In fact, in the last three-and-a-half-months, we have signed up more than 200 companies to our platform.
Entrepreneurship, for me, is about creating clarity towards a vision that, after every passing day, is still a long way off. It requires creative resilience, commitment and determination.
I have been asked quite a few times over the last year if I would go back to a regular job if this project fails. That is something that is hard to imagine. The number of opportunities that open up when you are an entrepreneur is unbelievable. I don't have the ability to compare this to any other job on the planet. If this puts a spotlight on why people build businesses, I can only see that as a good thing.
When you get a chance to lead a business whose mission you believe in, you can't just get tired and stop. You have to keep going at all costs— it doesn't matter how old you are, or what else you have going on in life. If you have a real opportunity to transform an industry and embody a vision for the future, but choose not to do it, then there is something fundamentally broken about your claim to be an entrepreneur.