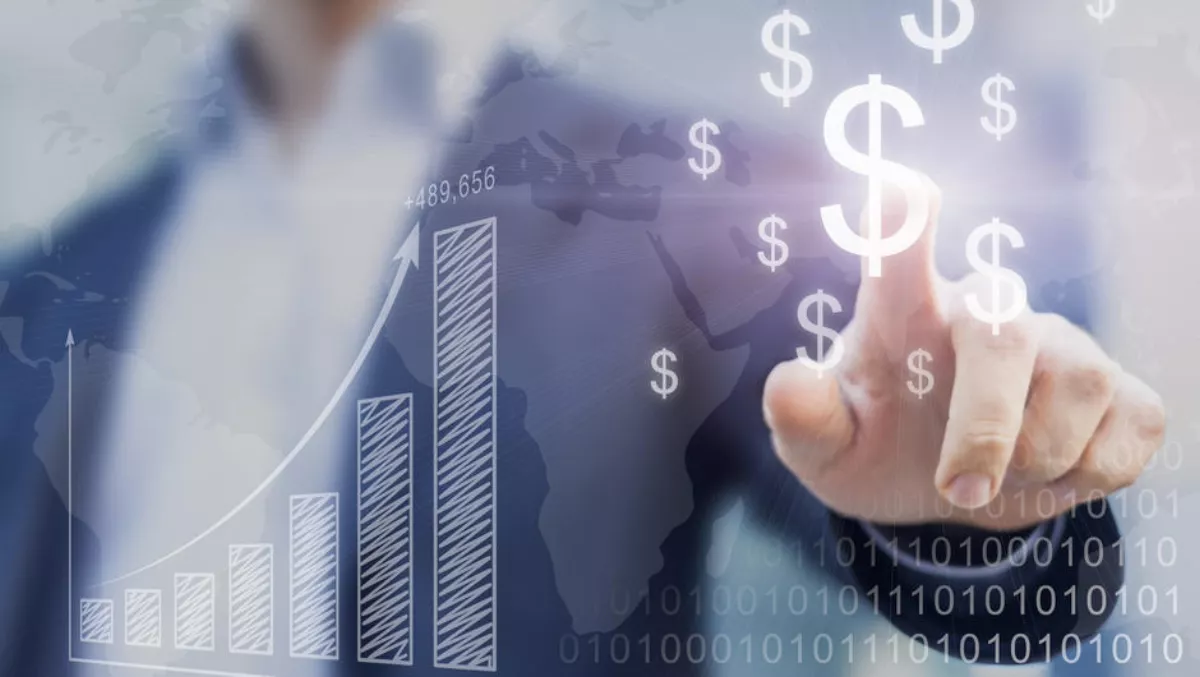 Spending on AI cybersecurity solutions to increase – GlobalData
Mon, 2nd Jul 2018
FYI, this story is more than a year old
In today's digital economy, it is essential that companies of every size can collect, store and adequately protect customer data and proprietary secrets.
Failure to do so will significantly damage a company's brand and reduce the quality of the product it produces, with flow-on effects on revenues and profitability, according to data and analytics company GlobalData. The company believes that spending on artificial intelligence (AI)-infused cybersecurity tools is set to increase significantly over the coming years.
GlobalData figures show that companies worldwide spent a combined US$114billion on security products (both hardware and software) and services in 2017.
By 2021, the figure is expected to have passed US$140billion, at a compound annual growth rate (CAGR) of 6%.
Spending on services accounted for 68% of total spending in 2017 and this share will remain relatively steady through 2021, despite the CAGR of the services segment (4.9%) being outstripped by that of products (7.7%).
The company's latest thematic research report reveals that whilst cybersecurity has now become a critical business function, it remains a non-core competence for a significant number of boards.
Chief information security officers (CISOs) have become increasingly common in recent years (recent research suggests that nearly two-thirds of large US companies now have a CISO position), but the majority do not report directly to the CEO, which reduces their effectiveness.
GlobalData thematic research head Cyrus Mewawalla says, ''The frequency of cyberattacks is only likely to accelerate over the coming years, therefore it is vital that senior executives have a full understanding of the inherent risks and implications.
"The losers will be those companies whose boards do not take cybersecurity seriously, as they run a higher risk of being hacked.''
It is hard to assess a company's exposure to cybersecurity risk, but the composition of the board often provides clues: CEOs who do not have a Chief information security officer (CISO) reporting directly to them present a high risk.
Mewawalla adds, ''Traditionally, most companies have adopted a prevention-based approach to cybersecurity, but recent advances in technology areas like machine learning are enabling a move towards active detection of threats.'' This allows pre-emptive action to be taken to stop breaches before they occur and also serves to free up resources currently occupied with chasing false positives from existing, more reactive systems.
GlobalData identifies the key cybersecurity technologies as network security, unified threat management, artificial intelligence, behavioural analytics, SIEM, endpoint security, mobile security, identity management, data security, application security, email security, cloud security, managed security services, post-breach consultancy services.
Looking at unified threat management (UTM), GlobalData believes that this should be an area for growth going forward.
The process can tackle diverse threats and also address the issues faced by companies that find themselves with a myriad of security products from a wide variety of vendors, which can result in a security landscape that lacks coherence.
Mewawalla adds, ''There is an ongoing move away from a prevention-based approach to cyberattacks and towards active detection of threat actors using intelligence-led tools.
"Chief information security officers (CISOs) and security executives are increasing investment in detection and response-based offerings such as deception technology, software-defined segmentation and behaviour analytics.''
This increased emphasis on detection and response can free up resources currently occupied with chasing false positives.