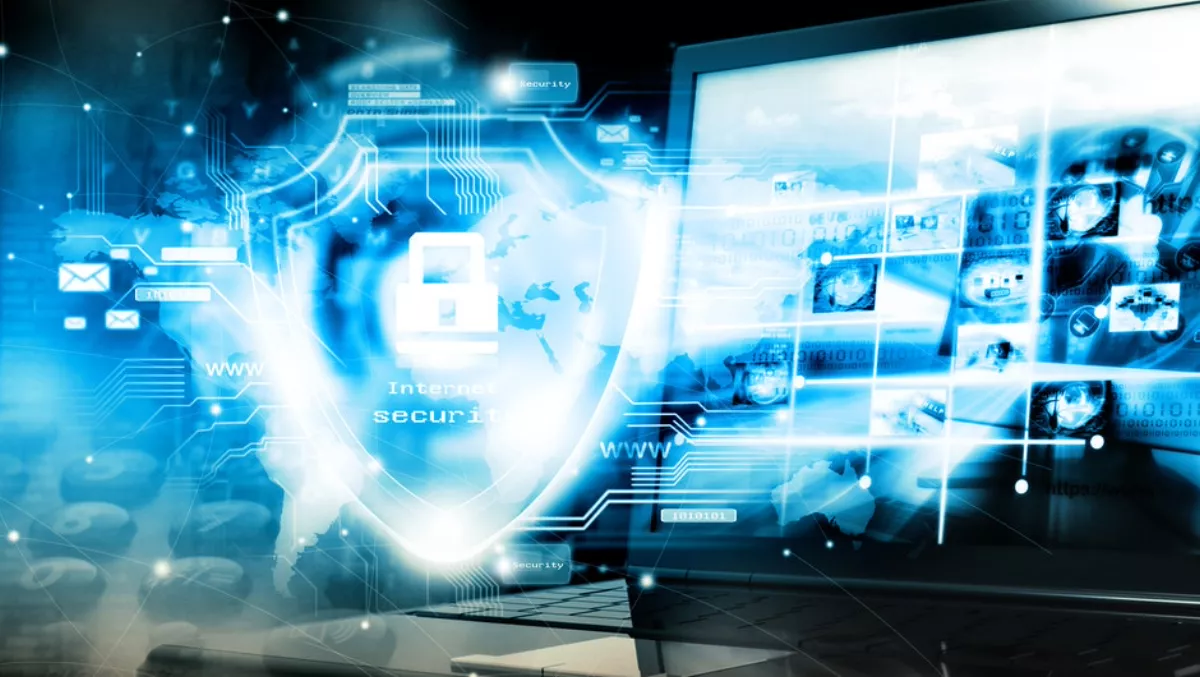 SonicWall secures hybrid clouds by simplifying firewall deployment
FYI, this story is more than a year old
SonicWall has announced new capture cloud platform capabilities that include zero-touch deployment and secure SD-WAN (software-defined WAN) designed for distributed enterprises and organisations with hybrid cloud environments.
The company also announced enhancements to the capture security centre with personalised risk meters that deliver company-specific, real-time threat intelligence and risk scoring, as well as Hyper-V, Azure and AWS support for its virtual firewall series.
"Investing in hybrid cloud strategies has allowed organisations to harness the power of public and private clouds for their IT projects - however, they require solutions that help simplify and secure their cloud migration initiatives," says SonicWall Australia and New Zealand country manager Amit Singh.
Reducing cost with zero-touch deployment
SonicWall Zero-Touch Deployment allows organisations to configure firewall hardware at new locations without requiring advanced and costly on-site personnel.
Once new products are brought online in remote locations, administrators can manage local and distributed networks through a single pane of glass using Capture Security Center, SonicWall's cloud-based management and analytics SaaS platform.
"We are very excited about the recent addition of Zero-Touch and SD-WAN from SonicWall.
To reduce wire clutter and the complexity associated with PoE injectors and switches, the company is introducing SonicWall TZ300P and TZ600P unified threat management (UTM) firewalls that provide power directly to connected PoE/PoE+ enabled devices, such as wireless access points, point-of-sale (POS) terminals, printers, cameras and other IP devices.
Leveraging public networks securely
With security provided by SonicWall, SD-WAN can be leveraged to use readily-available, low-cost public internet services to reduce the cost and complexity commonly associated with building distributed private networks based on MPLS technology.
451 Research analyst Mike Fratto says, "SD-WAN is a highly effective technology for distributed organisations like retailers, banks, manufacturers and campuses to simultaneously improve performance and reliability while reducing operational overhead.
"However, the use of the direct, connected public internet for business opens up security challenges for organisations.
For SD-WAN to be a viable alternative to private WANs, enterprises need to ensure they have the same level of inspection and enforcement at the branch and remote sites as they have at the data center.
Integrated security features with SD-WAN are table stakes for most enterprises adopting the technology.
A new capability of SonicOS 6.5.3, the operating system for SonicWall next-generation firewalls, SonicWall Secure SD-WAN enables distributed organisations to deploy and connect branch and remote sites for sharing data, and enhancing the resiliency and performance of applications and services.
Personalised threat intelligence, risk scoring
The rising growth of applications, endpoints, mobile devices and databases also means a larger attack surface for cybercriminals.
To shrink it, the SonicWall Capture Security Center Risk Meters service provides enterprises and SMBs with data-driven analysis about evolving threat vectors that include networks, web, clouds, applications, endpoints, mobile devices and databases.
Because no two organisations are alike, SonicWall Risk Meters deliver personalised threat data and risk scores that are adapted to individual situations and environments, promoting immediate and precise defensive actions.
To better guide business and security objectives in a more timely manner, computed risk scores and threat levels are continuously updated based on live threat data relative to existing defence capabilities.
Organisations can leverage their scores when performing security effectiveness planning, policy and budgeting decision.
Virtual firewall extended to cloud deployments
The SonicWall Capture Cloud Platform continues to deliver security for businesses of any size and now extends next-generation virtual firewall capabilities to cloud deployments, including Hyper-V, Azure and AWS, with the NSv Firewall Series.
New and existing customers using SonicWall NSa or NSsp next-generation firewalls and who also have active Advanced Gateway Security Suite (AGSS) or Comprehensive Gateway Security Suite (CGSS) services, will receive a SonicWall NSv firewall for one year at no additional cost.