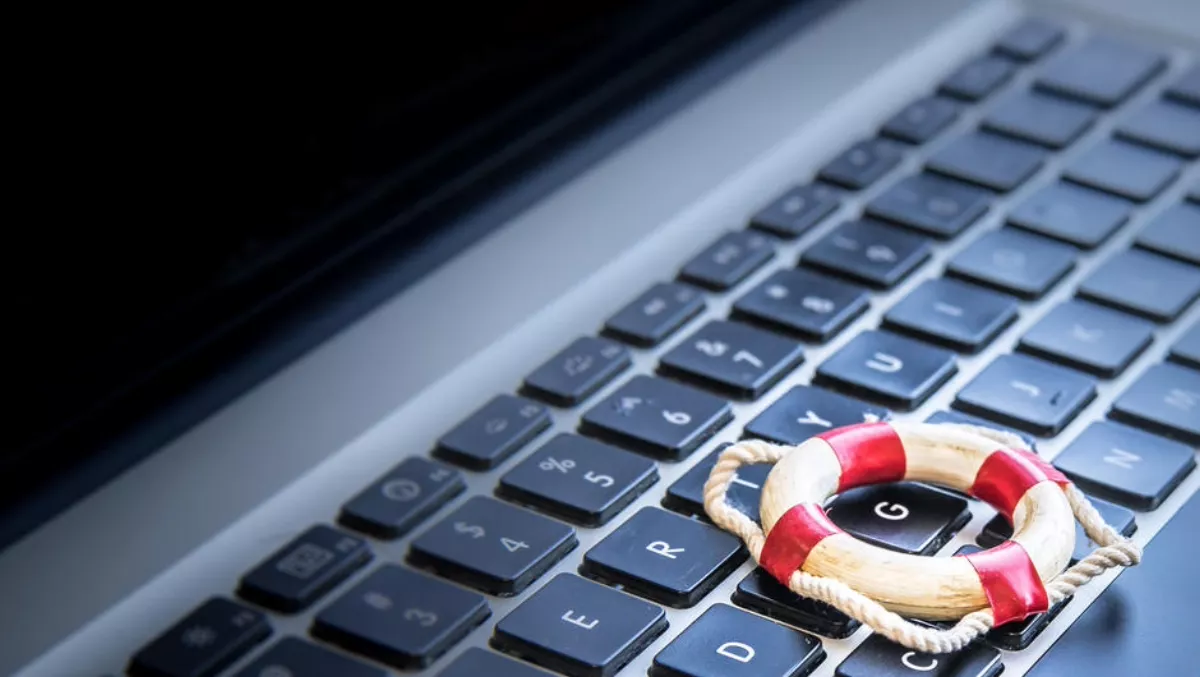 Six questions to ask yourself when looking for hassle-free data recovery
Mon, 28th May 2018
FYI, this story is more than a year old
As the world becomes increasingly data driven, enterprise data has never been more important to companies. No wonder areas like cybersecurity spending are on the rise. A recent Oracle KPMG Threat Report showed that 89 percent surveyed expect their organisation to increase cybersecurity investments in the next fiscal year. And the stakes are getting higher.
Consider, for example, the impact of the European Union (EU) General Data Protection Regulation (GDPR), which applies to any company that holds information about EU residents. One of its requirements is "the ability to restore the availability and access to personal data in a timely manner in the event of a physical or technical incident." Noncompliance is not an option, with fines as high as €20 million (about US$21 million) or 4 percent of annual revenue, whichever is larger.
As a result, organisations are increasingly looking for ways to ensure that they can not only reliably back up data but, more importantly, recover it fully when needed.
The challenge is that businesses typically buy general-purpose, underperforming backup systems from a variety of vendors, each with limited scalability—leading to poor performance and backup system sprawl. What's more, these systems tend to focus on backup, not recovery, without understanding the underlying data or whether it is even recoverable. It's also a situation that introduces risk and raises concerns about IT's ability to recover in a timely manner and without data loss from outages caused by cybercrime, system failures, or human error.
But get it right and the benefits are clear. Take the case of KEB Hana Card, a Korean-based credit card issuer. Following its adoption of a modern, appliance- based solution, back-ups are now 13 times as fast as with its previous solution while achieving a 65 percent capacity savings, which has enabled the company to eliminate two-thirds of its backup storage footprint. Most importantly, it is now processing US$850 million per month in payments with zero data loss.
So how can organisations follow KEB Hana Card's example and ensure robust recovery, and ultimately the security of their data? Here is a six-step checklist to achieve a mission-critical environment for data safety.
Are you able to recover data at any point in time?
Today, losing business-critical data is no longer acceptable, in fact it can have incredible negative business impact. And whereas once it was acceptable to back up data once per day and periodically record intraday changes, companies now need to be able to recover data to any specific point in time without data-loss exposure. In particular, financial organisations and companies with lots of valuable transactions certainly need to be able to recover data to any specific point in time without data-loss exposure.
Consequently, companies need to ensure that they are able to recover data at any point in time, even to a specific point in time, to meet compliance requirements, even if that point was three months or three years ago.
Is your data definitely recoverable?
Companies need to ensure that beyond adopting and ensuring that they have a backup solution in place, it is able to automatically verify the viability of every backup. A shortcoming of most backup solutions is that silent data corruption is common—backups appear to be successful, but an attempted restore reveals that the original data is corrupted. At best, companies then have to go through a tedious process to recover it, and at worst, the data may be lost forever.
As such, an enterprise-ready data protection solution should be able to confirm the viability of every backup. It should also be able to produce reports that show the status of each backup; whether it can be restored; and to what point in time. Such reports help businesses understand their risks and ability to meet compliance requirements.
Are recovery times minimised?
Recovery time is critical and with legacy systems it can be lengthy. The data may be located in many different files that must be reassembled – take recovering a database for example. They have multiple pieces that must be found and put back together in a specific order.
To ensure that data is recovered quickly, ideally a data protection system that actually runs an internal database needs to be in place, to identify, locate and assemble the exact blocks of data required to fulfil a recovery request.
Are security risks reduced?
Employing a different data protection system for each application and database is often the case in legacy systems but inherently this approach increases the security risk to an organisation. As such, companies need to assess the security infrastructure and systems that they have and their approach, and consider if the risks outweigh the benefits. After all, complexity-induced, human error or intentional wrongdoing is increased exponentially as a result.
Is cost management optimised?
A data protection solution should be able to actually help keep costs down by efficiently de-duplicating and compressing data, reducing the amount of data that has to be stored while maintaining security, and reducing sprawl. This approach also helps organisations scale effectively, in terms of both capacity and performance, minimising indirect costs from loss of productivity and sales, and obviously helps improve recovery time.
An ideal data recovery solution should also be tightly integrated with the company's software and hardware management environment, a move that also helps lower costs by reducing the need for staff dedicated to operating it. Additionally, if the database protection system has a comprehensive management tool, this will help reduce time and talent resources when it comes to database management by the administrator.
Are you cloud ready?
Whether or not the cloud is an important part of an organisation's current approach to data protection, it inevitably will play a major role at some point in the future. Therefore, any new back up and recovery solutions being introduced should be looked at to see if they are inherently cloud-ready, with complementary and equivalent services available in the Public Cloud.
Ultimately, having an integrated strategy that answers these questions and focuses on the complete data recovery needs of an enterprise can eliminate data loss, cut recovery times, and reduce IT complexity—while ensuring data security and positioning the enterprise to seamlessly take advantage of the cloud.