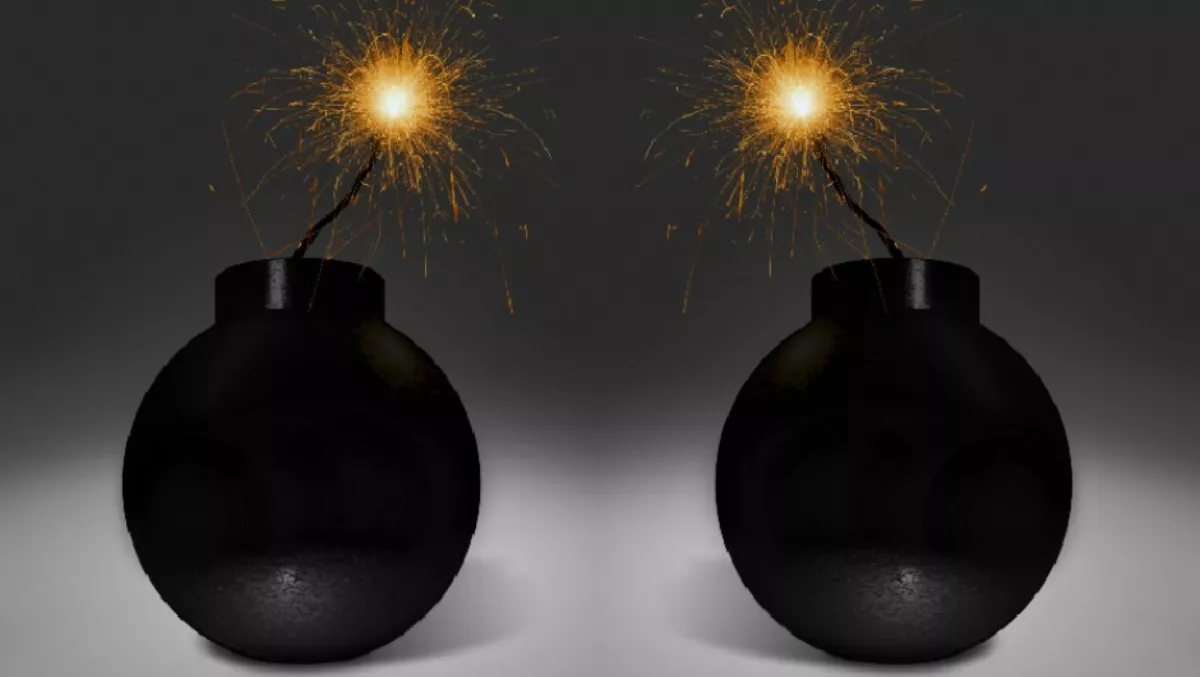 Service providers a weak link in cybersecurity
Businesses that allow their service providers to access or hold sensitive or confidential data are sitting on a cyber-security time bomb.
That's the harsh word of consulting firm Protiviti, who says unless businesses must take smart action to manage the risk of their providers suffering a data breach.
"Today, most if not all businesses outsource some of their functions - whether to a cloud technology provider, telemarketer, call centre or payment processor. And doing this involves giving some data or systems access to those third parties," explains Ewen Ferguson, managing director at Protiviti.
"Unfortunately, few companies fully appreciate that their service providers can be a weak link in their own data security, and routinely fail to take adequate steps to prevent their data from being compromised via an attack on their providers," he says.
Ferguson notes that the high profile breach of US mega-retailer, Target Corporation, which resulted in the theft of personal information including credit card details of 70 million customers and which cost the company upwards of US$200 million, reportedly originated with an email phishing attack on the company's air conditioning contractor.
"Contractors are an obvious vulnerability because they are often smaller firms with weaker security," Ferguson says.
"Even some large service providers have relatively immature information security controls and practices. And as people are often the weakest link in security, it may come down to one rogue or careless employee within the third party," he explains.
"Companies often don't monitor their partners' or contractors' access privileges and security processes as well as they do within their own boundaries," says Ferguson.
"Add to that, the fact that outsiders often bring their own hardware and software which may be 'contaminated' through use on other non-secure networks - and you have a clear security exposure," he explains.
Despite these risks, Ferguson says businesses generally aren't focused on managing them effectively. "Vendor selection is still overwhelmingly directed at cost, quality and delivery," he says. "Risk is only a minor after-thought.
"You can outsource your business functions but you cannot outsource your legal obligations to protect sensitive corporate and customer data," Ferguson continues.
"The only way to manage this is by exercising better control over your service provider relationships".
Ferguson says companies should start by developing a plan to manage their third party relationship risks.
"It's best practice to establish a centralised function to manage third party relationship risks. This is generally the best way to get complete visibility of everyone the company deals with and to prevent individual teams from establishing relationships that fall under the radar," he explains.
"The office should take stock of all existing partners, associates and suppliers and gain an understanding of who has access to what data. There should also be a process to 'red flag' and manage parties requiring closer oversight based on criteria such as the sensitivity of the data they hold and the strength of their IT security and controls.
Ferguson says it is important for businesses to understand that third party risk management is not a 'once-only' exercise, but an ongoing process that should follow the life-cycle of the relationship.
"Robust third party risk management should cover all phases of the relationship – from on-boarding to ongoing monitoring and ultimately, exit strategies," he says.
"At the outset, there should be a good risk-based due diligence and provider selection process. This should be followed by strong contract negotiation protocols to strengthen safeguards as well as your rights and remedies against a breach," explains Ferguson.
"For instance, the contract might require your third parties to have appropriate data security controls, agree to periodic auditing and oblige them to notify you when they have suffered a breach," he says.
"And to prevent your data from being sent offshore without your knowledge which can create data sovereignty issues, you should specify that your data must be held in a specific location that you agree to and understand the risks inherent in that location," Ferguson advises.
"Naturally, throughout the life of the relationship there should also be ongoing monitoring, reporting and follow-up of any security concerns that arise. And when it's finally time for the parties to go their separate ways, there should be a termination process to govern how the function is discontinued, potentially transitioned to another provider, and how any residual data is to be dealt with".
Ferguson added that it was just as much in the interests of service providers to shore up their data security.
A Protiviti Survey of Executive Perspectives on Top Risks for 2015found that cyber-security ranked among the top three business risks for senior executives and board members.
"Companies are well-aware of the magnitude of the cyber risk problem and understand that no business today is immune," says Ferguson.
"In this climate, we are seeing that service providers who can demonstrate they have good data security have a clear competitive advantage when pitching for new work," he explains.
"What's more, with the federal government poised to introduce new legislation making it mandatory for companies which have suffered a serious data breach to notify the Privacy Commissioner and all affected individuals of the breach, it's more important than ever to select service providers with strong data security and breach identification processes since the notification obligation applies regardless of whether the company suffers the breach directly or via a third party," Ferguson says.
"Your contractor may be the cause of a data breach, but ultimately it's your reputation and profit that's at stake," he adds.
"Remember that your cyber-security defences are only as strong as the weakest link in your supplier chain. A proactive approach to managing your third party risks is critical to minimise your own exposure.