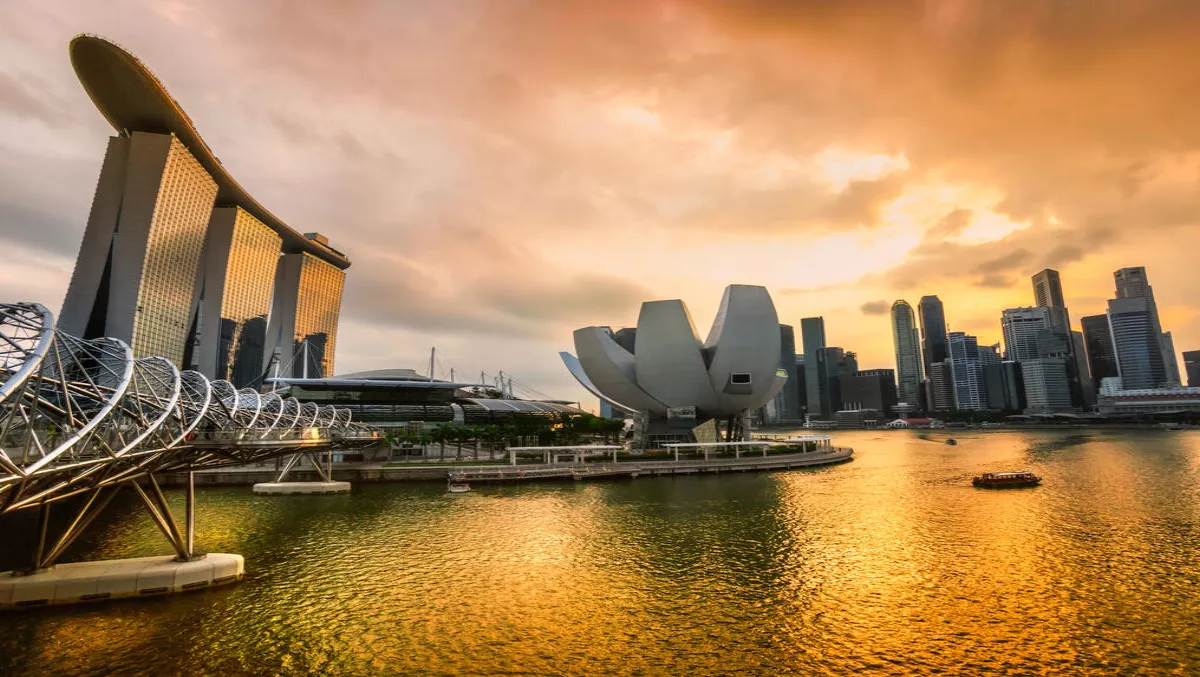 RSA security conference heads to Singapore
The annual RSA Conference Asia Pacific - Japan is set to return to Singapore this July.
Held over three days at the Marina Bay Sands Expo and Convention Center, the security conference hosts established regional business leaders and prominent cybersecurity experts.
The Conference will feature more than 50 sessions and workshops spanning across five dedicated conference tracks – Cloud, Mobile - IoT Security, eFraud - Law Enforcement, Global Perspectives, Security Strategy - Data Security, and Threats - Threat Actors.
According to the organisers, the event will facilitate engaging discourse and sharing of in-depth insights on a variety of information security policy and technology topics, with a look at the future of the information security industry from a unique Asia Pacific perspective.
"The sophistication of cybercrimes is evolving as rapidly as innovations in security technologies are, and so it is imperative for enterprises and governments to set cybersecurity as a core focus area – especially in Asia Pacific, where we are seeing an exponential growth in technology and internet penetration," explains Linda Gray, general manager of RSA Conference.
"Conference attendees can expect to hear from some of the world's leading security minds at RSAC 2016 APJ who will deliver deep insights and guidance on the cybersecurity issues we are currently facing," she says.
The exposition also serves as a knowledge-sharing platform for businesses and organisations across public and private sectors to discover new technological advancements and solutions to enhance their cybersecurity measures.
Notable keynote speakers include world renowned humanitarian and winner of the Nobel Man of Peace award, Sir Bob Geldof. In the closing keynote "The Effects of the Digital Age", he will examine the intersection of the digital world with sustainability, resources and political instability. In addition, he will also address the effect of how social media sites are being used to gain rebel support, the high-frequency trading of commodities as well as how young people live in a highly connected virtual world.
Additional keynote sessions include:
Amit Yoran, President, RSA, will deliver the opening keynote
Alex Taverner, Head of Cyber, Commercial Solutions – JAPAC, BAE Systems
Ben Johnson, Co-Founder - Chief Security Strategist, Carbon Black
Glenn Gunara-Chen, Executive Director, Fraud Investigation - Dispute Services, Ernst - Young Advisory Pte. Ltd
Bruce Schneier, Chief Technology Officer, Resilient, an IBM Company, and Security Technologist
Chris Coryea, Cyber Intelligence Services Manager, Lockheed Martin UK
Matthew Alderman, Vice President, Global Strategy, Tenable Network Security
Still to come, the Conference will feature two concurrent Wednesday Summits on 20 July:
G2B: Cyber-business in Myanmar, Indonesia and Thailand – Hear from key government, end users and vendors from emerging businesses in the region on the cybersecurity regulatory considerations, needs and business drivers
Achieving eCommerce Success through Effective Internet Security: A Primer for SMEs – With Asia Pacific set to become the largest eCommerce market in the world learn how SMEs can best address security concerns of consumers
To register, click here.
You can view the full speaker list here.