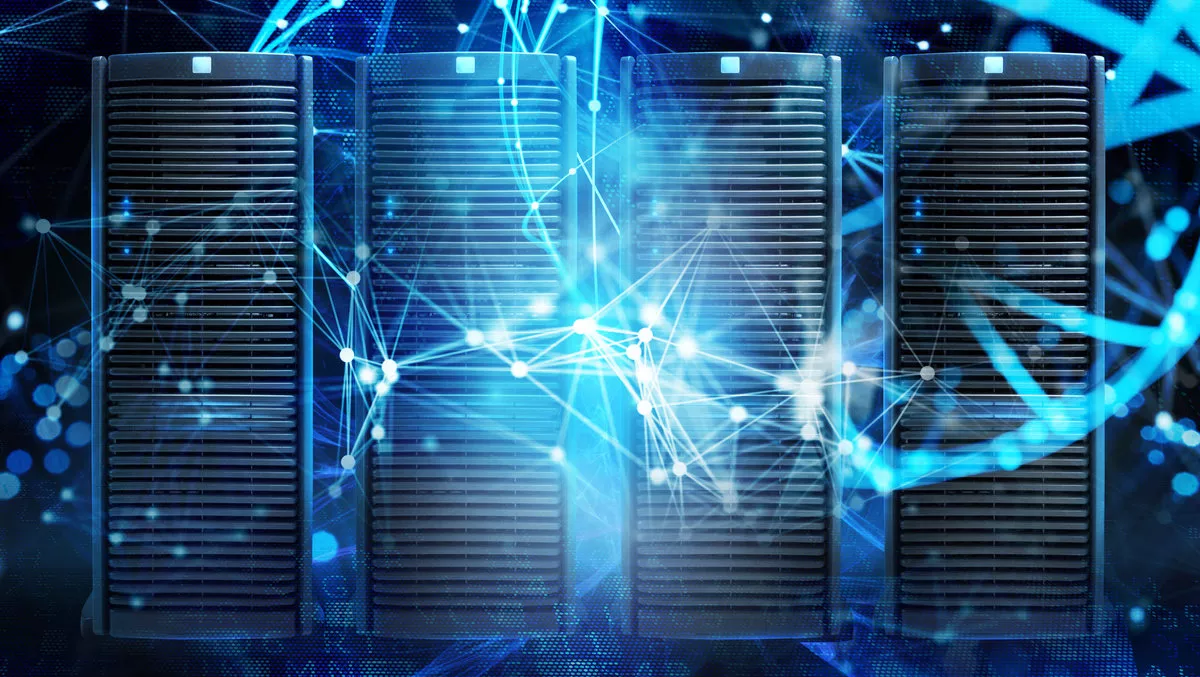 Quest QoreStor update extends native cloud storage support
FYI, this story is more than a year old
Systems management and security software provider Quest Software has announced the general availability of Quest QoreStor 6.0 to enable software-defined hybrid cloud secondary storage for businesses.
With new feature enhancements to the QoreStor technology, along with enterprise-class compression and backup-vendor agnostic deduplication technology, businesses can now take advantage of QoreStor's Cloud Tier cloud-native storage technology to streamline non-invasive long-term retention.
QoreStor 6.0 also introduces a new Performance Tier accelerating backup, providing up to 2x recovery point objectives (RPO) that enables instant recovery without compromising on storage space, compression or de-duplication.
The newest version of QoreStor, available from the Quest Data Protection business, also provides access to patented encryption technologies to keep all data secure, whether in-flight or at rest.
As organisations transition more workloads to the cloud, they depend on applications and data to be "always available" and secure, whether on-premises or in the cloud, to ensure business success. With slow backup and recovery challenges, combined with the need to adhere to regulatory compliance issues, today's digital businesses cannot afford disruption that in turn affects the customer experience.
With QoreStor 6.0, organisations can leverage proven and resilient data deduplication and replication technologies.
New cloud tiering makes it simple for IT administrators to access, move and recover data on-premises and across Microsoft Azure and AWS cloud storage platforms, ensuring more optimised and secure long-term data retention.
New performance tiering capabilities make for faster backup and recovery times through Quest's unique open protocol accelerators that provide source-side deduplication.
"We're committed to delivering solutions to market that make it easy for organisations to address their toughest backup and recovery challenges, regardless if on-premises or in a cloud environment," says Quest data protection business product management senior consultant and lead technology evangelist Adrian Moir.
"Increasing storage requirements and associated costs should not hold back a business from transforming. With QoreStor 6.0, organisations can manage secondary storage requirements of hybrid workloads and streamline backup and recovery data as they transform and grow.
QoreStor is a hardware and software -agnostic platform, which helps to reduce storage requirements and costs by enabling IT to leverage existing technology investments. The software-defined solution features an always-on, always-available IT environment that supports organisations' digital transformation efforts and empowers organisations to better serve their customers.
With enterprise-grade deduplication and replication capabilities, QoreStor also enables businesses to remain data compliant during data recovery by reconstructing from local data first before pulling from the cloud to only bring "back" necessary data.
"Integrating new technology into existing infrastructure is often complex, time-consuming and costly, which makes IT reluctant to do so, even when it is difficult to meet the needs of the business solely using existing solutions," says Enterprise Strategy Group senior validation analyst Vinny Choinski.
QoreStor 6.0 key features and functionality:
QoreStor delivers a truly software-defined solution that can run in any environment and on any hardware or within a virtual machine, whether on-premises or in the cloud.
With enhanced flexibility and options, QoreStor helps organisations save time and cut costs even as data volumes grow.
Key new features and functionality in QoreStor 6.0 include:
Cloud Tier – A policy-driven, seamless cloud extension to QoreStor, the Cloud Tier offers easy access to move data and recover data from cloud storage, whether with Microsoft Azure or AWS.
Performance Tier – A high-speed Storage Group that allows for faster backup and instant recovery technologies without having to compromise on deduplication.
Data recovery in-place upgrades – In-place upgrades for existing DR Series appliance users, which allows for a change from a fixed-appliance model to a software-defined model, all without having to move or migrate any backup data.
Role-based access – New access controls allow more granular control for larger organisations and MSPs.
Updated UI – The updated user interface, featuring an interactive dashboard, provides simpler workflows and makes information easier to find and operate.