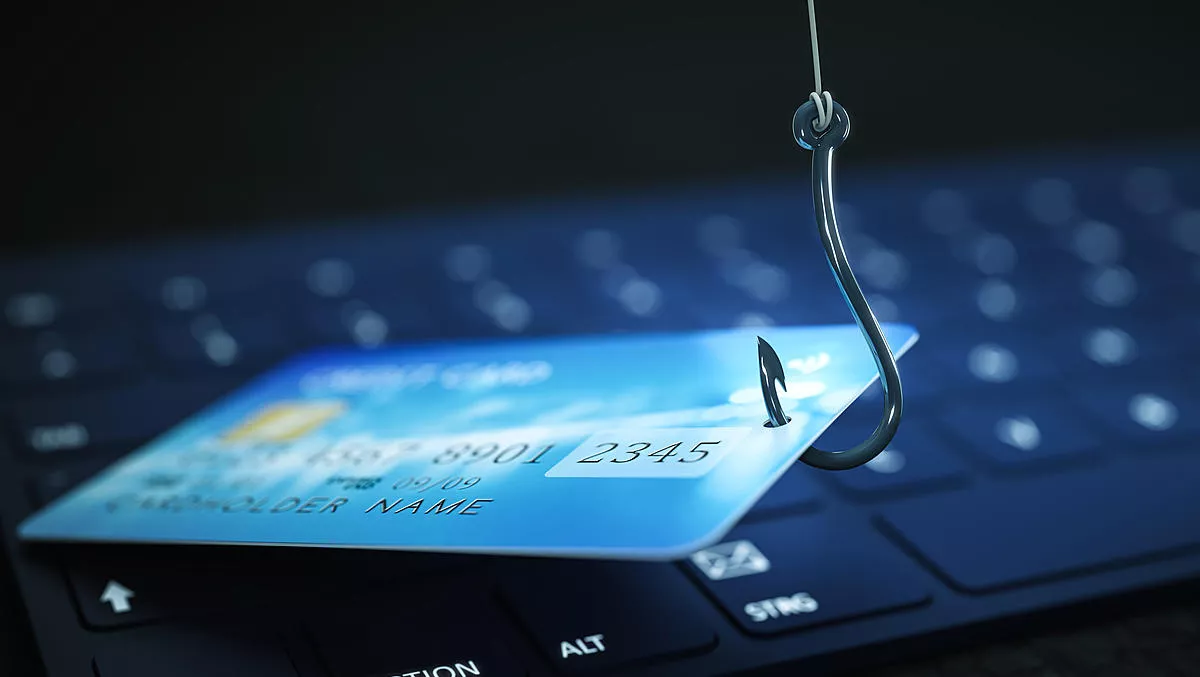 Phishing cases explode as attackers prey on coronavirus fears
FYI, this story is more than a year old
The rapid spread of COVID-19 is overhauling the ways of life of millions, and national health systems, as well as the wider economy, will be among the hardest hit.
Technology, especially in its intangible forms, is not a sector in which the public expects an organic pandemic like the coronavirus to have a big impact.
But as the world is gripped by fear of the outbreak, a new threat is emerging at breakneck speed: virus-related cyber attacks.
Attackers, ever the opportunists, are capitalising on COVID-19, pushing phishing lures and establishing newly-registered coronavirus-related domains.
Recorded Future, a cybersecurity company focused on threat intelligence, observed malicious actors such as Trickbot, Lokibot, and Agent Tesla using phishing emails to trick fearful people into clicking on malware-spiked links.
The phishing techniques have used branding associated with the U.S. Centers for Disease Control and Prevention (CDC) and the World Health Organization (WHO), as well as country-specific health agencies such as the Public Health Center of the Ministry of Health of Ukraine and China's Ministry of Health.
Attackers have begun to realise the utility of COVID-19 as a cyber attack vector, as a huge number of newly registered virus-domains have emerged.
Attackers can use this infrastructure to prey on the fears of ordinary people wanting to know the latest updates, where they may click on a seemingly helpful website and be directed to a malicious campaign.
Phishing frenzy
As part of its research, Recorded Future correlated the number of domains created associated with "coronavirus" in 2020 with the number of references to cyberattacks or exploits involving "coronavirus" or "COVID-19.
Beginning in late January 2020, the volume of data increases, with larger spikes occurring as the number of COVID-19 infections increased through the month of February.
Recorded Future says the majority of attacks utilise phishing lures as their primary offence.
An example of a phishing campaign researched by the company is one that was discovered by Kaspersky recently.
Kaspersky found phishing emails that emulated the US Centers for Disease Control and Prevention, in particular from emails containing the domains cdc-gov[.]org and cdcgov[.]org.
In one instance, the URL contained within a phishing email led to a fake Microsoft Outlook login page, designed to convince victims to input their credentials.
In another instance, victims were asked to donate Bitcoin to the CDC to aid in the pursuit of a vaccine.
Beginning on January 12 this year, the number of virus-related domain registrations started to increase, with an additional large spike on February 12.
This spike coincides with the largest single-day spike in the number of COVID-19 cases.
The COVID-19-related cyber attacks have been observed to be extremely effective, preying on the fears of victims and instilling a sense of urgency, as well as masquerading as reputable public authorities, to get victims to click.
Tips to avoid attacks:
Official-looking domains can be deceiving
Be especially wary of any email or other communications purporting to come from a public health authority, even if it appears to come from a legitimate address on the official domains (cdc[.]gov and who[.]int).
Threat actors have also incorporated URLs with legitimate websites as the link text, while the underlying link is malicious.
Visit websites directly, rather than clicking on a secondary link, says Recorded Future.
It is unlikely that health authorities will be sending links to work emails, unless the receiver is part of the health workforce.
Also note that the CDC, WHO, and other organizations do not take cryptocurrency payments, so any request of this type should be considered malicious.
Attachments are risky
While many legitimate organizations will send emails regarding precautions that they are taking to minimize the threat of COVID-19, the use of legitimate corporate branding has been used to send malware to victims.
The malicious emails often use language creating a sense of urgency (though often with bad grammar or spelling), or attachments or links that are said to contain additional information rather than being informational themselves.
Users should avoid opening attachments, but it is advisable to treat all emails regarding the COVID-19 outbreak with caution.
Don't rely on macros
As with all phishing attacks, it is recommended that users disable macros in Microsoft Office for any users that do not absolutely require it.
Recorded Future observed many malicious attachments associated with COVID-19 used VBA macros as an initial part of infection.
VBA macros remain popular infection mechanisms for malicious documents that are used as phishing lures, and analysts assess with high confidence that this trend will continue.