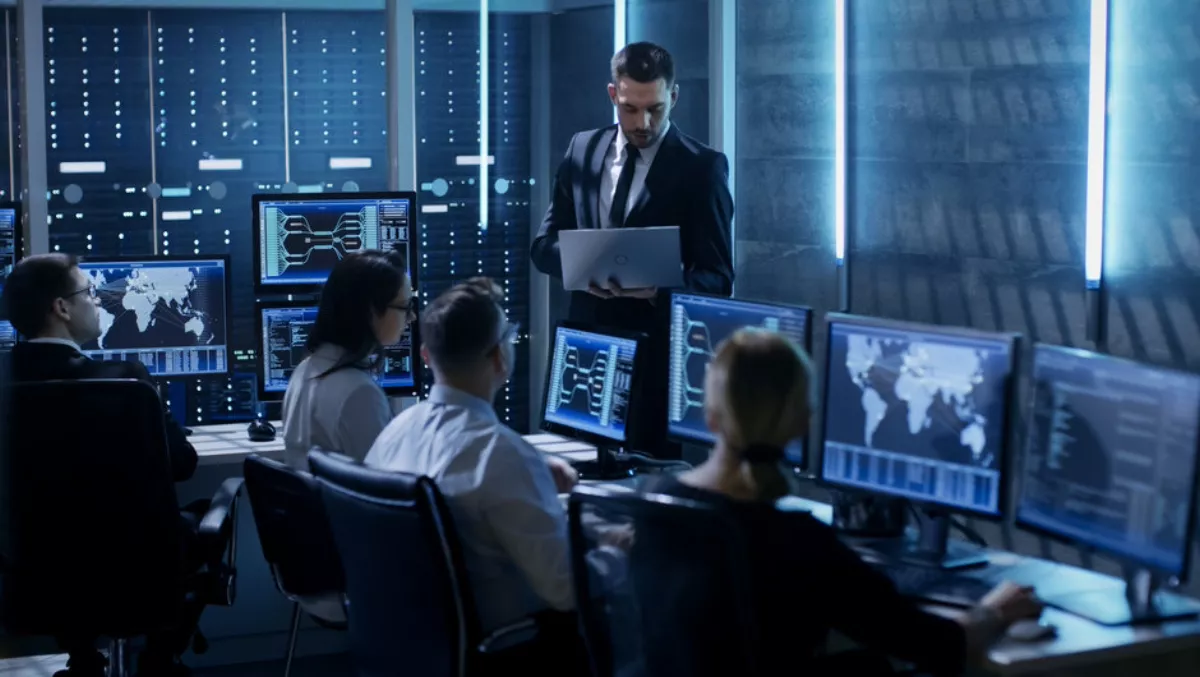 Palo Alto Networks integrates RedLock and VM-Series with AWS Security Hub
FYI, this story is more than a year old
Cybersecurity solutions provider Palo Alto Networks has announced the integration of RedLock and VM-Series for AWS Security Hub, a new security service from Amazon Web Services.
Palo Alto Networks helps organisations move their applications and data to AWS with inline, API-based and host-based protection technologies that work together to minimise risk of data loss and business disruption.
Building on native AWS security capabilities, these protection technologies integrate into the cloud application development lifecycle, making cloud security frictionless for development, security and compliance teams.
AWS Security Hub is designed to provide users with a comprehensive view of their high-priority security alerts and compliance status by aggregating, organising and prioritising alerts, or findings, from multiple AWS services, such as Amazon GuardDuty, Amazon Inspector, and Amazon Macie as well as from other APN security offerings.
The findings are then visually summarised on integrated dashboards with actionable graphs and tables.
Customers can use these collaborative efforts to help verify that their applications and data are secure.
RedLock integration: RedLock by Palo Alto Networks further protects AWS deployments with cloud security analytics, advanced threat detection and compliance monitoring. RedLock continuously collects and correlates log data and configuration information from AWS Config, AWS CloudTrail, Amazon Virtual Private Cloud (Amazon VPC) flow logs, AWS Inspector and Amazon GuardDuty to uncover and send security and compliance alerts to the AWS Security Hub console. The RedLock integration with AWS Security Hub provides additional context and centralised visibility into cloud security risks, allowing customers to gain actionable insights, identify cloud threats, reduce risk and remediate incidents, without impeding DevOps.
VM-Series integration: The VM-Series next-generation firewall complements AWS security groups by first reducing the attack surface through application control policies, and then preventing threats and data exfiltration within allowed traffic. The VM-Series integration with AWS Security Hub uses an AWS Lambda function to collect threat intelligence and send it to the firewall as an automatic security policy update that blocks malicious activity. As the IP address information changes, the security policy is updated without administrative intervention.
Palo Alto Networks public cloud security products and engineering senior vice president Varun Badhwar says, "The Palo Alto Networks product integrations help customers verify that their users, applications, and data are secure through a single pane of glass.
"The RedLock integration allows customers to monitor advanced threats due to common cloud misconfigurations, stolen credentials, and malicious user and network activities, while the VM-Series integration automates policies to block malicious activity.
"With more businesses moving to the cloud, it's critical that the alert data they receive provides them with actionable insights to successfully combat cyber attacks."