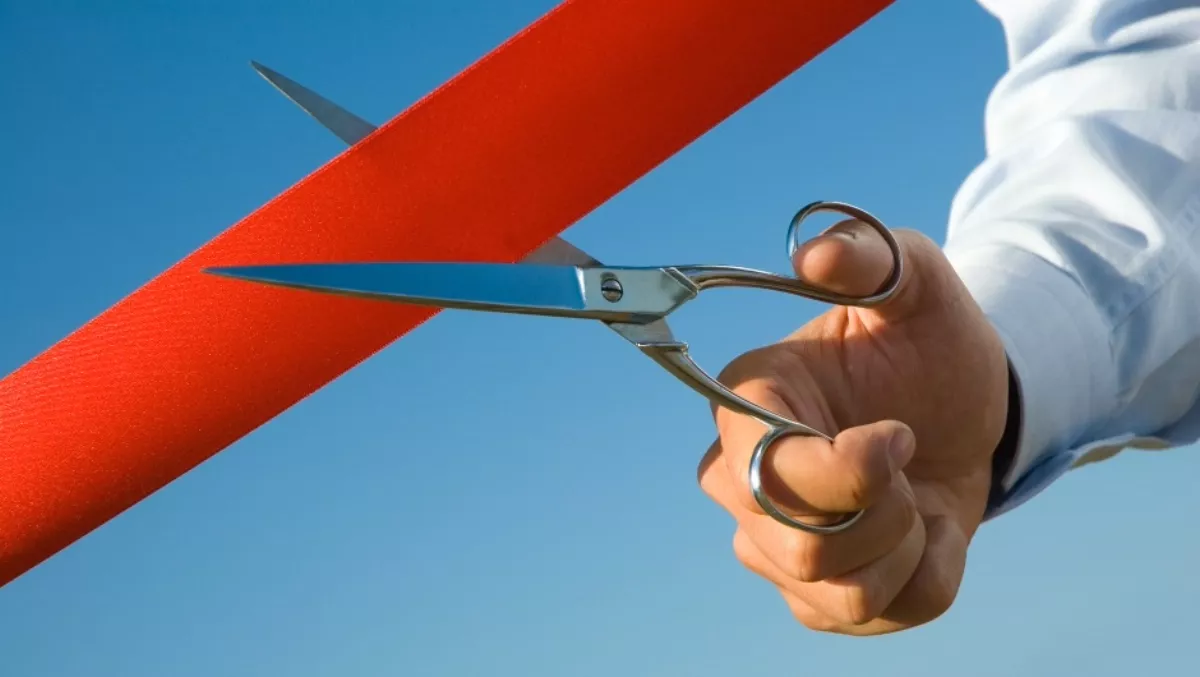 Node4 unveils significantly revamped cybersecurity portfolio
Thu, 19th Oct 2017
FYI, this story is more than a year old
By Ashton Young, Editor
​The ever-evolving cybercrime environment presents many challenges to modern businesses as it's no longer sufficient to simply keep pace with cybercriminals.
Node4 asserts businesses need to stay a step ahead, which is why the company has significantly upgraded its security portfolio.
The announcement includes a series of improvements and new security services under the banner of SECaaS (Security as a Service).
The cloud, data center and communications solutions provider asserts it has taken a holistic view to prevent the kind of vulnerabilities experienced when integrating separate point solutions.
The new service incorporates a number of new elements including AI and threat intelligence, and is fully managed by Node4's Security Operations Centre (SOC).
"Everyone talks about layered protection these days, and that's hugely important," says Steve Nice, chief technologist at Node4.
"However it also misses the point slightly. Businesses need the intelligence to put the various tools and services under a single layer of management, and to 'cement' these elements together in such a way that nothing can slip between the cracks.
Nice asserts if components aren't well-optimised or businesses don't have the visibility to identify and react to threats quickly, you risk leaving yourself vulnerable.
"SMEs and the mid-market sector, particularly, need to ensure that they remain one step ahead. As threat vectors and the nature of security threats constantly evolve, security is becoming an increasingly difficult challenge for many SMEs to meet," says Nice.
"Node4 is offering to take that headache away, offering industry-leading holistic security that can be fully managed by us.
Some of the new improvements to Node4's SECaaS offering include:
Node4 Next Generation Firewall (N4NGFW) - A fully managed high spec firewall that is maintained, monitored and managed by the SOC for enhanced protection
N4Cloud Security – an anti-virus, anti-malware solution with full threat management to protect Azure, AWS and N4Cloud environments from evolving security threats
N4Threat Detect (rebranded from N4Secure) – a proactive Security Incident and Event Management (SIEM) system to provide live threat control and risk management with options for AI and machine learning
Node4 Mobile Device Management (N4MDM) – a platform that enables customers to control and manage BYOD devices to access corporate networks with complete confidence
Node4 EndPoint Management System (N4EPMS) – a solution that provides centralised control over anti-virus, anti-malware, URL filtering, localised firewall policy control and data/device encryption
N4WAF – a Web Application Firewall service that provides all the defences required to protect commercial web services against unsafe HTTP traffic
"Security is a key pillar for Node4. We're focused on providing our prospects and customers with cutting-edge, state-of-the-art technology to help them mitigate against the growing threat landscape," says CEO at Node4, Andrew Gilbert.
"With the plethora of tasks facing the modern security professional, it is vital that they have systems in place that can identify and mitigate threats reliably and in a low-touch manner, freeing their resource for more important tasks. This is the thinking behind our new security portfolio.