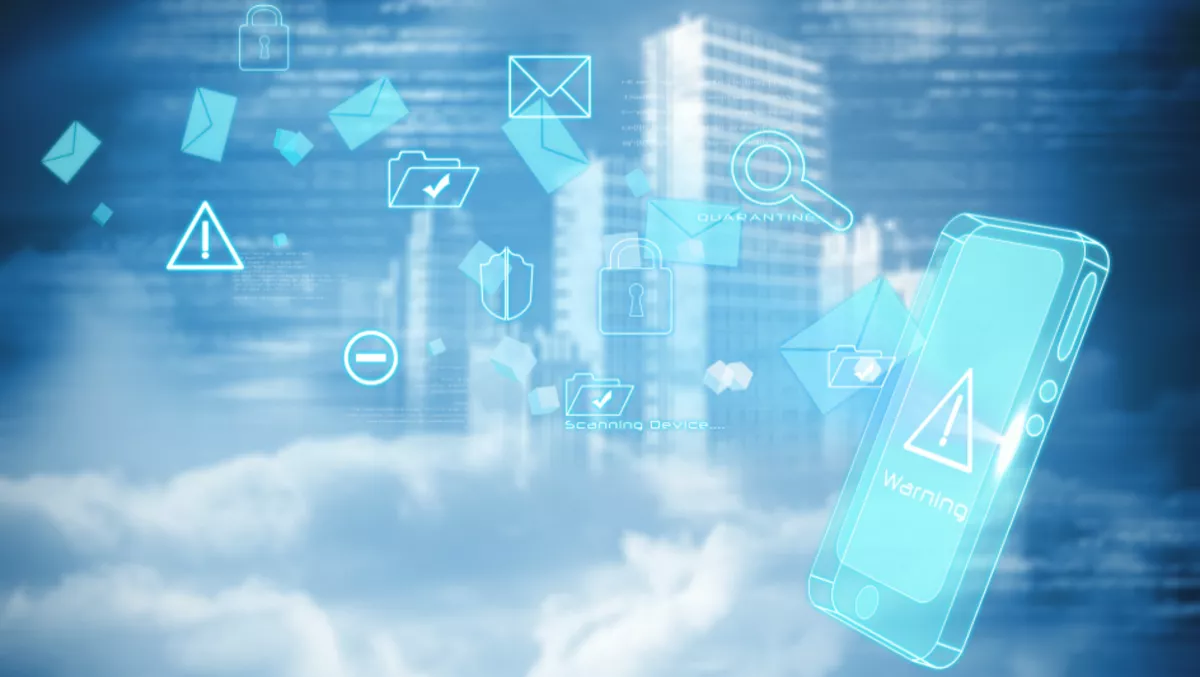 New report finds race to the cloud in EMEA outpacing cybersecurity
Fri, 16th Mar 2018
FYI, this story is more than a year old
By Ashton Young, Editor
A new report has found the relentless rush to cloud adoption is coming at the detriment to cybersecurity – with some countries worse than others.
The majority (70 percent) of cybersecurity professionals working in enterprises across Europe and the Middle East (EMEA) say that the race to the cloud is not taking full account of the security risks.
The survey from Palo Alto Networks polled businesses that are actively adopting the cloud for their data, applications and services needs. Cybersecurity professionals are aware that they need to significantly more to match the pace of the business on cloud, but too often security is viewed as a business inhibitor when new applications and services are adopted.
54 percent of cybersecurity professionals in the United Kingdom, France, Germany, Italy, the Netherlands, Sweden, United Arab Emirates and Saudi Arabia report misalignment between them and the rest of business, on cloud and cybersecurity issues, including cybersecurity's role in making cloud adoption successful.
"The adoption of the cloud is driven by the desire for more agile, innovative digital operations that cybersecurity needs to emulate. This is vital as cybersecurity professionals can often find it tough to keep pace and may fear the rest of the organisation wrongly believes cybersecurity is an obstacle when, actually, it can help realise cloud ambitions," says Palo Alto Networks EMEA vice president and regional chief security officer Greg Day.
"For cybersecurity to be as agile as business demands, today's EMEA cybersecurity leadership needs to maintain firm and consistent control over cybersecurity across all environments, including cloud and multi-cloud.
Some of the other findings from the EMEA cybersecurity professionals included:
64 percent say security is a top priority for their adoption of the public cloud – despite this, less than half are very confident that existing cybersecurity in the public cloud is working well
Only 13 percent say they were able to maintain a constant, enterprise-class cybersecurity across their cloud(s), networks and endpoints.
49 percent of respondents' organisations say they take different and segmented approaches to cybersecurity today, but would like to have the same consistent visibility, command and control across all areas.
The majority feel under-consulted on cloud security and want more control with only 19 percent saying they have the correct level of involvement in the security of cloud services – even those who report having an extremely high level of involvement in the process would still like having more control of cybersecurity.
Interestingly the results varied significantly between countries, with 80 percent of respondents from organisations in France seeing the adoption of cloud outpacing cybersecurity, while organisations from the Netherlands (54 percent), Germany (64 percent) and the Middle East (United Arab Emirates and Saudi Arabia; 66 percent) don't see the trend as acutely.
"Cloud is changing how IT is consumed and will also change how cybersecurity is consumed. It will enable organisations to gather and crunch a much richer and broader security dataset, run big data risk analytics and machine learning to stop threats faster, and access limitless compute muscle to enforce prevention comprehensively," Day says.
"Critically, all of this is done at the digital pace necessary to identify risks and prevent attacks that undermine digital trust.
Palo Alto Networks recently announced that it has entered into a definitive agreement to acquire Evident.io, a provider of cloud services infrastructure protection, for a total purchase price of USD$300 million to be paid in cash.